Here's How To Win Four Exclusive DC BendyFigs From Looper And /Film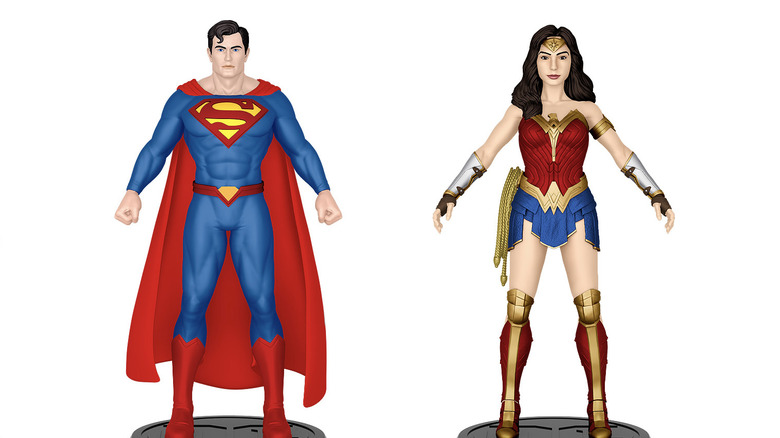 BendyFigs
Looper and /Film are partnering up yet again with another stellar BendyFigs giveaway. This time around, we're offering three lucky winners a set of four BendyFigs from the DC Universe. If you're still reeling from the complete overhaul at Warner Bros. regarding your favorite DCEU characters and stars, these BendyFigs should cheer you right up. 
The four-pack includes Superman (comic book design), Wonder Woman (a la "Wonder Woman 1984"), Aquaman from the 2018 film, and Batman from 2022's "The Batman" with Robert Pattinson. All BendyFigs are malleable and can be moved into almost any position. They can be removed from their stand so the figurines can be played with like any normal doll. 
How to win four DC-themed BendyFigs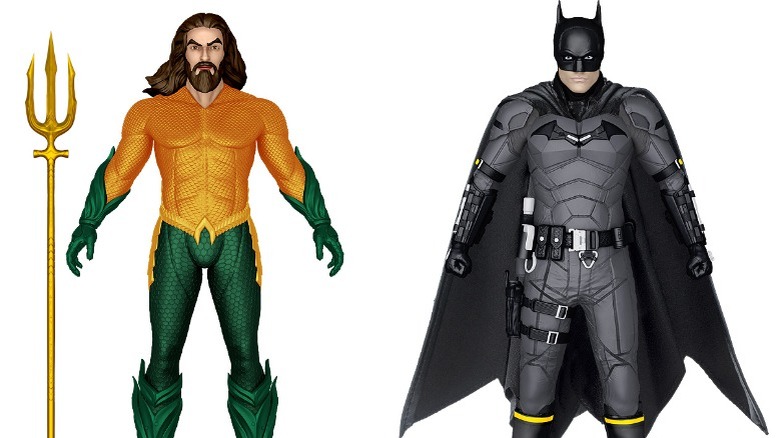 BendyFigs
Winning has never been easier. All you need to do is follow Looper and /Film on Twitter and re-tweet the latter's Twitter post about the giveaway. Three whole clicks, and you're on your way to snagging four DC BendyFigs. This giveaway is open to residents of the United States and Canada only and runs from January 9 to January 12 at 11:59 p.m. EST.
/Film will select three winners at random and will contact them privately on Twitter. We'll also handle the shipping! Best of luck, and get tweeting.
🚨Giveaway alert! We're giving away #DCComics Bendy Figs with our friends @slashfilm. Details on rules and how to enter below ⬇️ https://t.co/XF4URc9yQr

— Looper (@looper) January 9, 2023