Sharknado Series To End With Time-Travelling Part 6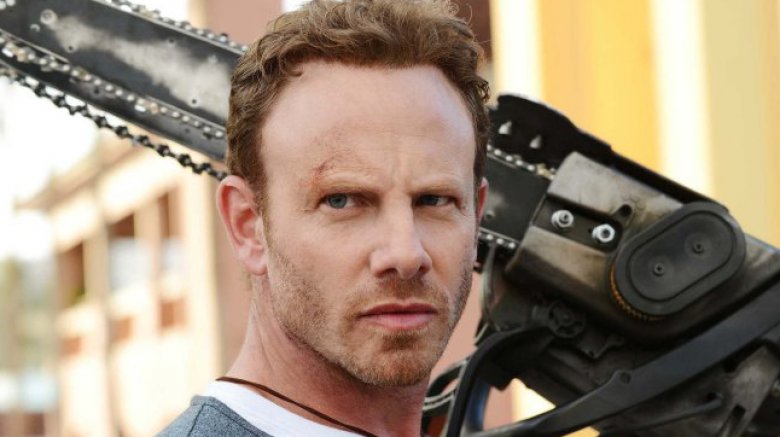 Like cracking your spine to release an acid flashback, Sharknado keeps popping up to overwhelm, bewilder and confuse you.
That ends soon. According to a report by TVLine, the five-year-mission of the wicked weather/soaring shark disaster franchise is finally coming to a close with its sixth, currently-untitled chapter, set for release this summer. That leaves plenty of time to scrounge up some popcorn and polish your harpoon or whatever.
After being dragged around the world in the thrall of a great sharknado that killed everybody else on the entire planet, series hero Fin (Ian Ziering) will conclude his puzzling journey by fighting sharknados through time. 
Taking a page out of Bill and Ted's Excellent Adventure, the shark-slayer will finish off the franchise by heading backwards, saving the world from destruction before the destruction can even strike — Terminator-style. 
Fin will be joined on his journey by returning cast members Tara Reid, Cassie Scerbo and Vivica A. Fox, all banding together for one last ride through the toothy weatherocalypse. It will be directed by Anthony C. Ferrante, who has shepherded this franchise since the very start.
Sharknado first premiered on Syfy in 2013, catching the zeitgeist like it was a 25-foot pre-hurricane wave. Since then, the series has grown to encompass five installments, with the sequels The Second One, Oh Hell No!, The 4th Awakens (ed. note: ugh), and Global Swarming. 
A mockumentary about the series, Heart of Sharkness, was also released in 2015.
Originally garnering 1.37 million viewers for its first installment, the Sharknado series secured its popularity with its sequel, which drew 3.87 million sets of eyeballs. Since then, viewership has declined somewhat, but the series hasn't yet dipped below that first viewership haul, leaving the franchise with one last chance to go out on top. 
Series writer Thunder Levin, whose IMDb page trivia section still assures readers that "Thunder is his real name", is expected to return for the sixth and final installment. Maybe after this, for its next big franchise bid, Syfy can move onto some other mysteries of the deep.