Westworld Star James Marsden Laments The Series' Untimely Cancellation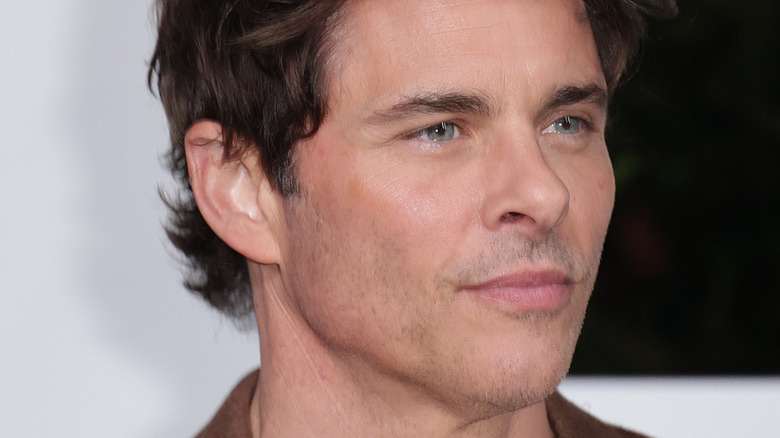 Momodu Mansaray/Getty Images
"Westworld" is perhaps one of the biggest science fiction shows of the last decade, with a large cast of A-list actors and an ambitious storyline that shifted in scope throughout its four seasons. Many believed "Westworld" was intended to run for six seasons initially, but HBO ultimately decided to cancel the series after Season 4 (per The Hollywood Reporter).
Things only escalated as "Westworld," and other HBO shows were pulled from HBO Max entirely, presumably in more cost-cutting measures by parent company Warner Bros. Discovery (via Entertainment Weekly). There were reports that the company was open to continuing "Westworld" on their forthcoming FAST network, but this would have resulted in a substantially smaller budget.
Naturally, it's a sad reality that "Westworld" will likely not return for newer episodes, and fans will simply have to be satisfied with the open-ended finale of Season 4. However, viewers who are still upset by the untimely cancellation of the hit sci-fi drama are not alone, as cast member James Marsden recently revealed that he's just as disappointed at the show's termination.
Marsden is disappointed that Westworld's success is only measured by financial gain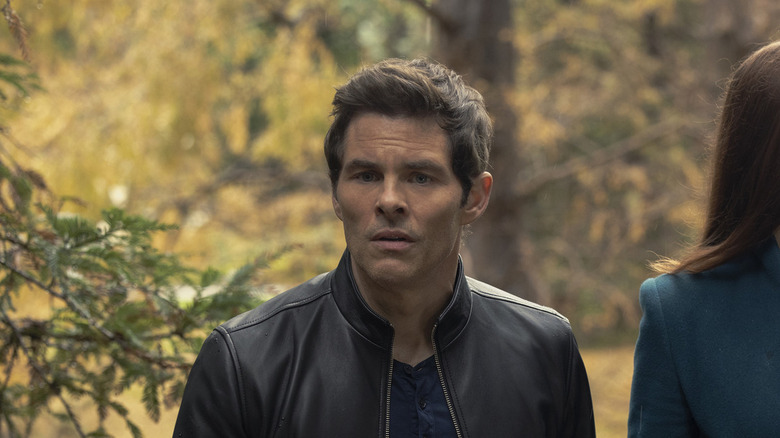 John Johnson/HBO
During a recent interview with Rolling Stone, James Marsden got pretty candid about his disappointment with "Westworld" being cancelled. While he conceded that the show's budget was massive and that lower-than-hoped-for viewership likely played a part in things, he did lament the reality that success is only based on financial gain.
"I totally understand it's an expensive show, and big shows have to have big audiences to merit the expense," Marsden said. "I just wish it was about more than financial success. But who knows — maybe there's some world where it can get completed somehow. Maybe that's just wishful thinking because I know we had plans to finish it the way we wanted to."
Marsden isn't wrong when he calls the show expensive. According to The Hollywood Reporter, the show's final season had a price tag of at least $160 million, which was easily its most expensive entry yet. Yet its viewership had decreased significantly compared to Season 1. Still, it's hard not to agree with Marsden that, in a perfect world, measurements of success shouldn't be based solely on how much money something is making. Creative mediums are, obviously, about creative expression, and it would have been nice to see what "Westworld" had in store for its final two seasons or even a truncated last season or movie to at least tie up some loose ends. However, it doesn't seem like such a thing is possible for now.