Don't Miss Out On Your Chance To Win These Horrifying BendyFigs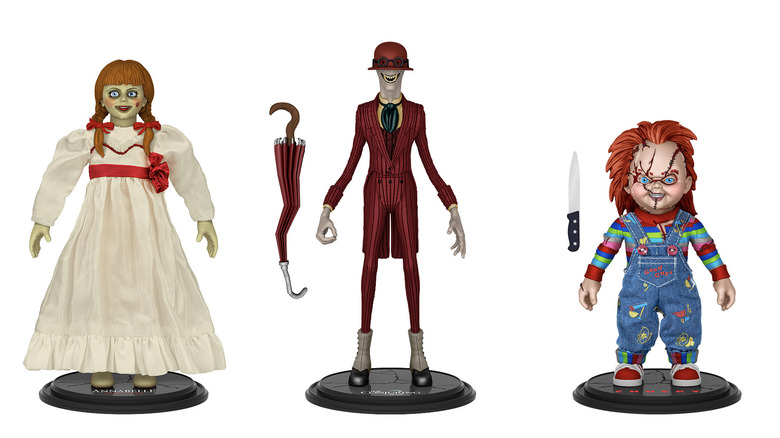 BendyFigs
It's time for another Looper and /Film giveaway, and this one is for all the horror fans out there — or people who really love creepy dolls. We've partnered with BendyFigs before, and now we're bringing some of their most terrifying figurines to two lucky winners.
BendyFigs are completely malleable figures that you can mold into almost any shape that you want. Looper and /Film are giving away two different sets to two lucky winners, featuring some of the most notorious characters from horror flicks over the last several decades. Winning has never been easier, and it'll only take a couple of clicks.
Two winners will receive two different sets of horror BendyFigs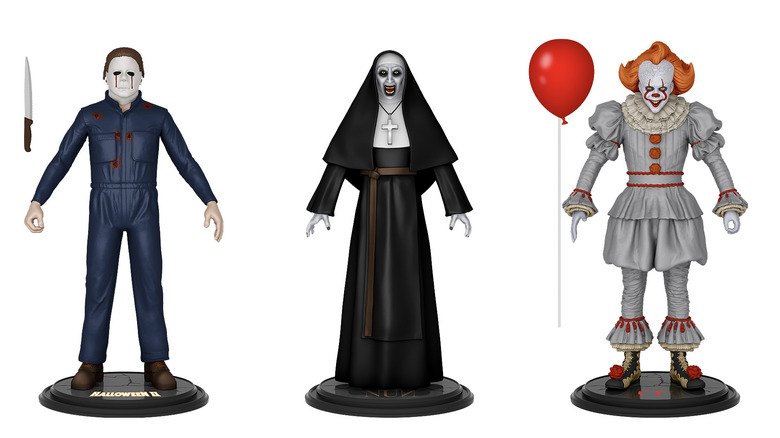 BendyFigs
One lucky winner will receive BendyFigs of Annabelle, Crooked Man, Chucky, and Regan from "The Exorcist." They are super realistic in the most horrifying way, so maybe point them away from your bed while you're sleeping. Another winner will receive BendyFigs of Michael Myers, The Nun, Pennywise, and Billy from "Saw." Most come with a prop, like Pennywise's red balloon or Michael Myers' knife. We suggest switching up the props with the figurine, because how terrifying would it be to see Michael with the red balloon?
Here's how to win: Follow both Looper and /Film on Twitter, and retweet /Film's tweet about the giveaway. That's it! It'll take you a total of three clicks and three seconds. This giveaway is open to residents of the United States and Canada only and ends January 6 at 11:59 p.m. EST. We've attached the tweet below for your convenience. Good luck, horror fans.
GIVEAWAY TIME! We're giving away Horror Bendy Figs to 2⃣ lucky winners (see details below)! All you have to do is follow BOTH @SlashFilm AND @Looper, and RT this tweet for a chance to win! ✨(Open to US and Canadian residents only)

Giveaway ends on 1/6 at 11:59 EST pic.twitter.com/I1pywZ7MuR

— /Film (@slashfilm) January 3, 2023