Josh Peck's Glowing Review Of His Time On Drake & Josh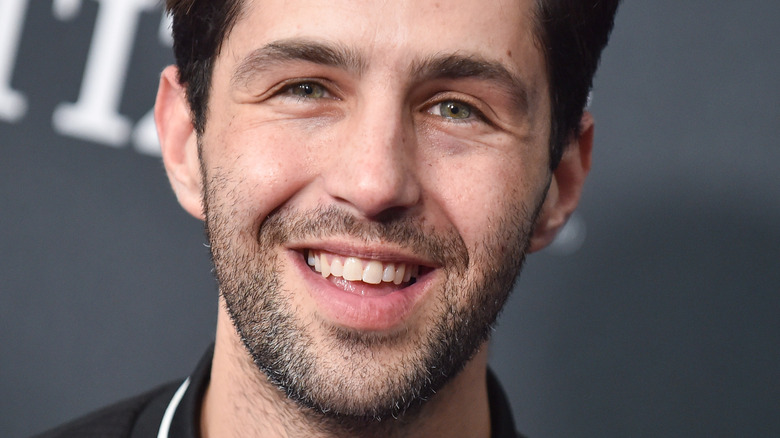 DFree/Shutterstock
Anyone who grew up watching Nickelodeon in the early 2000s probably has fond memories of sprinting home from school to catch new episodes of "Drake & Josh." Starring Josh Peck and Drake Bell, the series centered around two stepbrothers (played by the aforementioned actors) as they dealt with the trials and tribulations of adolescence, often resulting in some hilarious situations and heartwarming moments.
Of course, the legacy of "Drake & Josh" goes beyond offering fans 20 minutes of laughter per episode. The teen sitcom made "HUG ME, BROTHA!" a timeless catchphrase among siblings and spread the gospel of Oprah Winfrey to younger viewers. More importantly, "Drake & Josh" gave a platform to Josh Peck, who became an on-screen role model for many millennial adolescents.
Since "Drake and Josh" came to an end, Peck has gone on to become a popular actor whose upcoming projects include Christopher Nolan's "Oppenheimer." Despite starring in more serious fare these days though, he has fond memories of playing a lovable goofball on the teen sitcom that made him a household name.
Josh Peck's memories of Drake & Josh
Nickelodeon/MTV Networks
Josh Peck recently appeared on the About Last Night podcast to reflect on his career thus far. Naturally, it was only a matter of time until the subject of "Drake & Josh" came up, and the actor had nothing but good things to say about his experiences working on the sitcom.
According to Peck, the show allowed him to portray a type of character that allowed him to be himself and continue a trend set forth by actors he looked up to. "I felt free in those moments, but really I was following the people that I loved, right? There was a place for the chubby funny guy." The actor cited Josh as a teenage version of the types of funny sidekicks that Chris Farley, John Candy, and Jim Belushi used to play, and he was delighted to fill that niche.
However, it took Peck a while to have this perception of "Drake & Josh." For a while, he was worried that it'd be the only role he was remembered for. However, he's older and wiser these days, and he understands how fortunate he was to be part of a beloved series. "[It] made people really happy and it was a good show," the actor said. "A lot of people don't even get that, so it's interesting how I look at it now at 36, where even if you went and zoomed in on me at 22 or 32, I would've had a different opinion."