Sarah Chalke And Katherine Heigl Immediately Clicked The First Time They Met For Firefly Lane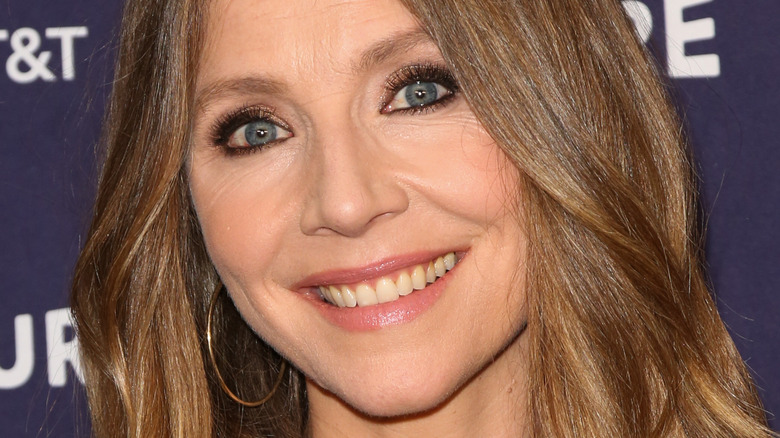 Paul Archuleta/Getty Images
The Netflix drama "Firefly Lane" is based on the book of the same name by Kristin Hannah and was developed for television by Maggie Friedman. The series follows the friendship between famous daytime talk show host Tully Heart (Katherine Heigl) and housewife Kate Mularkey (Sarah Chalke) over several decades. After meeting as teenagers in the '70s, the two became fast friends. Years later, Tully is in the public eye due to her popular daytime talk show while Kate is in the midst of a divorce and is trying to get back into working after years of being a housewife.
If it isn't clear by now, "Firefly Lane" is, first and foremost, a show about friendship. Thus, it's essential that the two lead actors have chemistry with each other. While some "Firefly Lane" book fans do not like changes made in the adaptation, they can still acknowledge the chemistry between the main characters, and according to the actors, that chemistry between them likely has to do with the fact that they hit it off immediately after meeting.
Chalke says that she and Heigl got along right away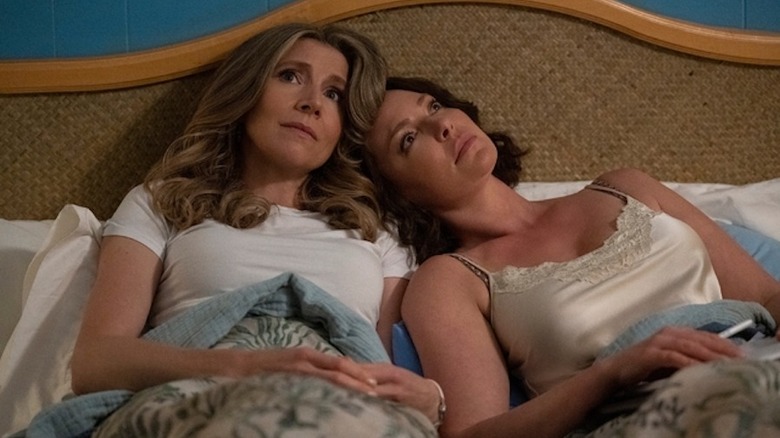 Netflix
In March 2021, Sarah Chalke spoke with Variety about "Firefly Lane." During the conversation, Chalke revealed how she ended up landing the role, explaining that she and Katherine Heigl have a mutual friend, Dulé Hill, who told her about the role. Hill told Chalke that Heigl was going to Vancouver (Chalke's hometown) to shoot a new series, and she asked for her number so Chalke could recommend neighborhoods, schools, and other things in the Vancouver area. After that, the pair clicked immediately.
"[Heigl and I] chatted on the phone," Chalke said. "We totally hit it off, and then about a month later, I got this script in my inbox. I couldn't stop reading it. I was like, 'Oh, this is so good.' The character is so fun. I love the story, and I love that it was a show about two women, and I immediately just wanted to be a part of it."
When asked if Heigl recommended her for the role after they chatted, Chalke admitted that she wasn't sure. Regardless, Chalke said it was beneficial that she and Heigl already knew that they got along well. "Our first two days of working together were these ridiculous, fun days of playing dress up," Chalke said, "and then it just kind of grew from there. We were shooting long days. We would hike the dogs on the weekends. Then, she would have everyone over for wine and cheese nights."
Heigl has nothing but kind things to say about working with Chalke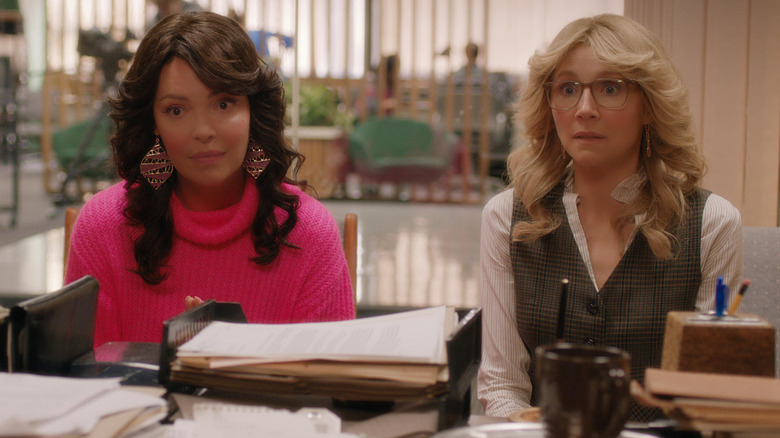 Netflix
More recently, in December 2022, Katherine Heigl appeared on The Drew Barrymore Show to promote the second season of "Firefly Lane." During the conversation, Heigl noted how much she loves the story. She also gave credit to Sarah Chalke for making the show work so well.
"Sarah will be your best friend," Heigl said, "and it makes it a thousand times easier, and it was so fun, and I felt so safe with Sarah." Barrymore then added that it makes the show even more fun to watch, likely in reference to the actors' off-screen friendship.
Heigl has also talked in the past about how much the on-screen friendship drew her to the role in the first place. Speaking with Salon in December 2022, Heigl explained that when she got the script, she realized she already read the book it's based on. While rereading it, Heigl found herself so drawn to the story of friendship. "I was so deeply moved by these two women," Heigel said. "What I loved about it was that I just felt less alone in this idea that not everything is a perfect fairy tale all the time."