Here's What Ryan Gosling Would Look Like As Marvel's Sentry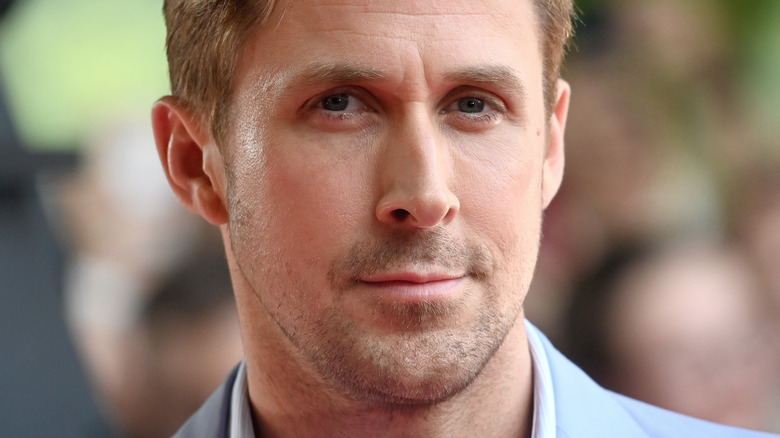 Dave J Hogan/Getty Images
As 2023 kicks off, the Marvel Cinematic Universe continues to expand at an increasing rate. More and more projects are making their way in front of fans' eyes on screens big and small, and the franchise's massive narrative shows no sign of coming to a close any time soon. To keep the MCU on the right path and ensure Marvel Comics die-hards continue to watch, we've seen several print favorites make their live-action debuts as of late. Among the most recent arrivals are Namor (Tenoch Huerta), She-Hulk (Tatiana Maslany), and Ms. Marvel (Iman Vellani), to name a few.
Despite the roster of the MCU rapidly growing in size, there are still numerous heroes, villains, and those who fall in between that folks are eager to see join the entertainment juggernaut. Some are mainstream, like those that comprise teams like the X-Men and the Fantastic Four, while others, such as Wonder Man and Squirrel Girl, for instance, have comparatively smaller fanbases. One of these more niche names is Robert Reynolds, better known as Sentry: an average man who becomes a powerful hero (and villain when overtaken by the Void) due to a mysterious serum.
At the time of publication, the MCU introduction of Sentry — if he is to receive one — is unconfirmed. Although, should Marvel Studios adapt this near-unadaptable character for film or television, this artwork shows that Ryan Gosling would be a solid casting choice.
Gosling looks great suited up as Sentry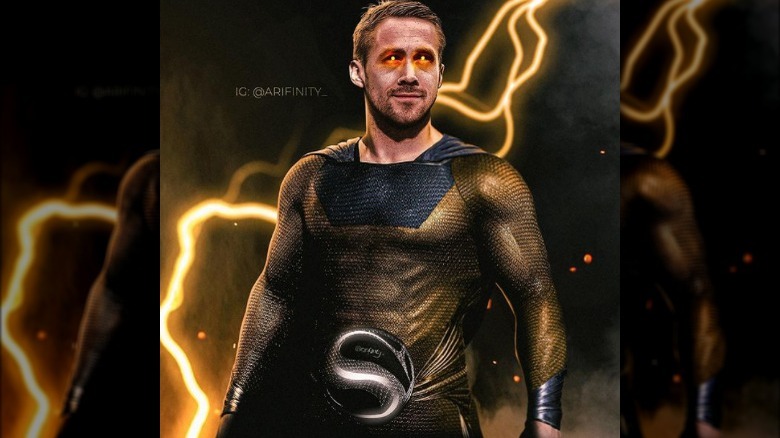 @arifinity_/instagram
Ryan Gosling has starred in everything from "La La Land" to "Blade Runner 2049" throughout his incredible Hollywood run, amounting to several awards, nominations, and an overall impressive filmography. However, up to this point, he has yet to work on a Marvel production of any kind. If he someday decides to collaborate with Marvel Studios, this artwork by @arifinity_ on Instagram builds a solid case for him to play Sentry. As seen above, he looks great in the character's iconic yellow and blue outfit, complete with a cape and the oversized "S" emblem on the front of his belt.
Of course, this fan casting of Ryan Gosling as Sentry hasn't come out of nowhere. Rumors have swirled that he's in talks to take on the role, but this is pure speculation on the part of the internet. The rumor states that he's allegedly being eyed as one of the main villains in 2024's "Thunderbolts" (via The Direct), which sees the likes of Bucky Barnes (Sebastian Stan), Yelena Belova (Florence Pugh), Ghost (Hannah John-Kamen), and others come together as a team under the direction of Valentina Allegra de Fontaine (Julia Louis-Dreyfus). Time will tell just how much credence there is to this swirling rumor.
Ryan Gosling has expressed his interest in joining the MCU at some point (via Extra), so could we see him take on Sentry sooner rather than later? We'll just have to wait and see if this excellent fan art will become a silver-screen reality.