Tell Us More, Paramount+: Streamer Drops Teaser For Grease Series Rise Of The Pink Ladies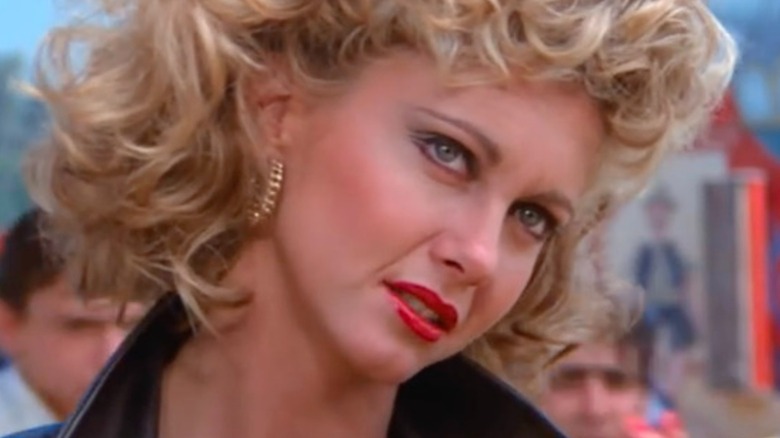 Paramount Pictures
The musical "Grease" opened in 1971 courtesy of creators Jim Jacobs and Warren Casey, and within a few short years, Hollywood took note of its potential. The result was a now-divisively-aged 1978 film of the same title, which would go on to become one of the most recognizable musical features of all time. It stars John Travolta and the late Olivia Newton-John as Danny Zuko and Sandy Olsson, respectively: two high school kids who fall in and out of love before reuniting, at last, not allowing their greaser gang connections to disrupt their romance.
Decades after its release, "Grease" endures as a fondly-remembered cinematic classic with fans the world over — fans who didn't fall head-over-heels for the follow-up. "Grease 2" arrived in 1982 with the likes of Michelle Pfeiffer and Maxwell Caulfield leading a cast that was largely devoid of established "Grease" stars. It performed modestly at the box office and poorly with audiences and critics, making it abundantly clear that "Grease" is not exactly a solid foundation for a franchise. Nevertheless, the folks at Paramount+ are trying again.
A prequel series titled "Grease: Rise of the Pink Ladies" is on the way, and to drum up some hype for this endeavor, the streaming service has dropped a teaser trailer for potential viewers to check out.
The rise of the Pink Ladies is nearly at hand
To ring in the new year right for "Grease" fans, the official Twitter page of Paramount+ released a brief teaser for "Grease: Rise of the Pink Ladies." Overall, it's far from a flashy first trailer, with it only showing the logo stitched across the back of a pink jacket with the subtitle "New Series Streaming Soon." One would have to imagine that a more interesting, revealing sneak peek is on the way seeing as the show will debut on Paramount+ in 2023, and we already know a bit about what the story will entail, who will star, and what has gone into finally making it a reality.
Talks of a "Grease" continuation of some kind date back to 2019, when Deadline confirmed that "Grease: Rydell High" was in production at HBO Max. However, the streamer ultimately turned away from the project, prompting Paramount+ to pick it up in the form of "Rise of the Pink Ladies." Set in 1954, the series follows four Rydell High outcasts as they found the Pink Ladies group — the very same one Sandy Olsson would join years later. Names like Marisa Davila, Cheyenne Isabel Wells, Madison Thompson, and more will feature in the upcoming 10 episodes.
At the time of this writing, an official release date for "Grease: Rise of the Pink Ladies" has yet to come to light, so keep your eyes peeled for such an announcement as 2023 gets underway.