House Of The Dragon Season 2 Appears Set To Feature The Infamous Blood And Cheese Arc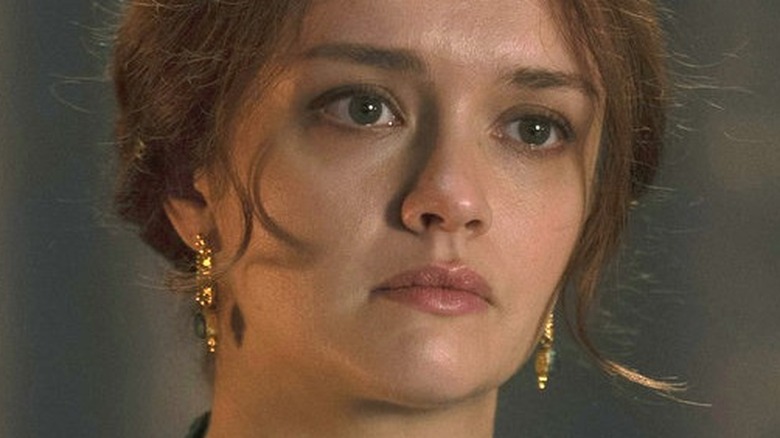 Ollie Upton / HBO
Note: This article contains spoilers for "House Of The Dragon" Season 2 and "A Song Of Ice And Fire."
While the HBO series "Game of Thrones" came to an end after eight seasons, there were still many stories left to tell in the show's universe. Adapted from the "A Song Of Ice And Fire" book series, written by George R.R. Martin, the show picked up its own fans, as well as fans of the books.
Both sets of fans were excited to learn that HBO would be returning to the world established by the books and series with "House Of The Dragon." The prequel show follows a new set of characters, with a cast that includes Matt Smith, Olivia Cooke, Paddy Considine, Emma D'Arcy, and Sonoya Mizuno.
Many fans of the books have been curious to know which of the storylines would make it onto the show and what form they would take. As the show's second season approaches, the writers have confirmed that one key storyline, the Blood and Cheese arc, will be making the jump from page to screen. Here's what they had to say.
The death of Lucerys will reverberate through the second season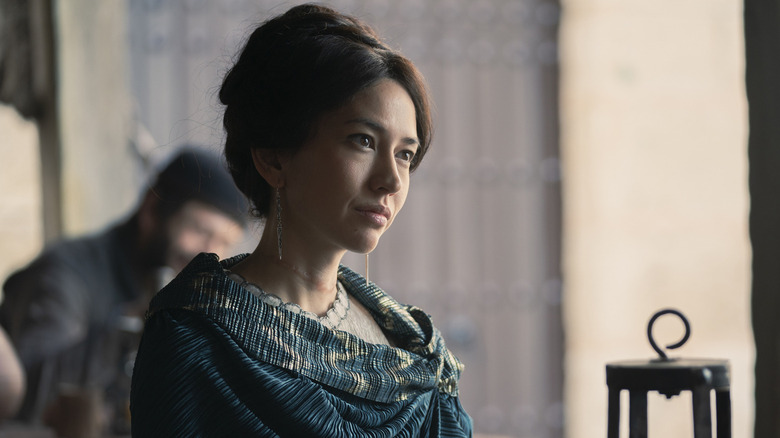 Ollie Upton / HBO
In a conversation with Variety, "House of the Dragon" showrunner Sara Hess confirmed that the "Blood and Cheese" storyline from the books would get an onscreen depiction in the show's second season.
In George R.R. Martin's "A Song of Ice and Fire" series, Blood and Cheese are the names of two assassins involved in events that preceded the book. During the Targaryen rule of the Seven Kingdoms, there was a civil war called the Dance Of The Dragons, during which Prince Jaehaerys, the six-year-old firstborn son of King Aegon II Targaryen, was killed by Blood and Cheese. The two acted under orders from Mysaria, on behalf of Prince Daemon Targaryen, to take revenge against Aegon II's younger brother Aemond Targaryen, who had killed Prince Lucerys Velaryon.
Blood was a butcher with a propensity for violence who lost his position in the Gold Cloaks for fatally beating a prostitute. Cheese, on the other hand, was a ratcatcher with a keen knowledge of the tunnels that led in and out of the Red Keep. He led Blood into the castle, and the two took Queen Helaena Targaryen and her children hostage, forcing her to choose which of her sons would be killed. While Helaena ultimately chose her youngest son, Prince Maelor, Blood killed Prince Jaehaerys instead, beheading him before the two men escaped.
The first season finale of "House Of The Dragon" depicted the death of Lucerys at the hands of Aemond, showing that it was more unintentional on Aemond's part. Hess, however, confirmed that the consequences of the death would be as gruesome in the show as it is in the books.