Stranger Things' Sadie Sink Has No Plans To Be The Newest Redhead To Join The X-Men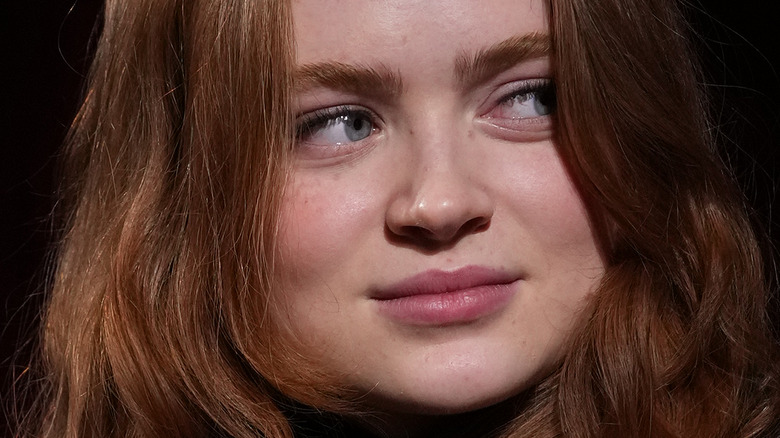 Bennett Raglin/Getty Images
X-Men fans shouldn't expect to see Sadie Sink in the MCU's mutant roster anytime soon. The "Stranger Things" actor sat down for an interview with Extra TV, where she revealed that — so far — she has no plans to be the latest addition to the sprawling superhero franchise.
Sink became a household name thanks to "Stranger Things," where she plays teen heroine Max Mayfield, a role she says she landed thanks to pure chemistry. Season 4 of the Netflix series elevated Sink to new heights as her character stepped into the spotlight for a showdown with new villain Vecna (Jamie Campbell Bower). The actor's standout performance in "Stranger Things 4" has inspired a great deal of fan art depicting Sink as the X-Men's Jean Grey, with many fans speculating whether the redhead will actually join the MCU as the latest actor to play the telekinetic superhero.
Appearing on Extra TV to promote her new film, "Dear Zoe," Sink set the record straight on those MCU casting rumors, as well as teased Max's fate in the upcoming fifth and final season of "Stranger Things."
Sadie Sink does not have a role in the MCU ... yet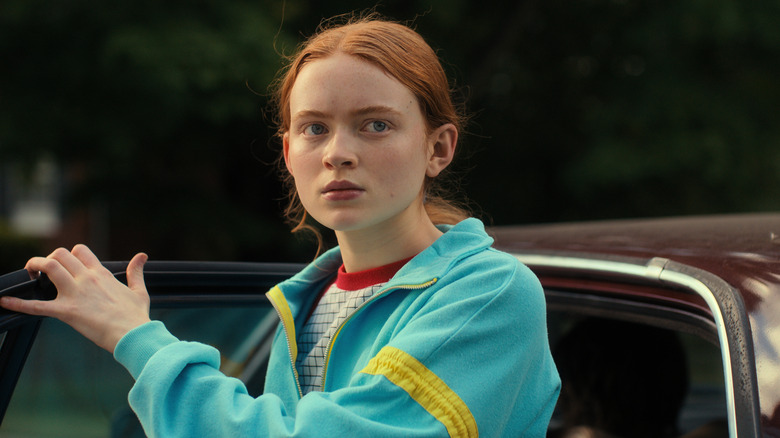 Netflix
During her appearance on Extra TV, Sadie Sink was asked whether or not the rumors she had been cast in the Marvel Cinematic Universe were true, to which she responded no. "I'm denying these rumors. They're not true," the actor laughed. "As of now, it's not true." When asked if she would like to join the MCU, however, Sink's answer was more positive. "If the right superhero comes along then sure," she replied. "Who wouldn't want to play a superhero?"
Speculation about Sink being cast in the MCU comes on the heels of recent fan art of her as Jean Grey, a role previously played by Famke Janssen and "Game of Thrones" alumni Sophie Turner in the "X-Men" film series. In the comics, Jean Grey boasts a similar set of powers to Eleven, the best friend of Sink's character in "Stranger Things."
Marvel fans have been anticipating the X-Men joining the MCU since Marvel Studios acquired the rights to the mutants from Fox in 2019. Marvel Studios president Kevin Feige teased more mutants in the MCU at a 2022 Q&A for "Ant-Man and the Wasp: Quantumania," following the mutant Namor's (Tenoch Huerta) debut in "Black Panther: Wakanda Forever," as well as the revelation in the Disney+ series "Ms. Marvel" that Kamala Khan (Iman Vellani) is a mutant.
Sadie Sink is as clueless as anyone about Max's fate
The "Stranger Things" actor also discussed her hopes for Max in "Stranger Things 5," as well as what she currently knows about her character's fate: not much. "I have so many questions and zero answers," Sink explained. "I'm really looking forward to starting filming again ... I'm as clueless as the rest of the world right now."
Fans last saw Max in a coma after Vecna (Jamie Campbell Bower) attacked her in the Season 4 finale. Eleven (Millie Bobby Brown) uses her newly regained powers to start Max's heart again, but the damage may be irreversible. When asked what she'd like to see for Max in "Stranger Things 5," Sink said she wants Max to learn from her experiences and make a full recovery following Vecna's devastating assault.
During an appearance on Stranger Things Unlocked, the "Stranger Things" after-show, creators Matt and Ross Duffer revealed that Max was originally going to die. The showrunners then went back and forth about whether to keep her alive and finally let her live, barely ... for now. "We wanted to end it with a little more of a question at the end of the season," said Ross Duffer. "It's still really dark, and if Max is going to be okay, we just don't really know."