Avatar: The Last Airbender's Jessie Flower Relates To Toph More And More As She Gets Older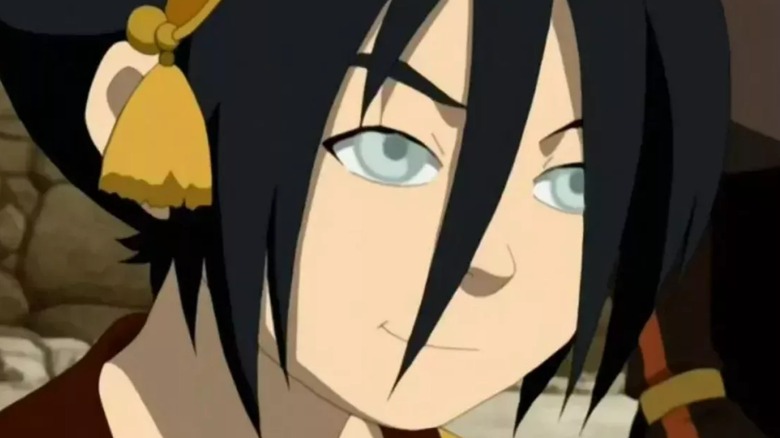 Nickelodeon
If one were to ask folks about their favorite Nickelodeon original titles, chances are a few specific ones would crop up again and again. Some might say "SpongeBob SquarePants," others might highlight "iCarly," and it stands to reason that the vast majority would toss out "Avatar: The Last Airbender" as well. Despite only running for three seasons, the animated series was an absolute phenomenon in its time, and it remains immensely popular over a decade beyond its conclusion. Naturally, one has to ask: what has made the show such an enduring presence in the animation world?
A multitude of factors came together to make "Avatar: The Last Airbender" a hit, not the least of which are its characters and voice cast. Everyone gave it their all in the recording booth, amounting to a roster that fans the world over can't help but adore. Among the program's most popular heroes, such as Aang (Zach Tyler Eisen) and Katara (Mae Whitman), is Toph Beifong: a blind prodigious Earthbender who joins Team Avatar to teach Aang about Earthbending. Throughout the entirety of her run on the show, she's brought to life by talented voice actress Jessie Flower.
As "Avatar: The Last Airbender" recedes further into the past, Flower has shared that she's come to relate to Toph more than she ever did while playing the character.
Flower now appreciates Toph's personality more than she ever has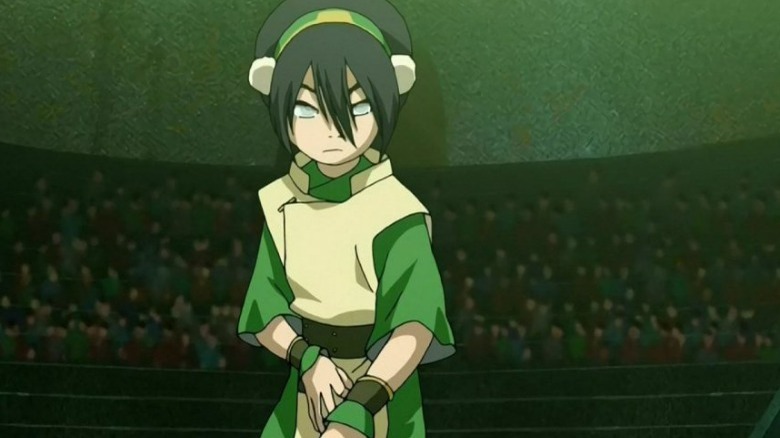 Nickelodeon
At the 2020 SacAnime convention, Jessie Flower was in attendance for an "Avatar: The Last Airbender" question and answer session. With Sokka voice actor Jack De Sena right beside her, she took a question regarding whether or not she relates to Toph. As it turns out, she relates to her more and more as she gets older. "I wasn't able to appreciate her as much until now," she told the crowd, explaining that Toph's carefree yet determined attitude resonates with her greatly. She doesn't care what people think of her and what the consequences might be, which Flower very much relates to as an adult.
In response to the immense popularity of "Avatar: The Last Airbender," Netflix is working on a live-action adaptation for fans to enjoy. Of course, this means that when Toph inevitably appears on the program, she won't be played by Flower. Although, should they choose to heed it, Flower has offered whoever may take on the part some advice about the character to help their performance. "Toph Beifong is above anything else true to herself. She is a hundred thousand percent authentically herself. So, I think when making acting choices, you just follow your gut," she told The Illuminerdi, advising the next actress to play Toph to keep her genuine and grounded.
We'll have to wait and see what the future holds for the Toph Beifong character as a new era dawns for "Avatar: The Last Airbender" media. It's unlikely that the actress who made her famous, Jessie Flower, will get to voice her again any time soon, but that has done little to diminish her connection with her longtime on-screen counterpart. If anything, the distance between them has made her more appreciative of Toph than ever.