The Touching Adam West Memento The Family Guy Staff Hung On The Wall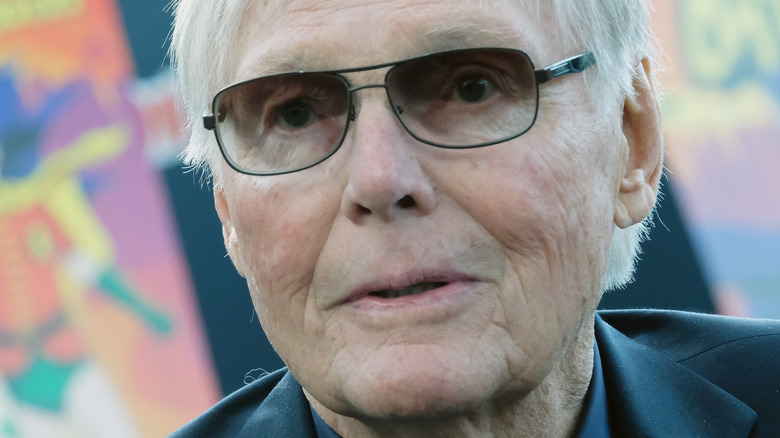 Mike Coppola/Getty Images
For most actors, it would be enough to play one iconic television character in a single career. For decades, Adam West was affiliated with the Caped Crusader himself — Batman. The campy 1960s series sees the Dark Knight (granted, not all that dark) take on his rogue's gallery in high-flying fashion. For years, West was Batman until the character became a fixture on the big screen and became the subject of numerous other adaptations, but for many, West remains the definitive version of the superhero. 
If he were only ever known for playing Batman, that would be enough. However, West rose to TV prominence once again as the dutiful, if not slightly off-his-rocker, mayor of Quahog, Rhode Island on "Family Guy." Adam West played a fictional version of himself in the animated sitcom until his death in 2017. It naturally rocked the "Family Guy" staff, seeing how he was an integral part of the show for over 100 episodes. 
West left behind an impressive body of work for his contemporaries to remember him, and even in the direct aftermath of his death, the crew was able to look back fondly on something he had left behind for them. 
The Family Guy staff hung an Adam West fax on the wall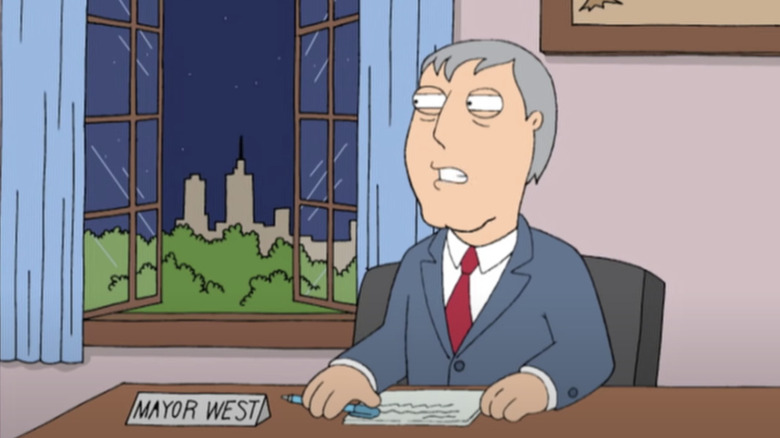 Fox
Shortly after Adam West's death, "Family Guy" executive producer Steve Callaghan did an interview with Entertainment Weekly. Callaghan was in a unique position to speak on the actor, seeing how he wrote the first episode involving Mayor West. And he shared a special memory involving West that people working on the show would be able to enjoy even after his passing. 
Callaghan mentioned how Adam West sent a handwritten fax to the "Family Guy" office since they were having a celebration for the show's 100th episode, and West couldn't attend. The fax read, "To Sethmaster and gang, Congratulations on your 100th birthday. You just don't look it. I'd like to be there, but I'm in the far mountains of Idaho trying to emulate Into the Wild. There in spirit, Mayor West."
From the content of the letter to the fact it was sent as a fax, Callaghan loved every bit of the memento. He later said, "It just summed up who he was: sweet, warm, kind, supportive, and a little bit oddball-y in an endearing way.... It just makes me smile when I look at it." West may be gone, but he left behind an impressive, hilarious body of work people can look back on to remember what a singular talent he was.