Why Gold Rush's Freddy Dodge Calls Himself A Fixer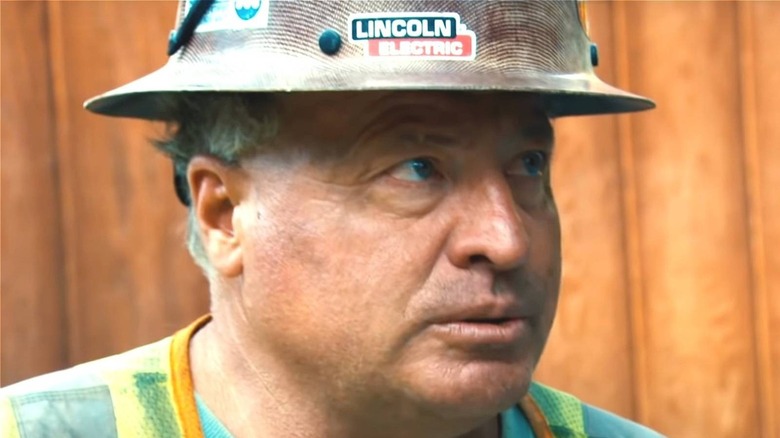 Discovery Channel/YouTube
Being a gold miner is a lot more complicated than heading to a river with a pickaxe and seeing what you find. These days, it involves lugging expensive machinery into the wilderness so that you can sift through tons of dirt and debris on any given day. It also means needing to think on the fly and change strategies if you happen to find yourself in an area that's light on valuable materials. 
That's precisely what makes Freddy Dodge one of the most successful miners on Discovery Channel's "Gold Rush." He's been able to adapt to different environments over the years and turn a profit. In fact, his keen eye led to him getting his own spin-off series, titled "Gold Rush: Freddy Dodge's Mine Rescue." That show explored seafloor mining, which brings together a whole host of new challenges. 
It's safe to say Dodge is more than a miner; he's a fixer. What precisely does that mean? Dodge sums it up well.
Freddy Dodge has to be quick on his feet to turn a profit
In an interview with Monsters & Critics, Freddy Dodge was asked about how his on-site fixes have proved to be fortuitous over the years. He's helped many mining operations get their machinery back up and running so that they can dig for gold more efficiently. And in many instances, the simplest fix proves to be the correct one. 
Dodge explained, "I do my best and every situation is different. That is one of the difficulties with what Juan [Ibarra] and myself are doing. We're showing up at these places. We haven't seen them before. Right? So we have to hit the ground running and we have to hit the ground thinking on what we can do in a week to get these people profitable or to help them out. So, it's kind of a stressful situation at times because we're just on the go and everything's on the fly."
Dodge put it well; it's not so much that he always knows what to do in any given situation. But he has no choice in the matter. Time is money when you're at a dig site, so he needs to get machinery working as quickly as possible. Naturally, it makes sense to try the quickest, simplest solution first, and apparently, that's usually all that needs to be done. Many miners owe a debt of thanks to Dodge, and hopefully, he'll continue appearing in "Gold Rush" for some time to come.