Why The Facial Hair Shown On Chicago Fire Is Not Realistic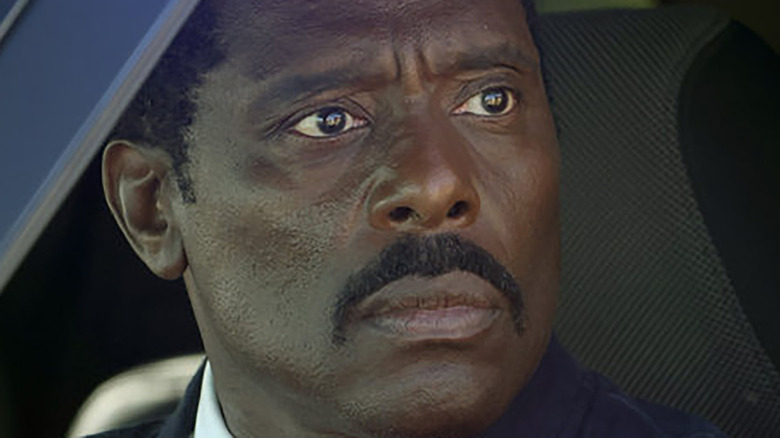 Adrian S Burrows Sr/NBC
The shows that make up Dick Wolf's "One Chicago" universe, while all scripted dramas, are relatively faithful depictions of the genuine experiences of law enforcement, medical care, and firefighting personnel — with plenty of character development and interpersonal drama added in for storytelling and entertainment purposes. While "Chicago P.D.," "Chicago Med," and "Chicago Fire" all do their best to paint an accurate picture of what those jobs are like on a day-to-day basis, the shows are not intended to be documentaries. Sharp-eyed viewers might notice key ways "One Chicago" denizens differ from their real-world counterparts. 
While some of these detours help carry important storylines forward or paint a character in a way that will help shed light on their motivations or makeup, others may be unintentional or made purely for cosmetic reasons. In the case of "Chicago Fire" in particular, there is one key difference between its fictional crew and the real firefighters they emulate on television — and it is of critical importance to real-life firefighters and their safety.
Most fireighters are not allowed to have facial hair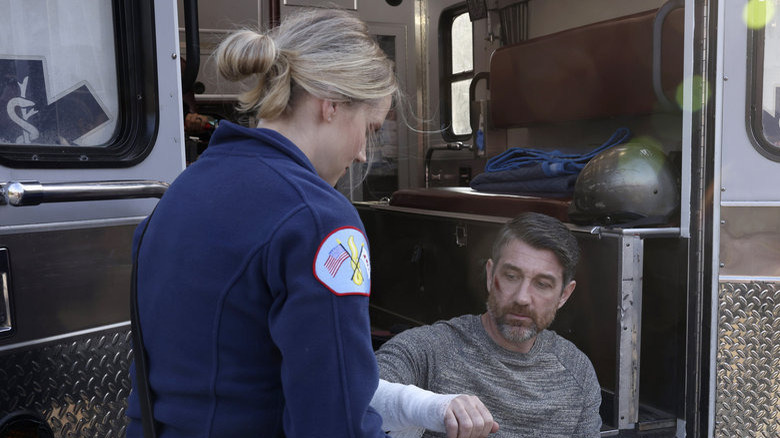 Adrian S Burrows Sr/NBC
Unlike many of the actors who portray them in "Chicago Fire," firefighters are usually not permitted to have facial hair. Beards, and even stubble, can prevent a proper fit of masks that protect firefighters from smoke and fumes and provide a supply of oxygen. According to the website firefighternow.com, most fire companies prohibit facial hair because "A beard can cause a barrier between the mask and face, limiting the ability to create a good seal. This gap, however small, could mean that dust particles get into the beard and the airways of the firefighter ... If this sits within the beard it is all too easy to inhale particles after removing the mask." 
The article says that a firefighter's facial hair can also pose risks to other crew members. "Those particles and carcinogens could contaminate the fire engine and station throughout the day." While many of the "Chicago Fire" crew often sport fashionable stubble, like Benny Severide (Treat Williams) and Joe Cruz (Joe Minoso), even the mustaches worn by Mouch (Christian Stolte) and Hadley (William Smillie) might cause them to fail a critical mask fitment test. According to the Occupational Health and Safety Administration (OHSA), "When a respirator must be worn to protect employees from airborne contaminants, it has to fit correctly, and this will require the wearer's face to be clean-shaven where the respirator seals against it." So while Chief Boden (Eamonn Walker) and Mouch might be able to keep their neatly trimmed mustaches, The scruffy goatee worn by Dave (Simon Jon Provan) would almost certainly be forbidden in any firehouse in the United States.