Finn Wolfhard Gushes Over Getting To Work With Julianne Moore On When You Finish Saving The World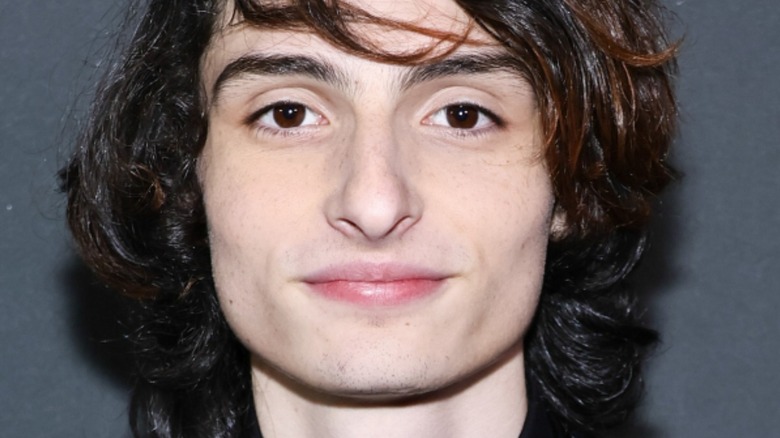 Theo Wargo/Getty Images
Ever since her acting career took off in the 1990s, Julianne Moore has gained a reputation as one of the most versatile and unpredictable thespians in contemporary cinema. She's a performer who's never afraid to make bold and sometimes dark choices in her selection of roles, but she can just as easily play unassuming parts like a well-spoken, wartime Brit in a film like "The End of the Affair." 
Knowing that Moore will appear in a feature always brings a sense of intrigue, since her past performances show her propensity to move in and out of character types with ease. Her fierce commitment to her craft has frequently won praise from her numerous co-stars over the years. Actress Chloe Grace Moretz told Business Standard that she was "intimidated" by working with Moore on 2013's "Carrie."
But after over three decades of stellar performances in a large slate of critically-acclaimed independent films and blockbusters alike, it's natural to think she's a bit intimidating. This was the case for Finn Wolfhard when he first met the "Boogie Nights" actress on the set of writer-director Jesse Eisenberg's "When You Finish Saving the World." Although he found meeting the actress a daunting experience, it didn't stop him from gushing over his time working with her. Here's what he had to say.
Wolfhard called Moore amazing and reassuring
In addition to his ongoing role as Mike Wheeler on Netflix's "Stranger Things," Finn Wolfhard has made the leap to the big screen. After roles in "The Turning" and "Ghostbusters: Afterlife," he landed the lead part of Ziggy in 2022's "When You Finish Saving the World." In a joint interview with his "Stranger Things" co-star Sadie Sink on A24's "The A24 Podcast," he was asked by Sink about his role in the film and working with Julianne Moore. The actor revealed, "I was intimidated, obviously, because she's one of the greatest actors ever and I had to do all my scenes with her." 
He then recalled "the calm that [he] felt from her when I got on set," which "The Goldfinch" star then added was a form of reassurance for him after being star-struck by sharing scenes with the veteran actress. When describing what it was like to work with Moore in the portrayal of their respective characters, Wolfhard further commented, "I just got there and when we started doing scenes together I was like, 'Oh, she totally trusts me to do what I want!' It wasn't in any way controlling, she thought I was doing well." He then concluded by observing how the best actress Oscar winner allowed him to largely do what he wanted, which she would then react to in shaping her own role.