Whatever Happened To Todd Alquist From Breaking Bad?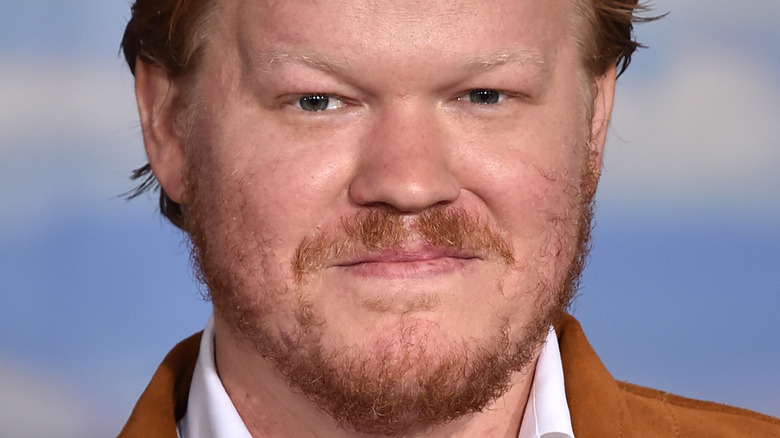 DFree/Shutterstock
"Breaking Bad," the acclaimed AMC drama created by Vince Gilligan, is full of memorable characters. There's chemistry teacher turned meth cook Walter White (Bryan Cranston) and his former student and current business partner Jesse Pinkman (Aaron Paul), of course. They remain at the narrative's center for the entirety of the series. But, there's also an abundance of memorable supporting characters, such as Walter's wife Skylar (Anna Gunn), who very much holds her own against Walt when she finds out what he's up to, as well as Walt's DEA brother-in-law, Hank Schrader (Dean Norris), who proves vital to Walt's eventual downfall. The show's primary antagonist is ruthless high-level drug distributor, Gus Fring (Giancarlo Esposito).
Another antagonist turns out to be a character who comes across as harmless when we first meet him: Todd Alquist, played by Jesse Plemons. After being introduced early in Season 5, Todd shows his true colors in Episode 5, "Dead Freight," when, after helping Walt and Jesse with a train heist, he shoots an innocent kid who happens to have witnessed the heist. It's a shocking twist — and the exact moment that just about every "Breaking Bad" viewer realized they hate Todd. From there, Todd and his Neo-Nazi gang family cause trouble at every turn. They enslave Jesse, forcing him to cook Walt's meth, at least until Walt eventually kills the entire family and frees Jesse. In a fitting moment, it's Jesse who gets to kill Todd.
So, for those curious, what has Todd-portrayer Jesse Plemons been up to since his "Breaking Bad" stint?
Plemons has furthered his film and TV career, and earned some major award nominations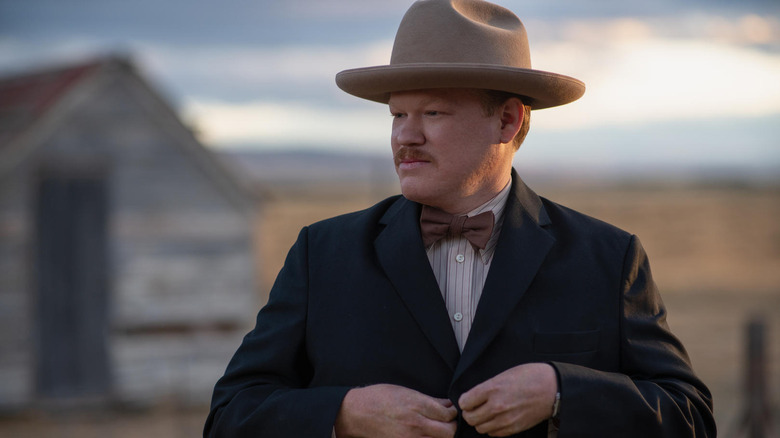 Netflix
Since "Breaking Bad" ended in 2013, Plemons has continued to work consistently in both film and television, enjoying a great degree of success. His next notable project was Season 2 of "Fargo," which he starred in alongside Kirsten Dunst (who is now his real-life spouse). The season follows Plemons' and Dunst's characters, Ed and Peggy Blumquist, as they cover up a hit-and-run. Plemons' performance earned him a Primetime Emmy nomination, as well as a Critics Choice win (via IMDb).
After "Fargo," Plemons appeared in a slew of films, such as 2016's "Other People," 2017's "The Post," and 2018's "Game Night." Also in 2017, Plemons starred in a "Black Mirror" episode, Season 4's "USS Callister." Then, 2019 proved to be a major year for Plemons, as he played a supporting role in Martin Scorsese's "The Irishman" and also reprised his role as Todd for the "Breaking Bad" follow-up film, "El Camino: A Breaking Bad Movie." Next, in 2020, Plemons gained attention for his starring role in Charlie Kaufman's film, "I'm Thinking of Ending Things."
Plemons then attracted even more attention for 2021's "The Power of the Dog," directed by Jane Campion, which saw him reunited on screen with Dunst. His performance as George Burbank earned Plemons his first Oscar nomination for best supporting actor. Since his Oscar nod, Plemons has appeared in two more films: 2021's "Antlers" and 2022's "Windfall."
On the horizon, Plemons will appear in Scorsese's "Killers of the Flower Moon" and Yorgos Lanthimos' "AND," as well as the HBO miniseries "Love and Death" (via IMDb). 
Plemons loved getting to dive deeper into Todd with El Camino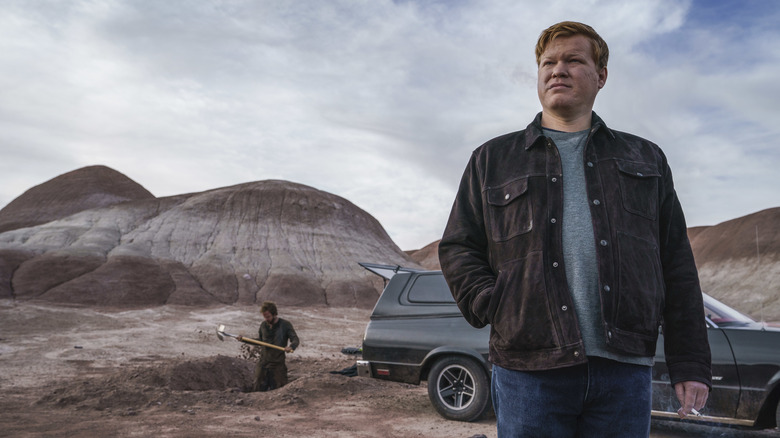 Netflix
In a June 2020 interview with The Playlist, Plemons discussed what his experience was like returning to the character of Todd for "El Camino." Plemons revealed that, at first, he wasn't sure Todd had any more depth to dive into with the follow-up film, describing his time on "Breaking Bad" as having turned every stone of the character and asked every question.
However, after reading the script of the Netflix production, Plemons realized that there was something in the story he was really drawn to: "What I loved about the script so much was that it was Todd kind of on his best day. Aside from this unfortunate task that he has to ask Jesse's help for, it was Todd with no supervision. He was king of the castle for that weekend while they were all off trying out their new jet skis or whatever."
More than that, Plemons was happy to have the chance to explore more of the relationship between Jesse and Todd, which is a central story element of "El Camino." Plemons continued, "I always loved the scenes with Jesse because it's such a complicated, strange, and creepy relationship. Getting to delve deeper into that was a lot of fun. Getting to see his apartment was a lot of fun ... I don't know if my approach changed, but it was about exploring different parts of his psyche and that relationship."