The Cast Of Grease Remained In Character Even When They Weren't Filming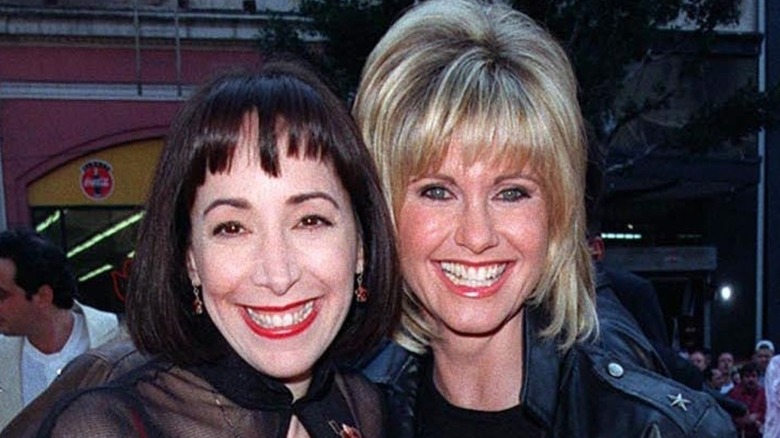 Featureflash Photo Agency/Shutterstock
"Grease" star Didi Conn, who played Frenchy in the 1978 classic, has shed some light on what it was like shooting the iconic musical. Conn starred alongside Olivia Newton-John and John Travolta's star-crossed teen lovers Sandy Olsson and Danny Zuko. Playing Sandy's best friend Frenchy, Conn later reprised her "Grease" role for the 1982 sequel featuring Michelle Pfeiffer.
In an interview with the Huffington Post's BUILD Series, the actor spoke about what it was like filming "Grease," dropping new tidbits of trivia over 40 years after the film's original release. Conn detailed the process that went into creating the cult classic — including staying in character for the duration of production, so as to feel more like teenagers and less like the much older adults they really were.
With fans of "Grease" returning to Rydell High for the upcoming prequel series "Rise of the Pink Ladies," Conn takes fans back to the film that started it all, reminiscing on secret romances on-set as well as which scene was the most difficult to shoot.
Didi Conn revealed the cast remained in character even when the cameras weren't rolling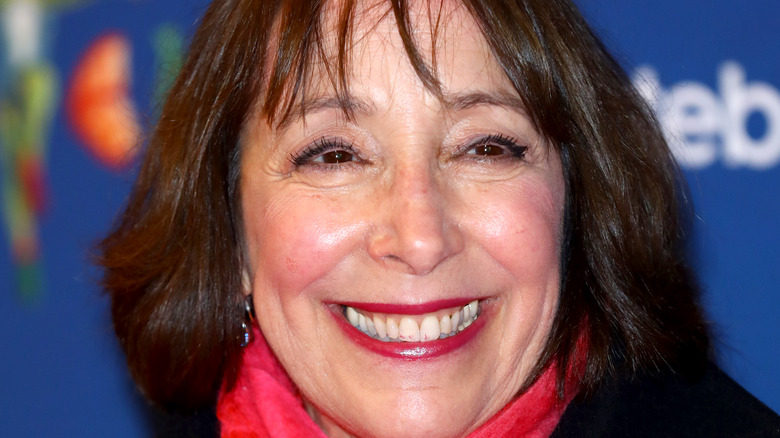 Tim P. Whitby/Getty Images
Most of the cast of "Grease" were considerably older than the characters they portrayed on screen. Didi Conn was 26 while filming, almost a decade older than high-schooler Frenchy. Olivia Newton-John turned 29 while shooting "Grease" and Stockard Channing was 33 in real life while portraying the teenage Rizzo.
"We were a little bit older than the teenagers we were playing," Conn told BUILD. "When we came into work and we got our hair done and make-up done, we stayed in character all day long." Staying in character kept Conn and co. connected to the teenage spirit, something that, according to Conn, ignited a behind-the-scenes romance for certain cast members.
"Susan Buckner played Patty Simcox," continued Conn. "You know at the dance, she kind of goes under Kenickie, or he goes under her...? Well anyway, they practiced that. Quite a bit." Conn's account correlates with Stockard Channing's comments from an earlier appearance on Watch What Happens Live with Andy Cohen. When asked which of the "Grease" cast was most like their amorous on-screen personas, Channing replied, "I'm afraid there's no contest in that one — Jeff Conaway [Kenickie]."
Didi Conn was cast as Frenchy because she mixed up her dance moves
Didi Conn initially feared she had lost out on the role of Frenchy after mixing up her dance moves during the audition process. "Paramount had a big sound stage, and they had, oh my gosh, maybe 200 people," Conn explained. "And we were doing [the hand jive], and at my audition I kept doing it wrong."
Luckily, however, this impressed choreographer Pat Birch, who felt the error aligned with Frenchy's character. The school dance sequence in "Grease" would go on to be the most difficult scene for Didi Conn and the rest of the cast to film. "It was hot. We were in an actual high school in downtown Los Angeles, and it was hot."
Conn reprised her role as Frenchy for 1982's "Grease 2." However the actor was originally intended to return as Frenchy sooner along with the rest of the cast. "John wanted to do it, Olivia wanted to do it, everybody wanted to do it," Conn detailed. The actor went on to star in the 1982 sequel alongside Michelle Pfeiffer and Maxwell Caulfield though her role was significantly reduced, with a musical number starring Conn removed from the film's final edit.