Who Plays Jennifer Huang On CSI: Vegas?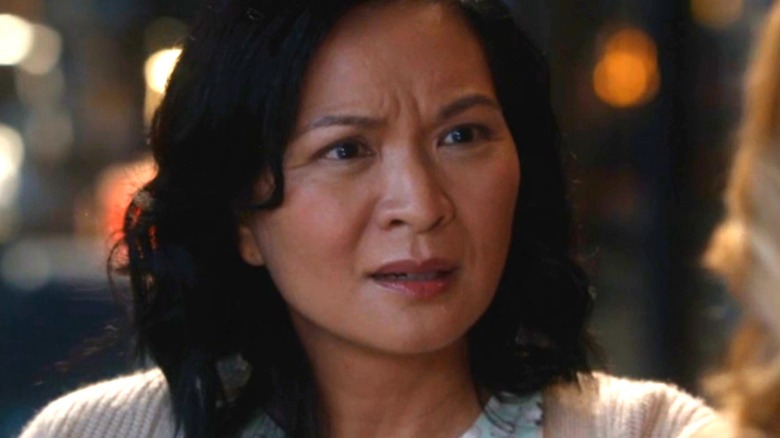 CBS
Viewers of the latest installment in the "CSI" franchise, "CSI: Vegas," may well have taken note of a particular character in Season 2, Episode 8 who happens to be a figure involved in the ongoing investigation into the disappearance of a woman named Grace (Sue Zen Chew). The episode, entitled "Grace Note" (see the pun there?), features a character named Jennifer Huang, and many viewers are interested to learn more about the actress behind her.
As it turns out, the actress in question has had a pretty interesting career journey that's a little bit different from a typical TV actor's job path. Not only has she worked behind the camera on several projects in an executive capacity, but she's also worked prolifically as a voice actress. Even if you don't recognize her face, it's very possible you've heard her voice in any number of animated shows, video games, and even live-action feature films.
Jennifer is played by Sumalee Montano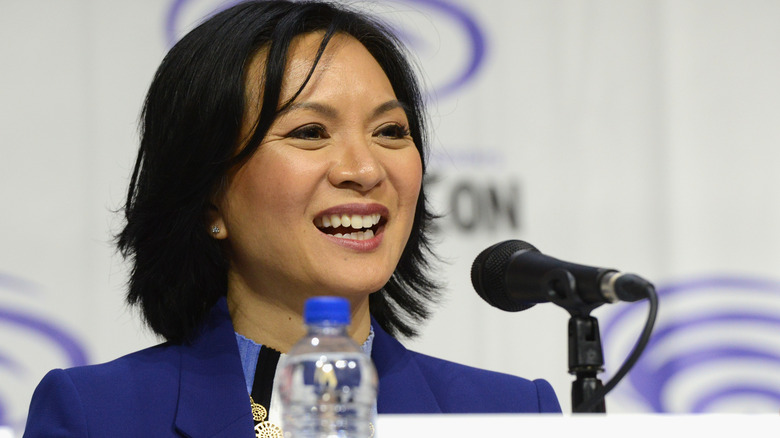 Albert L. Ortega/Getty Images
The actress who plays Jennifer Huang in "Grace Note" is Sumalee Montano. A look at Montano's IMDb page shows an impressive list of acting credits, most of them in a voice-acting capacity. Montano has lent her voice to franchises that span "Cloverfield," "Voltron," "Batman," "Far Cry," "Fortnite," "Scooby-Doo," "Carmen Sandiego," and much, much more. Her most notable voice role is probably the heroic Autobot Arcee in "Transformers: Prime," but she's also done a fair amount of live-action performing outside of her "CSI: Vegas" performance. She's appeared in "Shameless," "Veep," the recent "Dynasty" revival, four episodes of "Scandal," "Blue Bloods," and the Dan Brown thriller series "The Lost Symbol."
Over on Montano's official website, her bio cites her prolific voice acting and live-action work as well as her off-screen work as "a producing partner of LinLay Productions alongside Grace Lay," which has allowed her to serve as "an advocate for telling intergenerational stories that center multicultural talent in front of and behind the camera."
On Twitter, Montano revealed that she was originally an investment banker before becoming an actor. The tweet in question deals with her appearance on the popular Twitch streaming series "Critical Role," which features professional voice actors playing "Dungeons & Dragons" – a true rite of passage for 21st-century voice performers. And if her previous output is any indication, you can certainly expect to see and hear much more of Montano in various projects going forward — the investment banking world's loss is the entertainment world's gain.