Wes Anderson's Highest-Grossing Movie Might Not Be No. 1 With Fans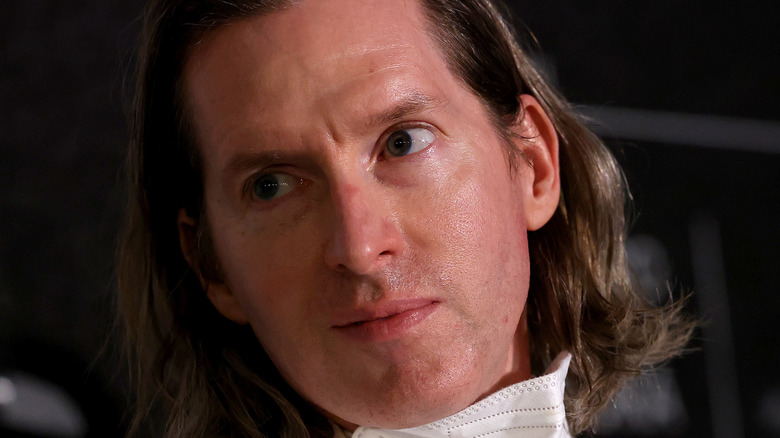 Franco Origlia/Getty Images
For every blockbuster that absolutely dominates theater chains for a time, there's a quirky movie that develops a cult following. More often than not, these movies aren't exactly making the same kind of money as something like "Avengers: Endgame" or "Avatar," but that isn't to say that they're not making any money at all; it's just that their success is measured slightly differently than that of tentpole movies.
One of today's most well-known makers of quirky movies is Wes Anderson, who has an exceptionally unique and easily identifiable style regardless of the genre. Between irreverent comedies like "Rushmore" and "The Royal Tenenbaums," animated endeavors like "Fantastic Mr. Fox" and "Isle of Dogs," and dramas like "The Life Aquatic with Steve Zissou" and "Moonrise Kingdom," Anderson definitely has a very specific niche of entertainment marked by pastel color palettes, eccentric characters, and children who are often more intelligent than their adult counterparts.
Surprisingly, though, his biggest financial success thus far may not be his biggest hit with fans.
Fans give 1998's Rushmore the highest score on Rotten Tomatoes
Considering Wes Anderson's iconic style, the avant-garde director and creator definitely has his proponents and fans who absolutely adore his attention to detail, casting decisions, and storytelling prowess. According to Rotten Tomatoes, Anderson's collection of films is fairly consistent among critics and fans alike, with the highest-rated, at least according to critics, being "Moonrise Kingdom" and "Fantastic Mr. Fox," at 93%.
However, fans offer a slightly different take on their favorite Anderson movies, with the highest audience score being for "Rushmore," at 91%. One of Anderson's first movies, "Rushmore" is about an awkward youth named Max (Jason Schwartzman) coming to terms with relationships and interpersonal interactions. In second and third place are "The Royal Tenenbaums," which is about an artistic family with an estranged patriarch, at 89%, and "Isle of Dogs," a stop-motion film involving talking dogs who have been exiled to an island made of trash, at 87%. But Anderson's highest-grossing movie isn't reflected by audience-submitted scores on Rotten Tomatoes.
The Grand Budapest Hotel is Anderson's biggest financial success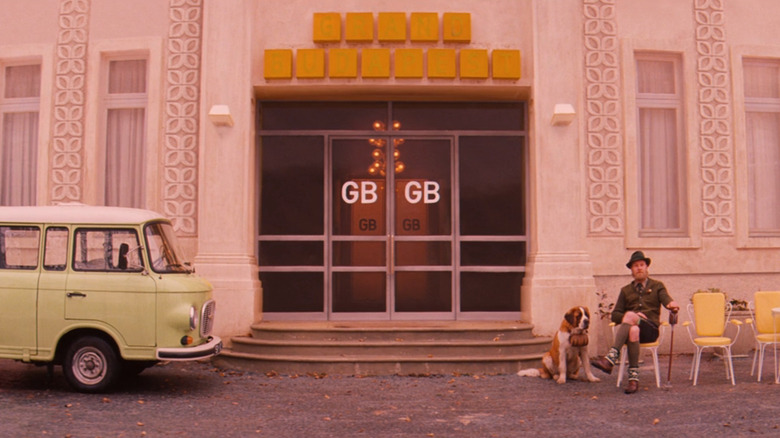 Fox Searchlight Pictures
While fans on Rotten Tomatoes love "Rushmore," "The Royal Tenenbaums," and "Isle of Dogs," none of these is Wes Anderson's highest-grossing movie. Turns out, Anderson's biggest financial success has been with 2014's "The Grand Budapest Hotel." Featuring an impressive array of cast members, including Ralph Fiennes, Adrien Brody, Willem Dafoe, Jeff Goldblum, Jude Law, Edward Norton, Saoirse Ronan, Tilda Swinton, Owen Wilson, and Tony Revolori, "The Grand Budapest Hotel" is told in typical Anderson fashion with a focus on snappy and witty dialogue, colorful scenes, and a quirky soundtrack.
Although most Anderson movies are relatively close to each other in terms of audience scores, only "The Grand Budapest Hotel" has managed to make more than $100 million – $163.5 million, to be exact. The runner-up, "The Royal Tenenbaums," earned less than half that, with $71.4 million.
During an appearance on an NPR program (via Independent), Anderson explained how his process reached a point in "The Grand Budapest Hotel" where he understood that he and the production crew would craft and construct the sets but that it ultimately came down to the actors, adding, "I feel like what happens is we all get together, they come on this set and then it's just sort of chaos, and they take over and it goes one way or another and we tend to do a lot of takes but very quickly one after another, and anything might happen on the next take." This must have proved to be a winning formula because "The Grand Budapest Hotel" was nominated for a staggering 227 awards and won 136 more (via IMDb).