Gold Rush's Parker Schnabel Is Serious About The Environment, And Has An Award To Prove It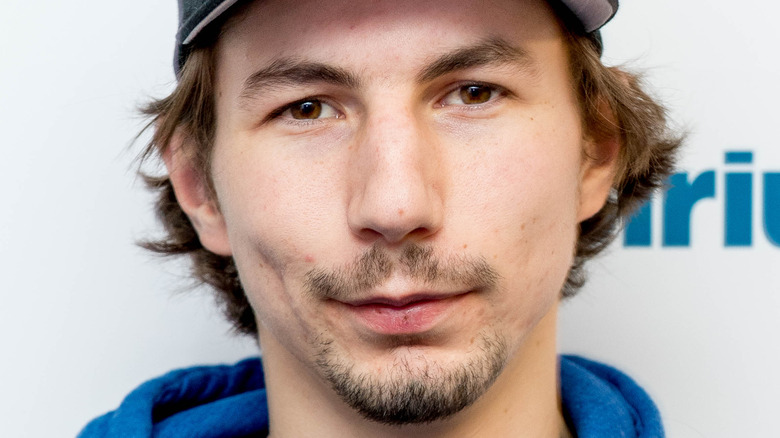 Roy Rochlin/Getty Images
Parker Schnabel has lived a pretty extraordinary life so far. From a young age, he appeared on the hit reality series "Gold Rush" in its first season. At that time, he only appeared occasionally to give some advice. But starting with Season 2, he spearheaded his own mining operation when his grandfather stepped down from the profession. Since that time, Schnabel has earned a decent living mining for gold out in the Yukon, all while appearing on "Gold Rush" and various spinoffs. 
For some people, starring in a hit Discovery Channel series and earning millions of dollars would be enough. But Schnabel has other interests that he's been able to pursue among all of the digging. For example, Schnabel has a deep passion for the environment. While mining doesn't always have the best reputation when it comes to environmentalist circles, Schnabel has taken the extra steps necessary to ensure his piece of the planet remains secure, as evidenced by an award he won for his efforts. 
Parker Schnabel received an Award for Excellence in Environmental Stewardship
In November 2022, the 50th Annual Geoscience Forum and Trade Show banquet took place, where the Yukon government recognized efforts by individuals to exemplify safe, eco-friendly mining practices. Guy and Lisa Favron were one pair of recipients of the 2022 Robert E. Leckie Award, and Parker Schnabel was the other. 
The government issued a statement concerning the awards, praising Schnabel for his efforts to mine effectively without damaging the nearby ecosystems. The statement read, "The operation stands as a prime example of how a placer mine can be progressively reclaimed, or cleaned up as work is underway" (via Whitehorse Daily Star). The Leckie Awards were established to recognize individuals and companies that have demonstrated excellence in "environmental stewardship, outstanding social responsibility, leadership and innovation in mining practices." 
It wasn't long until "Gold Rush" fans took to the show's subreddit to congratulate Schnabel on his accomplishment. Redditor u/Financial-Tip-2962 stated, "Congrats, Parker. You run a tight ship and it's great to watch each week." Other fans suggested that "Gold Rush" should air a special on everything Schnabel has done to ensure they're mining cleanly, giving viewers a chance to see a side of things that normally don't come up in front of the cameras. Regardless, it's a welcome sight to see Schnabel doing things by the book and setting a brilliant example for other miners to follow.