The True Highlight Of American Pickers Is Being Able To Make A Difference, According To Mike Wolfe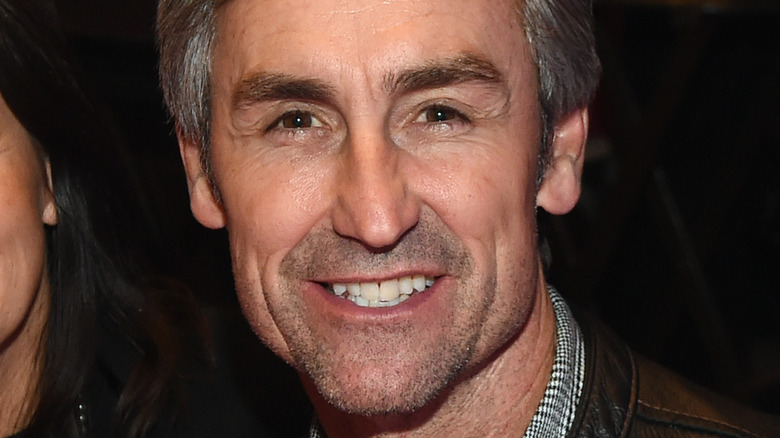 Rick Diamond/Getty Images
After watching a couple of episodes of "American Pickers," its appeal becomes immediately clear. Rather than have customers bring their unique artifacts to a store, the hosts venture forth into the great American unknown in the search for hidden treasure. You never know what might be lurking in an old storage shed or garage, and Mike Wolfe has had immense success over the years. He's made hundreds of deals ever since his History series came on the air in 2010, and audiences at home have had the chance to learn about all kinds of cool items they may have never seen or thought about previously. 
It's easy to see why Wolfe pursues such a career. He clearly loves old items with a story attached to them, and he loves meeting people around the country who value their belongings as much as he does. However, there's another reason why Wolfe continues down this path, and it's one you may not have considered before. 
Mike Wolfe thinks it's powerful to make a difference
Mike Wolfe and his crew change lives by doing more than just handing over money when they find a cool artifact. There are obviously a ton of people who watch "American Pickers" one week after the next, and he loves the fact that those viewers connect with the reality series. 
Back in 2011, an interview with Wolfe was published by Southeastern Antiquing and Collecting Magazine. At the end, he was asked about what a highlight of the show is for him. He responded, "Just making a difference. We now get letters from kids and families who love the show, who tell us it makes a difference in their lives, and that's a powerful thing. We must be doing something right."
There is any number of highlights Wolfe could've picked from, including getting the chance to meet Aerosmith to finding a 1910 Royal Pioneer motorcycle. But it's clear above all else, Wolfe loves connecting with the people he does deals with on the show as well as the viewers at home.