Damien Chazelle Shot A 2-Hour Cut Of Babylon On His iPhone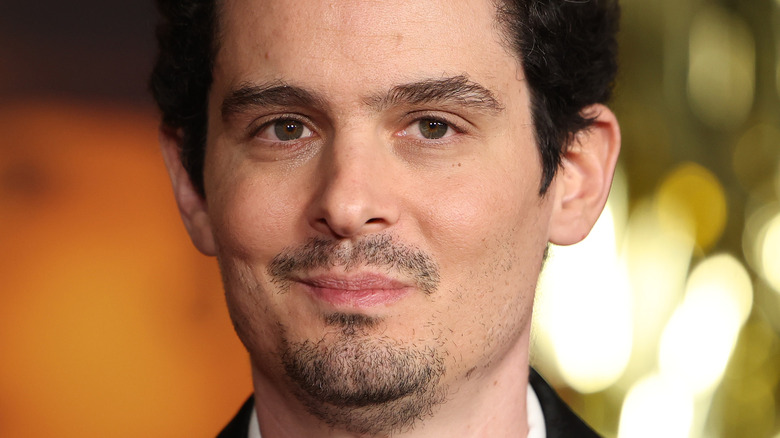 Phillip Faraone/Getty Images
Damien Chazelle's follow-up to his hit 2016 film "La La Land" has just hit theaters, as "Babylon," which Chazelle wrote and directed, premiered on December 23, 2022. The film is set in the Roaring Twenties and follows multiple characters trying to make it in Hollywood while the industry shifts from silent films to sound films. The star-studded cast includes Brad Pitt playing popular silent film star Jack Conrad, Margot Robbie as aspiring actress Nellie LaRoy, Diego Calva as ambitious Mexican-American film assistant Manny Torres, and Jean Smart playing sensationalist journalist Elinor St. John. The rest of the cast includes Li Jun Li, Tobey Maguire, Max Minghella, Samara Weaving, Katherine Waterston, Olivia Wilde, and Spike Jonze, among many others.
It's no surprise that a film with such a large ensemble cast might require a long runtime to fit in everyone's story — and at 3 hours and 9 minutes, "Babylon" certainly fits that bill. But, before "Babylon" was set at a three-hour-plus runtime, Chazelle shot a two-hour cut of the film on his iPhone. Here's what the director has to say about the shortened practice run.
Chazelle practiced the film with just two actors in his backyard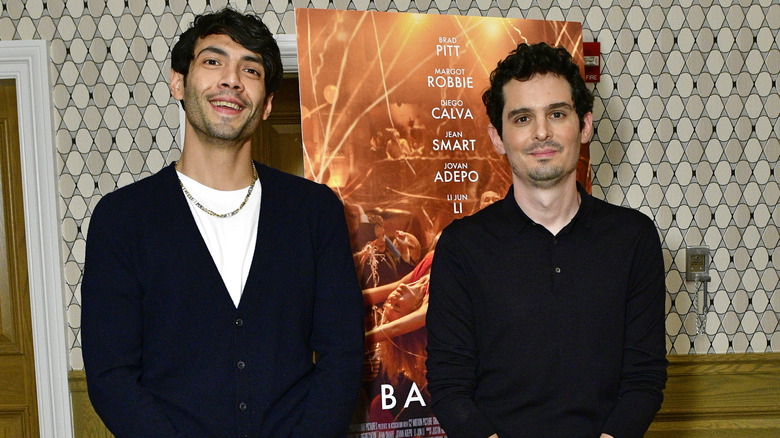 Eugene Gologursky/Getty Images
In November, at a pre-release Q&A in Los Angeles, writer-director Damien Chazelle revealed that he shot a practice run of "Babylon" in his backyard with the help of just two "Babylon" actors, as reported by Entertainment Weekly. The two actors who helped him out are Diego Calva, who stars as Manny Torres, and Chazelle's real-life wife Olivia Hamilton, who portrays director Ruth Adler. The three then ran through a cut-down version of the film, with Calva and Hamilton acting it out while Chazelle filmed it on his iPhone.
"It's a very tight, two-hour version of the entire movie, [filmed] on an iPhone in our backyard," Chazelle said. And, according to Calva, the backyard endeavor acted as a rehearsal; the actor stated, "We rehearsed the whole movie in his backyard, only Olivia, Damien, and I. It was a very uncommon kind of situation."
Maybe Chazelle will eventually release the sparser iPhone version for fans of the film to watch, but, in the meantime, the full-length (and much grander) official version of "Babylon" is currently playing in theaters.