Chicago Fire Actress DuShon Monique Brown Dies At 49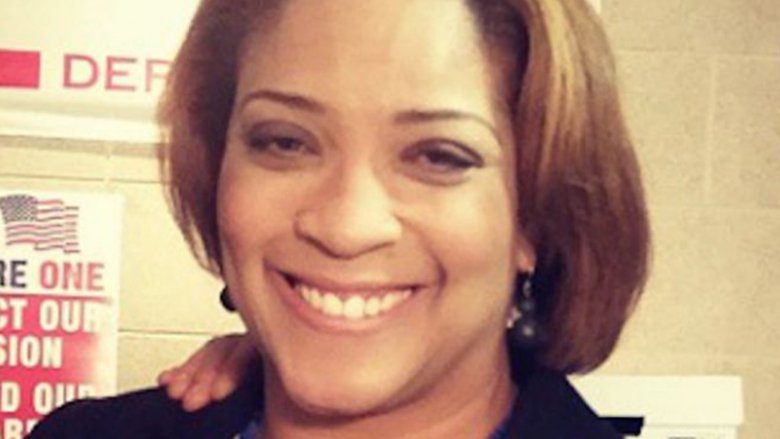 Instagram
DuShon Monique Brown, the actress known for playing Chief Boden's assistant Connie on Chicago Fire, has died, The Hollywood Reporter confirms. 
Brown passed away on Friday, March 23 shortly after noon at Franciscan St. James Health Olympia Fields, according to the Cook County medical examiner's office (via The Chicago Tribune). Her death has been attributed to natural causes, though TMZ previously speculated that Brown died of a heart attack. She was 49 years old. 
Brown's manager, Robert Schroder, issued a statement at the time of her death: "We are very sad to announce the untimely death of beloved Chicago actress DuShon Monique Brown. DuShon, most affectionately known to many as Connie on NBC's Chicago Fire, died suddenly Friday morning of natural causes. We are devastated by the loss of a very talented and kindhearted soul. DuShon was a film, television, commercial, and voice-over actress who also graced the stages of many Chicago theaters. She brought laughter and joy to many and will be greatly missed. At this difficult time, we ask that the privacy of the family and loved ones be respected."
Chicago Fire executive producer also Dick Wolf addressed the tragedy, saying, "The Chicago Fire family is devastated to lose one of its own. Our thoughts and prayers are with DuShon's family, and we will all miss her."
Brown has been a part of the Chicago Fire recurring cast since it premiered in 2012. Speaking in a past interview with Huffington Post, Brown, a native of Chicago, gushed about working on Chicago Fire. "I know, for me, I'm not on set every day, but people are always asking me about my kid and how my day is going and they are all so very sweet and kind," she said.
Before boarding the action-drama series that stars Eamonn Walker as Battalion Chief Wallace Boden, Jesse Spencer as Captain Matthew Casey, and Taylor Kinney as Lieutenant Kelly Severide, Brown held a role as Nurse Kate Welch on Prison Break from 2005 to 2007. She also appeared in guest spots on Empire and Shameless, and popped up in films such as the Nancy Goodman-directed comedy Surprise Me! and Valerie Weiss' drama A Light Beneath Their Feet.
In addition to her acting experience, Brown also had a Master's degree in counseling, worked as a high school counselor, and had a background in social work.
Our thoughts are with Brown's family and friends during this difficult time.