Why Supernatural's Gadreel Looks So Familiar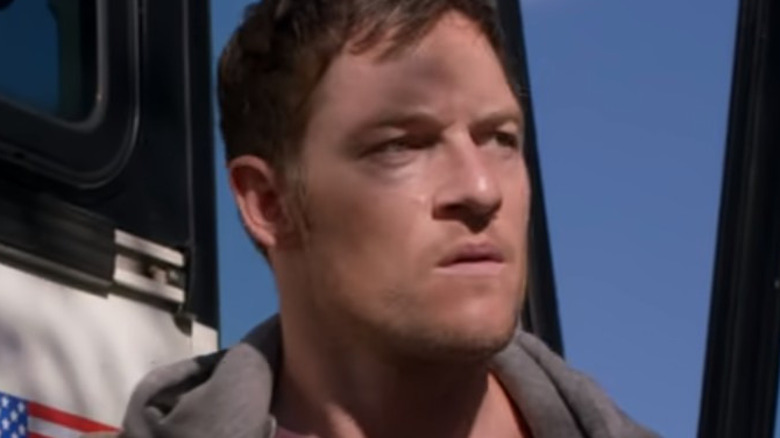 The CW
Throughout its fifteen-year run, "Supernatural" had quite a few rotating characters. While Sam (Jared Padalecki) and Dean (Jensen Ackles) came across many small towns and different inhabitants from season to season, there was no shortage of supernatural beings to be their foes or potential allies. The show included a variety of creatures like banshees, Bloody Mary, ghosts, changelings, werewolves, demons, vampires, and angels. Yes, angels.
One memorable angel, aside from series regular Castiel (Misha Collins), was Gadreel — an angel tasked with protecting the Garden of Eden. After being tricked into granting Lucifer's entrance, he falls from grace and becomes locked away as a punishment. Metatron (Curtis Armstrong) freed Gadreel and other angels when he cast a spell. To avoid reimprisonment, Gadreel assumes the position of Ezekiel, during which he possesses Sam Winchester to heal the hunter and himself. Eventually, Gadreel felt guilty for his ways, so he sacrificed himself so Castiel could win.
Canadian actor Tahmoh Penikett portrays Gadreel, who has had an impressive run leading up to his recurring role on "Supernatural" and after he departs from the popular fantasy thriller series. Here are other places where you might've seen him before.
A beloved character in the 2003 Battlestar Galactica miniseries
Ten years before arriving on the fantasy show "Supernatural," Penikett was a main character in the 2003 "Battlestar Galactica" television series. He portrayed Lieutenant Karl "Helo" Agathon. Fans might recall how the fate of the lieutenant's life was ambiguous: Penikett's role was new to the 2003 miniseries and wasn't intended to stay in the miniseries.
However, fans and producers loved the character and Penikett's performance so much that he was upgraded to being a series regular in the following longer series "Battlestar Galactica," which lasted for four seasons. Penikett's character also had the first successful human-Cylon child with his crew partner Sharon Valerii (Grace Park) who was actually a Cylon.
"Battlestar Galactica" watches the aftermath following the Twelve Colonies of Kobol, a group of planets, being attacked by an android army called Cylons. The surviving humans try their hardest to escape as the Cylons want to eradicate them. The humans find the remaining military ship Galactica and board it as they begin a journey to find the thirteenth colony: Earth.
In an interview with The TV Addict, Penikett reflected on his career and the legacy of being on "Battlestar Galactica," stating, "It is surreal but I'm not a guy who takes it for granted. I'm very grateful for everything that has happened in my career and I think you have to be." 
He was the leader of a terrorist regime on Criminal Minds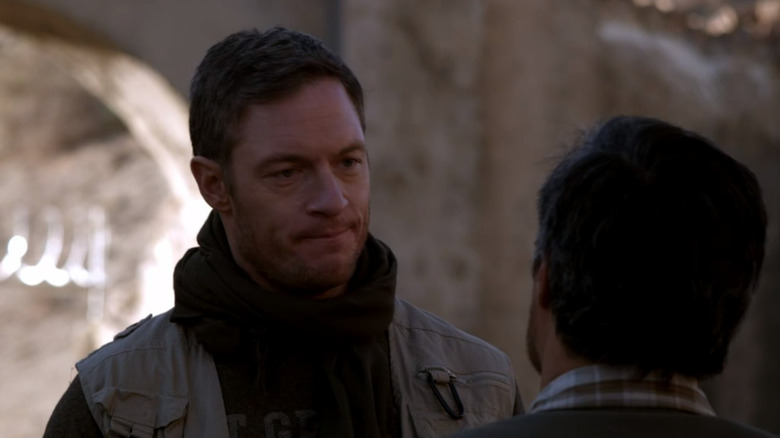 CBS
In season 9, episode 14 of "Criminal Minds," Penikett starred as the leader of a terrifying terrorist group, Michael Hastings. His dark and unsettling character becomes hostile to Jennifer Jareau "JJ" (A.J. Cook). Hastings even tells JJ coldly, "This place changes people, can't imagine what it'll do to you." 
JJ was right to worry about him. While she's introduced to Hastings as a certified CIA agent, he uses perverse interrogation tactics that don't exclude torture; he's already tortured someone to death before the opening credits of the episode roll. Hastings and JJ's former colleague Tivon Askari (Faran Tahir) are allies, trying to get JJ and Chief Mateo Cruz (Esai Morales) to grant them access to a file database named "Integrity."
While Hastings establishes himself as a jerk at the beginning of the episode, audiences don't know how evil he is until JJ and Mateo are tied to chairs. Audiences learn Hastings is a rapist and attempted murderer and he threatens to attack JJ if Cruz doesn't comply. Cruz obeys and thankfully they're rescued by Aaron Hotchner (Thomas Gibson) and Emily Prentiss (Paget Brewster). 
Returned to some supernatural-isque roots with Devil in Ohio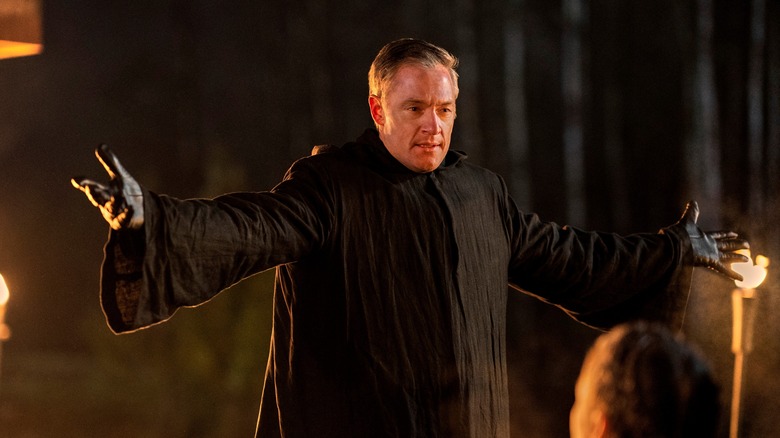 Netflix
In 2022, Penikett had a role in Netflix's limited series "Devil in Ohio," which had a haunting storyline that captivated and terrified audiences. The series follows a hospital psychiatrist named Dr. Suzanne Mathis (Emily Deschanel), who takes in patient Mae (Madeleine Arthur) after becoming enthralled in mysterious happenings that led Mae into her office. Fans of the show didn't know who to trust as episode after episode plunges them further into the uncertainty and mystery of the neighboring cult community.
Spoiler alert: Penikett is the center of the cult. He's Malachi, Mae's father. In an interview with CBR, Penikett discussed his experience with the role. "Devil in Ohio" wasn't his first brush with cults. "I've read and listened to a number of podcasts about cults, even before I got this project," he shared. He also divulged that he had interacted with a cult in real life, NXIVM. "I, unfortunately, know a lot of people who were involved in it at one level," he said. "It targeted actors. I even took a weekend workshop [on] this thing." Thankfully Penikett was able to get out of it before things got ugly. "I always had a sense that this was very odd and very weird." From then on, he stayed out of it, though his character Malachi wasn't as lucky.