Why Jack Nicholson Turned Down The Lead In The Godfather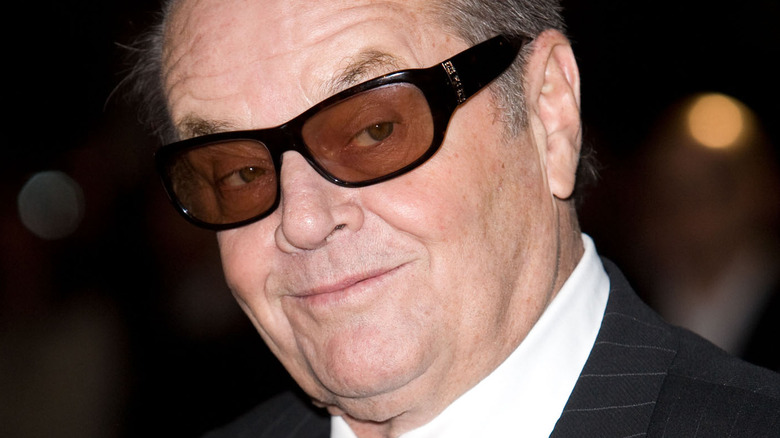 Antony Jones/Getty Images
In the conversation of the greatest film ever made, there isn't just a chance of "The Godfather" being mentioned, it's a certainty. Francis Ford Coppola's adaptation of the Mario Puzo best-selling book is a classic that defined the gangster movie genre. The cast became icons, and the story and script they worked from became a staple of cinema history. However, the etching ahead talent involved were Al Pacino and Marlon Brando as Michael and Don Vito Corleone. Two men that were reaching the beginning and end of a chapter in lives laced with power, blood, and betrayal that would never be topped. It's almost unthinkable to imagine anyone else in their respective roles, but as film history reveals, like so many other legendary entries, that was nearly the case.
Among the star-studded selection of names that were being considered for the role of up-and-coming head of the Corleone family, Jack Nicholson was considered for Michael before Pacino got the part. Well established in his career by the time Coppola's project was doing the rounds, Nicholson was fully aware that the film based on Puzo's page-turner would be a hit and an easy success for all involved. Surely, it was a no-brainer to kiss the hand of The Godfather and get involved — so why didn't he?
Well, it turned out that the version he initially got a glance at skewed his enthusiasm — not to mention there was an issue that proved Nicholson to be a far more progressive actor than most back in the day.
Nicholson didn't have much time with The Godfather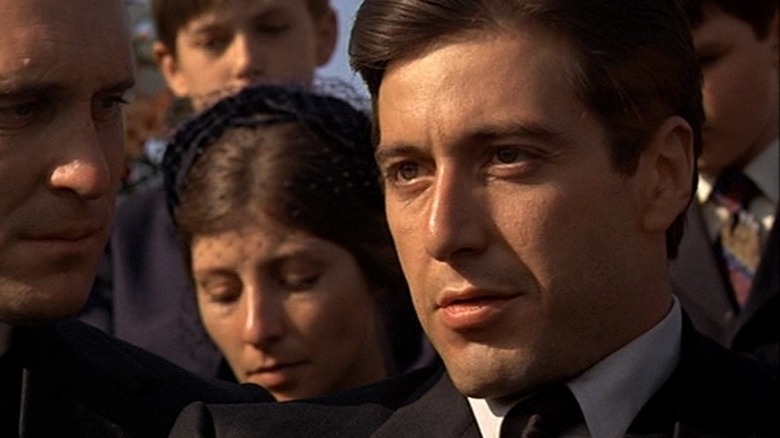 Paramount Pictures
In 1982, Jack Nicholson revealed that regardless of how good the opportunity would be, he turned down the part of Michael Corleone for what now would seem a logical and totally understandable choice — he wasn't Italian (via Twitter). When asked his thoughts on passing over the role, Nicholson said, "'Godfather' was going to be a good film. I'd always wanted to work with Marlon [Brando]. I was asked to play the lead in it, but a) I thought it should be an Italian person, and b) I didn't have any scenes with Marlon in the script I read."
Additionally, Nicholson was concerned that taking on the role might blow his chance of getting a bit more time in front of the camera further down the line. "I thought I was only liable to get to work with Marlon once and let's hope that it might be something where we really have to work together." That would eventually come to pass four years later when the two starred together in "The Missouri Breaks" in 1976.
Thankfully though, Nicholson held no bitterness for not taking on the role that would land Al Pacino an Oscar nomination. Historically, the Corleone That Could've Been had nothing but high praise for Pacino in the end.
Jack Nicholson knows only one man can be Michael Corleone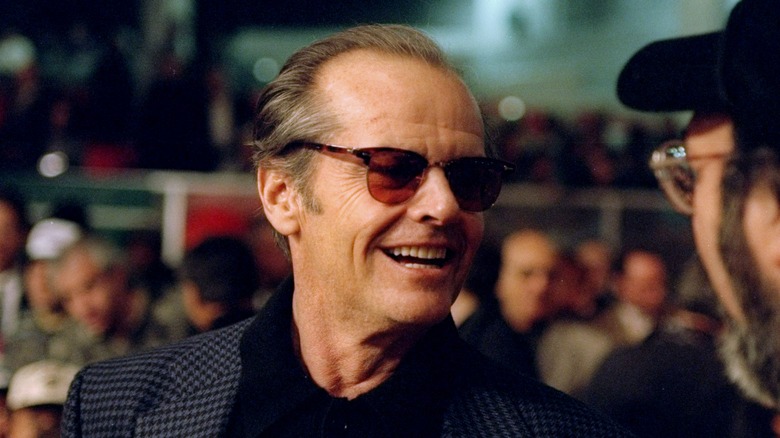 Al Bello/Getty Images
Besides being just a brilliant actor, there was clearly always an intelligent mind for success behind those piercing eyes and devilish grin. Jack Nicholson knew that Francis Ford Coppola's now-classic was always going to make its mark in Hollywood, and it was clear to him as to just what made it so compelling. Speaking to Movieline in 2004, Nicholson said, "Mario Puzo had written such a great book that if you go back to it you'll see so much of what was special about the movie."
As for who eventually brought Michael Corleone to life in not one but three beloved installments that made up "The Godfather Trilogy," he added, "There were a lot of actors who could have played Michael, myself included, but Al Pacino was Michael Corleone. I can't think of a better compliment to pay him."
It really is difficult to imagine anyone else taking on the role of the youngest Corleone boy that became the feared and respected boss of one of the most complicated and compelling crime families in gangster movie history. They made Pacino an offer he couldn't refuse, but we're so glad that Nicholson did.