Wednesday Fans Are Split On Whether Or Not She's Basically Just A Horrible Person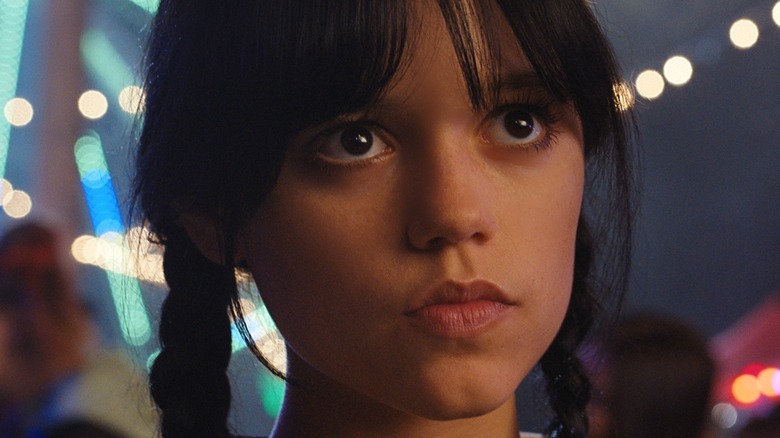 Courtesy Of Netflix
"Wednesday" has become the latest Netflix series to take the streaming world by storm. As if perpetually seeing cosplayers do the infamous dance from Episode 4 on TikTok wasn't evidence enough, the show also had a record-breaking debut week on the platform by clocking over 341 million hours viewed. Not so bad for a teen sleuth with a knack for psychic abilities. 
However, in this day and age, whenever something grows in popularity, everyone's going to have a hot take. You can bet your bottom dollar that whatever the prevailing opinion of something is, someone will be right behind it to have the opposite viewpoint. After all, how are you going to stand out amongst the millions of voices online without a take that's bound to get fans' blood boiling?
That appears to be precisely what's happening with "Wednesday," as the latest debate to take over Reddit is whether or not she's a decent person. She's definitely a bit eccentric, which tends to happen when your uncle's name is Fester, but the question that's come up is whether she's a good individual.
Many fans agree Wednesday would be insufferable in real life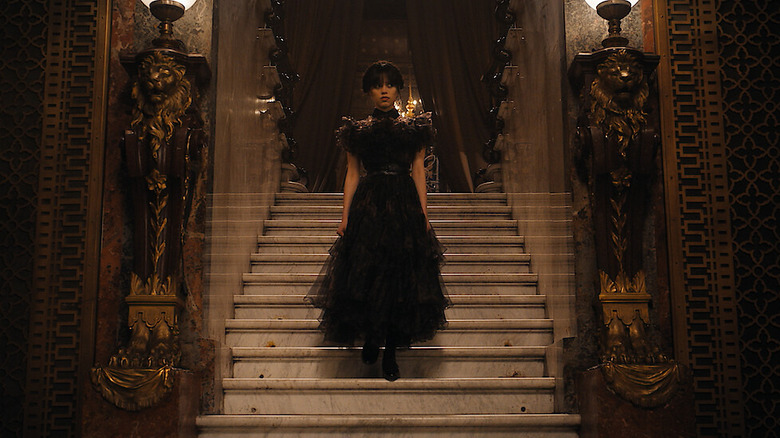 Netflix
Wednesday Addams (Jenna Ortega) is supposed to be dark and mysterious; that's part of her appeal. However, some fans have taken to Reddit to express their distaste that, ultimately, she's just a bad person. Redditor u/SaveStoneOcean kicked things off with a long diatribe about how no one would like Wednesday in real life. She manipulates people to meet her own needs and regularly endangers the people who call themselves her friends. She even gets called out for her problematic behavior in Episode 6, but by the season's end, everyone seems to have forgiven her and resumes being her friend. 
The general consensus among other "Wednesday" fans is that the show could've benefitted from a couple more episodes to flesh out Wednesday's character more. One Redditor confirmed this: "There should have been 10 episodes instead of 8 and this is another reason why. I hope S2 has more episodes at least." Others believed the forgiveness came far too quickly, with u/Unusual_Blacksmith13 writing, "I literally said 'yes!' to myself when they all told her off....and was seriously disappointed that they forgave her so quickly."
Hopefully, the inevitable Season 2 will follow up on some of these complaints. Then again, Ortega has already stated she wants "Wednesday" to take darker turns in the next batch of episodes, so maybe the titular character will continue being mean to Enid (Emma Myers) and crew.