Street Fighter Video Game Series Getting TV Adaptation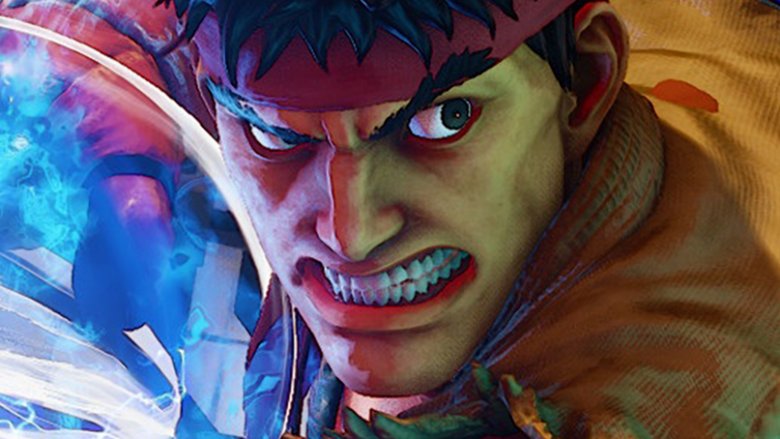 Capcom
Street Fighter fans will take to the streets in excitement over this news. 
Deadline reports that the Street Fighter video game franchise is headed to television. Mark Gordon, the President and Chief Content Officer of Film, Television, and Digital of distribution company eOne, has just signed a deal to finance, develop, and produce a television adaptation of the Street Fighter series. 
Joey Ansah, Jacqueline Quella, and Mark Wooding, who previously worked on the British live-action web miniseries Street Fighter: Assassin's Fist, are attached to executive produce the new project. Ansah wrote and directed the 12-episode show, which Quella and Wooding produced for Machinima. During its original run in 2014, Street Fighter: Assassin's Fist pulled in 16 million viewers and a ton of praise.
The new Street Fighter series will use the franchise's World Warrior story, first introduced as a jumping-off point in the 1991 title Street Fighter II: The World Warrior. The central protagonists are Ryu, Ken, Guile, and Chun-Li, who band together to fight the evil mastermind M. Bison and his organization of criminals known as Shadaloo. Viewers will watch as the heroes enter the World Warrior Tournament, the competition M. Bison created as a way to find the most powerful fighter in the universe, and use their intelligence, physical strength, and loyalty to survive and emerge victorious.
Gordon said in a statement at the time of the announcement, "Street Fighter is a global tour de force franchise, having garnered immense worldwide commercial success and built a vast devoted fanbase that has only grown through its 30-year legacy. We are thrilled to be teaming up with Joey, Jacqueline, and Mark, who are already so deeply connected to this brand, to bring this adored story to television audiences everywhere. A particular strength of Street Fighter is the wide range of ethnically diverse characters and powerful women featured in the game. It will allow us to build an inclusive and engaging TV universe."
Street Fighter, developed and published by Japanese company Capcom, debuted in arcades in 1987. In the years since, the franchise has sold more than 40 million units and is one of Capcom's best-selling series ever, just behind Resident Evil and Monster Hunter. The most recent installment in the Street Fighter franchise, Street Fighter V: Arcade Edition, was released in January for PlayStation 4 and PC.
Capcom Executive Producer for Street Fighter Yoshinori Ono stated that the upcoming Street Fighter television series will be a "faithful adaptation." When the news first broke, Ono released the following statement: "After a long search, guided by the team behind Assassin's Fist, we are delighted to be partnering with a company with the outstanding TV experience of Mark Gordon and eOne. They have the credentials to help us launch a faithful adaptation of Street Fighter as a major TV series."
There have also been two big-screen adaptations of Street Fighter: the 1994 Street Fighter feature film starring Byron Mann as Ryu, Damian Chapa as Ken, Jean-Claude Van Damme as Guile, and Ming-Na Wen as Chun-Li; and the 2009 movie Street Fighter: The Legend of Chun-Li, led by Kristin Kreuk.