Why Some Modern Family Fans Really Don't Like Cam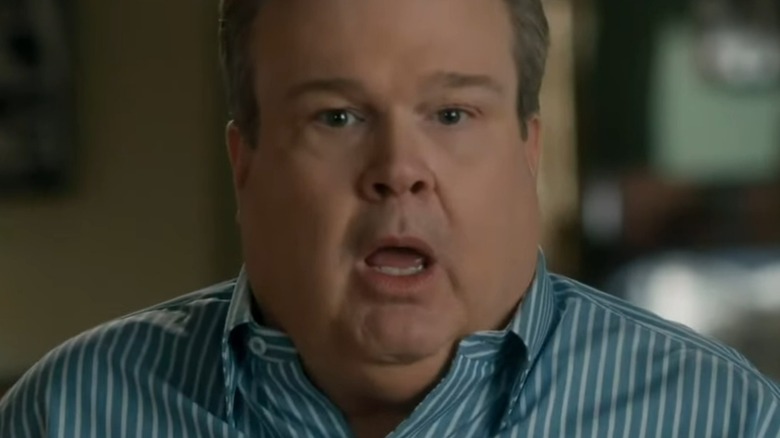 ABC
From the minds of Christopher Lloyd and Steven Levitan came "Modern Family" in 2009, a title that would swiftly take over the sitcom and general television landscape in no time at all. Between its fine blend of comedy and drama and stacked cast, audiences couldn't help but tune in to see what the program had to offer. Thus, it stuck around until early 2020 and accumulated a whopping 250 episodes for audiences to enjoy. Along the way, more than a few of its characters went from plain old protagonists to TV icons.
As the title implies, "Modern Family" is all about family and the individuals that comprise it. That means that everyone from Pritchett family patriarch Jay (Ed O'Neill) to the somewhat oblivious son of human highlight reel Phil (Ty Burrell) and Claire Dunphy (Julie Bowen), Luke (Nolan Gould), got a chance to shine and grow throughout the series' run. In doing so, many of these characters became beloved fan favorites that are still well-regarded to this day. However, not all who regularly graced "Modern Family" walked away with the entire fanbase on their side.
For instance, Mitchell Pritchett's (Jesse Tyler Ferguson) husband, Cam Tucker (Eric Stonestreet), has proven a somewhat divisive figure among "Modern Family" fans. Here's why many don't care much for the character.
Some find Cam's personality irritating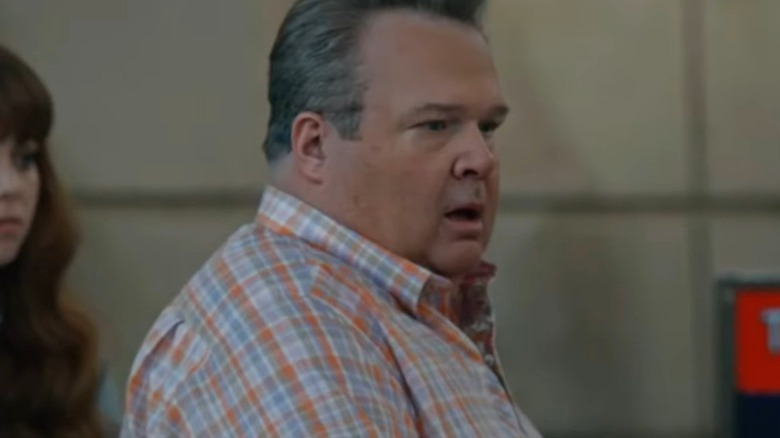 ABC
Though Cam Tucker certainly has a sizeable fanbase, it's impossible to deny that he's not a unanimous favorite among the "Modern Family" faithful. In fact, if one were to peruse Reddit, one would find several threads regarding the character loaded with dislike for him. A now-deleted user made a thread asking folks to name their least favorite character, and Cam popped up numerous times, and in a thread of their own, u/Trick_Remove_4593 cited Cam as their pick for the show's worst character. One Reddit user even tried to get to the bottom of why Cam is so hated in a separate thread.
When looking over these examples of fan discussion and others, the main reason why Cam is disliked by many is his personality. Folks seem to find him self-centered, egotistical, and even immature, which are hardly glowing traits for any character one is supposed to like. If that's truly how they feel about the "Modern Family" staple, they'll be glad to know that a series focused on him, Mitchell, and their daughter Lily (Aubrey Anderson-Emmons) is not going to happen. According to Jesse Tyler Ferguson, the proposed project was written up, but ABC had no interest in pursuing it once "Modern Family" came to a close (via Entertainment Tonight). 
Like any television character, Cam has his fans as well as his detractors. Regardless of which camp you're in, it's impossible to deny that without him around, "Modern Family" would be a very different — potentially worse off — program.