Astro City Comic Book Universe Is Finally Coming To TV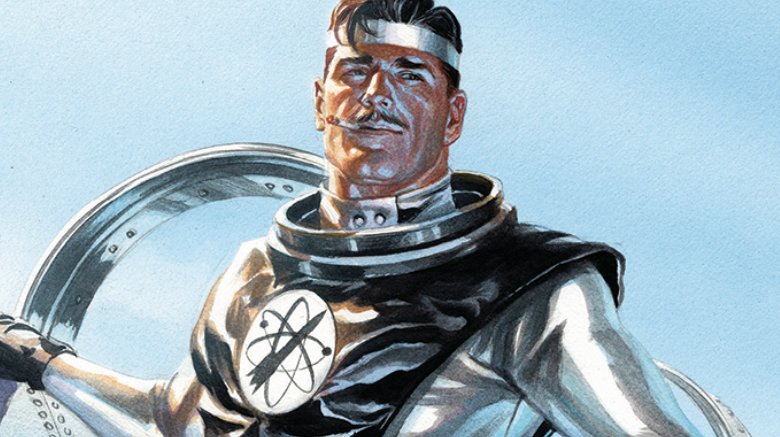 Vertigo Comics
The long-running Astro City comic series, one of the most expansive superhero universes on the planet, has somehow never been adapted for the screen. But that's about to change. 
Deadline reports that American Gods producer FremantleMedia North America has acquired the rights to the superhero comic book series and plans to develop it into a live-action TV drama.
Created by acclaimed writer Kurt Busiek and artists Brent Anderson and Alex Ross, Astro City is an anthology comic book series that spans 16 standalone but loosely connected story arcs that feature more than 2,000 original characters. The series made its debut in 1995 with Image Comics, but it's now published by the DC Comics imprint Vertigo. 
Astro City is set in a fictional, mid-sized American city where more superheroes and super-villains reside than anywhere else on Earth. It's often shown from the perspective of regular people who find out what it means to be neighbors with gods and monsters who are often just as human as everyone else.
Some of the many heroes include the time-traveling Samaritan, the vigilante detective The Confessor and the reckless Crackerjack. Villains include the alien spy Bridwell, the armored Conquistador and the organized crime boss known as The Deacon. However, there are no details yet about which characters will appear on the TV series.
Busiek (Arrowsmith, Shockrockets) and Rick Alexander (American Flagg!) will write the pilot episode and Gregory Noveck (RED, Next Action Star) will serve as executive producer with them. 
"It's a thrill to be working with Rick, Gregory and FremantleMedia on this," said Busiek. "Everyone, at every turn, is supportive, helpful and completely focused on capturing the feel of Astro City and bringing it to life as a TV show."
It's still early in the process, but we'll keep you posted as more details emerge.