Pacific Rim Uprising Director Has A 'Very Clear Idea' For A Third Movie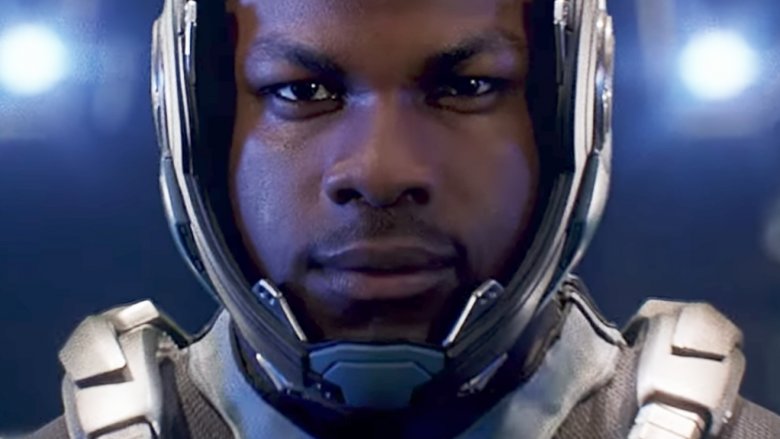 Pacific Rim Uprising hasn't been in theaters for a full 24 hours yet, and already director Steven S. DeKnight has his eyes on the future of the franchise. 
DeKnight revealed to CinemaBlend that he intends for the Kaiju-filled universe of Pacific Rim to carry on after Uprising ends, and he has an idea for what a third Pacific Rim film might entail. 
"I can't give any details, but yes, I have a very clear idea [for the future]. When we were developing Uprising, I was constantly jotting down notes about what I would want to do for the next movie," said DeKnight. He added that though his concept for a possible Pacific Rim 3 is solid, his current outline is "very, very rough." 
DeKnight couldn't dish up any specifics on his proposed plot, but he mentioned that "the plan was always to do the third installment." Branching off the third Pacific Rim, the director and studios Universal Pictures and Legendary Pictures are hoping to "expand the universe to a Star Wars [or] Star Trek-style [franchise] where it could go in many different directions." This expansion will include "different stories, main canon, side stories, standalones, the whole thing," according to DeKnight. 
Though Pacific Rim Uprising is his feature directorial debut, DeKnight knows how to stretch out a narrative and is familiar with the kind of extensive pre-planning that goes into writing major arcs, as proven by his long runs on television series like Buffy the Vampire Slayer, Smallville, Angel, and Spartacus (which he created). Considering his experience, it makes sense that DeKnight would want to continue crafting additional stories in the Pacific Rim world. 
A third Pacific Rim movie hasn't been confirmed, of course, and will likely only be a possibility if Pacific Rim Uprising performs well at the box office and among critics. (Spoiler: Most reviewers don't have super-great things to say.) The film opened for Thursday previews on March 22, pulling in $2.4 million across 2,850 theaters. In its first weekend out, Pacific Rim Uprising is expected to take in $25 million domestically, $12 million less than what the first Pacific Rim brought in during its opening weekend.
Pacific Rim Uprising stars John Boyega as Jake Pentecost, Scott Eastwood as Nate Lambert, Cailee Spaeny as Amara Namani, Rinko Kikuchi as Mako Mori, Charlie Day as Dr. Newton "Newt" Geiszler, and Burn Gorman as Dr. Hermann Gottlieb. Only time will tell who might return for third Pacific Rim installment.