Avatar: The Way Of Water Screenwriters Say Writing It Was Like Living In James Cameron's Head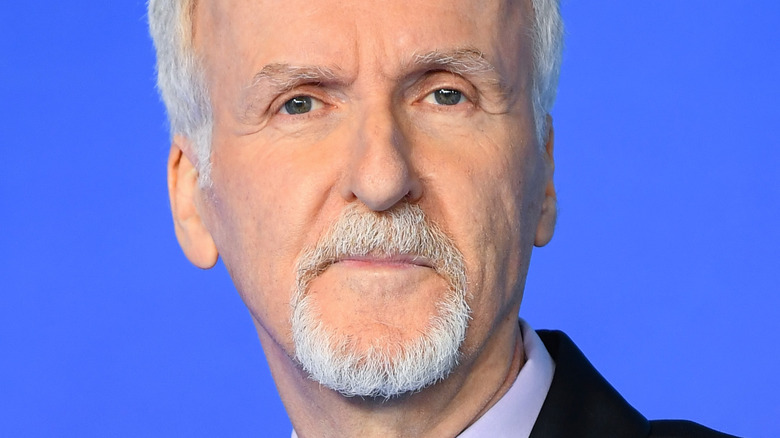 Joe Maher/Getty Images
Many film fans immediately recognize Canadian filmmaker James Cameron for his accomplishments as a director, but he is really a jack-of-all-trades on a film set. Additionally, the movie maker is also known for his penchant for perfectionism as he is for crafting visual extravaganzas on the silver screen (via Vulture). Just by viewing one of his films, even something as silly as his first "Piranha II: The Spawning," his flare for creating eye-opening images through adventurous stories is easy to see. Even imaginative auteurs like Cameron must start their creative journeys with a screenplay, and the "Aliens" director has written many of his own starting with "The Terminator" back in 1984.
For "Avatar: The Way of Water," he decided to hire married screenwriters, Rick Jaffa and Amanda Silver, who wrote numerous action-adventure films such as "Jurassic World," and the live-action remake of "Mulan." Both writers certainly have experience mapping out large worlds populated with eye-catching visual effects designed to inspire awe and wonder within the viewer. For a filmmaker that also writes or adapts the screenplays for most of his directorial efforts, the scribes were surprisingly given a fair amount of free range in crafting the new terrain in "Avatar: The Way of Water." Both Jaffa and Silver have described the process as living inside Cameron's head.
The screenwriters worked with 800 pages of Cameron's notes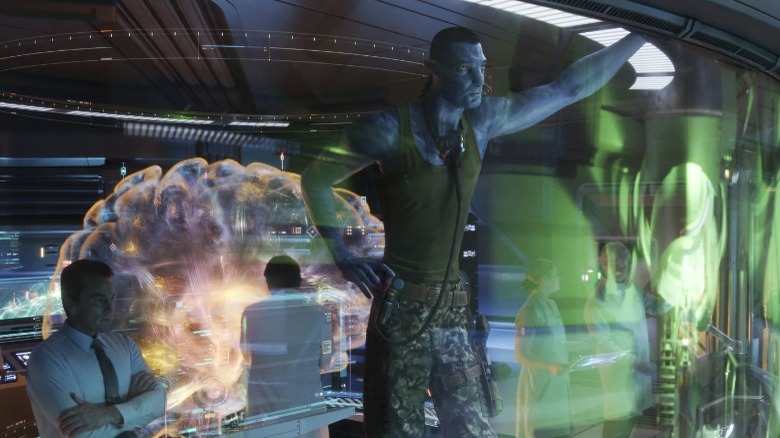 20th Century Studios
For screenwriters Rick Jaffa and Amanda Silver, the writing process for James Cameron's long-anticipated return to Pandora, "Avatar: The Way of Water," was a balancing act between their vision and the filmmaker's. In a joint interview with Variety, both writers shared how their first two weeks working with the "True Lies" filmmaker were spent going over "Avatar" and what it was about that feature that audiences couldn't get enough of in late 2009 and early 2010. Jaffa then revealed how the movie maker handed him and Silver "three or four binders" of written notes totaling about 800 pages.
But for the scribes, it soon became comforting to know that the director was in their corner and appreciated what they contributed to what would become the second and third films in the "Avatar" series. "His fear was that if we were assigned a certain film, we would just kind of check out on the other two films, and just focus on what would be ours," Jaffa added. in a break of laughter, the scribe continued telling the publication, "Of course, we all said, 'No, no, no, that's not possible, it's one for all and all for one.'" But the writing tasks for the couple would involve quite a bit of backstory to wade through. 
Rick Jaffa and Amanda Silver mapped out the sequel based on James Cameron's world-building in the first film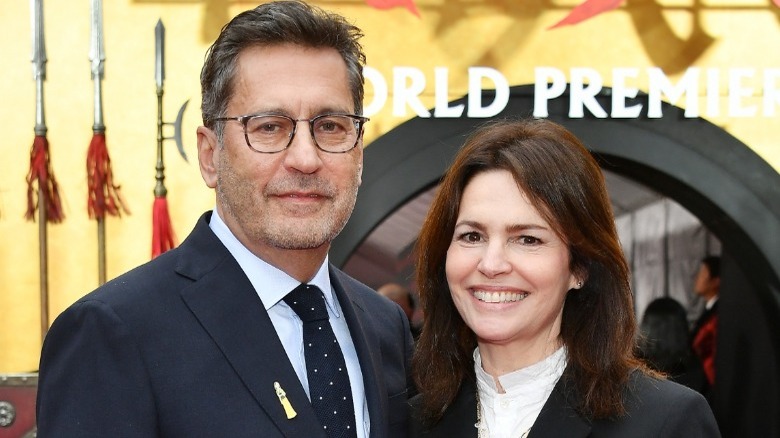 Amy Sussman/Getty Images
In their interview with Variety, "Avatar: The Way of Water" screenwriters Rick Jaffa and Amanda Silver revealed details of what their writing duties entailed when envisioning the story from James Cameron's extensive research and notations. Jaffa told the publication that he spoke to the director before his meeting with the duo and asked if there was any material he and Silver needed to learn before the appointment. Cameron sent back a large attachment that became known as the "Pandora-pedia." The screenwriter then shared, "It talked about everything from flora and fauna to the way the RDA's space shuttles worked."
"We went through it with him, very slowly and carefully," Jaffa added. "We were invited into his mind, his left brain and his right brain, and to just kind of dive in and immerse ourselves in the world that he'd created in the first movie." Silver also stated how both she and Jaffa helped the filmmaker organize his thought patterns based on dreams and imaginative notes he had written down about what the follow-up film would eventually explore. This extraordinary attention to detail can likely explain some of the many small details and symbolic Easter eggs that can be found in the movie from careful viewing.