Pacific Rim: Uprising's ending explained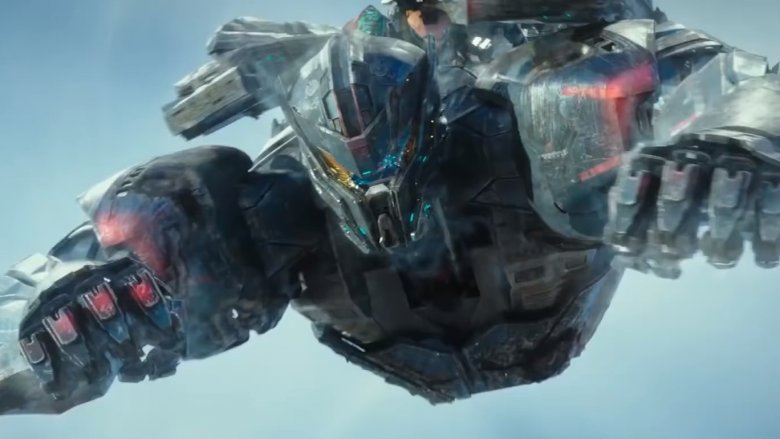 If the first Pacific Rim made us all feel like giddy fifth graders, Pacific Rim: Uprising makes us feel like giddy fifth graders just wrote the movie. The Jaeger Brigade is back, but this time they have more swords and move with Transformers physics. One of them even has a lightning whip, because in a fifth grader's mind that's a cool thing to fight Godzillas with. By the ending, we get what we came for — a city-leveling monster mash with Rock 'Em Sock 'Em Robots, and there's no world in which that's a truly bad thing.
Of course, the humans win the day, fighting back the Kaiju threat by learning the value of teamwork. Even evil Ms. Shao sets aside her corporate greed to go on a suicide mission to the stratosphere, and also suddenly knows how to pilot a Jaeger. It makes you wonder if they really need a cadet school, or if the Pan-Pacific Defense Corps just built it to add drama before each Kaiju battle.
Anyway, let's clear up those pesky little details that you may have missed in the final act. Here's the ending of Pacific Rim: Uprising explained. Spoilers ahead, of course.