How Robert Duvall Convinced Scott Cooper To Start Directing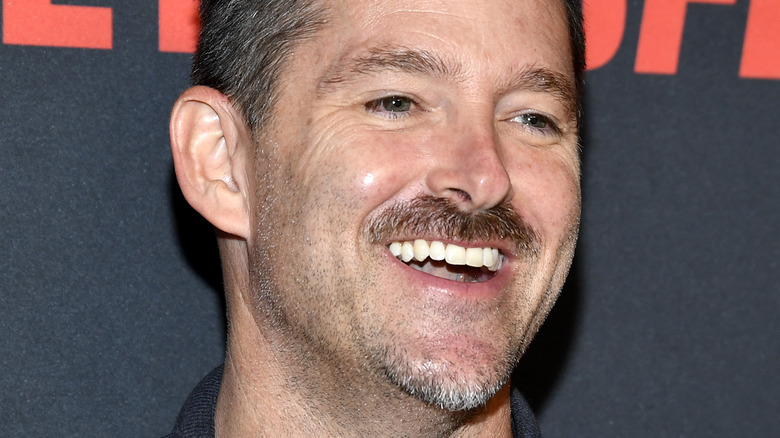 Michael Tullberg/Getty Images
Scott Cooper has had quite the journey throughout Hollywood. He began as an actor, earning credits for himself in the likes of "Austin Powers: The Spy Who Shagged Me" and "The X-Files." However, it didn't take long for him to discover his true passion for writing and directing. He broke onto the scene on that front in a big way with 2009's "Crazy Heart." It ended up winning two Academy Awards — one for Jeff Bridges for best actor and the other for best original song. 
Since then, Cooper has seen immense success in the realm of directing. He's worked on "Out of the Furnace," "Black Mass," "Hostiles," and, most recently, the horror film "Antlers." He returned to the director's chair to helm the upcoming "The Pale Blue Eye," which sees him reuniting with his "Out of the Furnace" and "Hostiles" lead, Christian Bale. As it stands, Cooper's in the midst of promoting the forthcoming flick, and during an interview on "WTF with Marc Maron," Cooper revealed what brought him into writing and directing in the first place. 
Turns out, we all have legendary actor Robert Duvall to thank. 
Robert Duvall was the first person to read the screenplay for Crazy Heart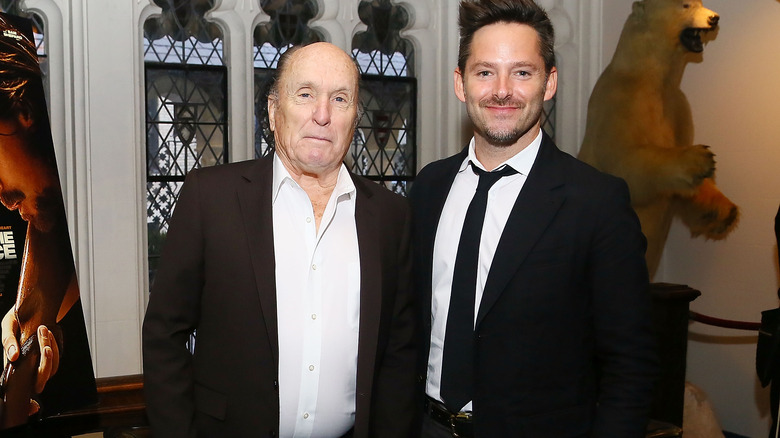 Astrid Stawiarz/Getty Images
Back when Scott Cooper was acting, he starred in a film called "Gods and Generals," in which he acted in a scene opposite Robert Duvall. Naturally, he was nervous about acting opposite a legend, so he was surprised when Duvall invited him to dinner. While Cooper thought he might've been in trouble, Duvall just wanted to say he was a big fan of his work, and Cooper told Marc Maron that the two have remained friends to this day. Cooper even went so far as to say, "We struck up a friendship that to this day has not ceased. And he's really, he's almost like a second father to me."
Cooper went on to mention how he continued going out for acting jobs but not really getting anything. It was at this point he showed Duvall a script he wrote for a movie called "Crazy Heart," even sharing that Duvall was the first person he showed it to. Cooper related, "He said, 'If you love cinema, then you should be a film writer and a film director.' He said, 'Because that's your medium.'"
It would appear Cooper took that advice and hasn't looked back. "The Pale Blue Eye" debuts in select theaters on December 23 before coming to Netflix on January 6.