Drew Barrymore's Reaction To The Wedding Singer's Grow Old With You Was Completely Genuine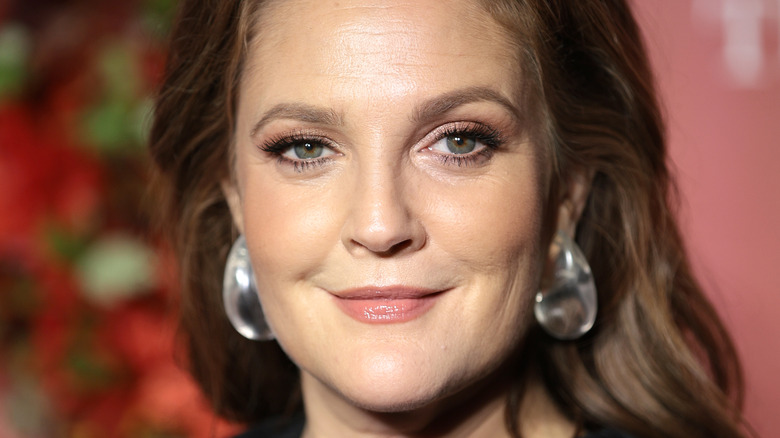 Dimitrios Kambouris/Getty Images
Adam Sandler has a long list of comedies to his name. Naturally, some are remembered more fondly than others, although some people likely have a soft spot for the likes of "Grown Ups" and "Jack and Jill." However, when you ask most people what their favorite Adam Sandler comedy is, you can be pretty certain that "The Wedding Singer" will be high up on the list. 
It may be a comedy with Adam Sandler in the lead role, but it doesn't rely as much on gross-out humor that most of his '90s films do. It was even a modest hit with critics, garnering 69% on the Tomatometer, while general audiences gave it 80%. The story of a wedding singer who meets a waitress, Julia (Drew Barrymore), who makes him believe in love again resonated with viewers, and it likely still gets regular rotation on many people's DVD players. 
Not only did Sandler get a chance to showcase his more sensitive side, but he also proved he had musical chops, as he played guitar and sang throughout the film. Sandler and Barrymore actually reunited for a segment on her talk show, and she revealed an intriguing tidbit from the production.
Drew Barrymore didn't want to hear 'Grow Old With You' prior to Adam Sandler playing it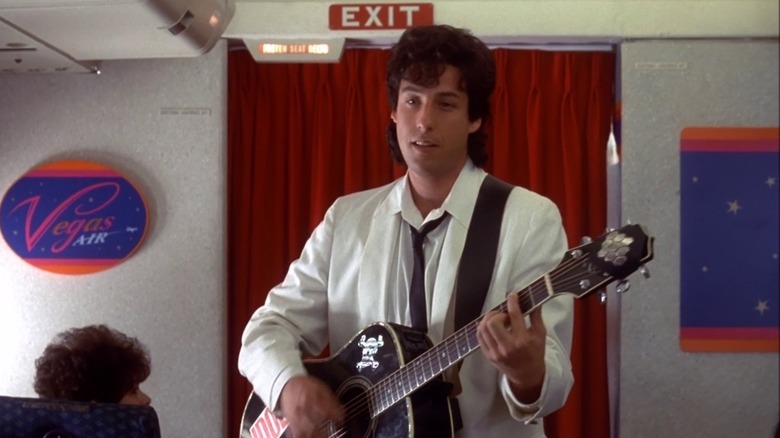 New Line Cinema
With movie productions, rehearsals are essential. After all, the actors need to know what's coming and how they need to react to what's going on in the scene. However, sometimes, genuine emotions trump all, and that's precisely the philosophy Drew Barrymore went for during the climactic scene in "The Wedding Singer" when Robbie Hart reveals all of the emotions he feels for Julia. 
During the segment "Drewber" on "The Drew Barrymore Show," the actress reunited with her "Wedding Singer" co-star Adam Sandler. They naturally talked about their time together working on "The Wedding Singer," and Sandler revealed the following: "I wasn't allowed to sing 'Grow Old With You' to Drew before we sang it. I said, 'I wrote that song ...' 'I don't want to hear it!'" Barrymore then interjects, "That's my reaction on film for the first time."
Amazingly, that wouldn't be the last time Sandler would serenade Barrymore on film. He did the same thing on "50 First Dates," and Barrymore went on to mention that she also didn't listen to "Forgetful Lucy" before Sandler played it for her. Her reaction is genuine in both cases, which is just one of the many reasons why people look back fondly on those romantic comedies.