Spirited's Will Ferrell Explains Why 'Good Afternoon' Is Such A Hostile Phrase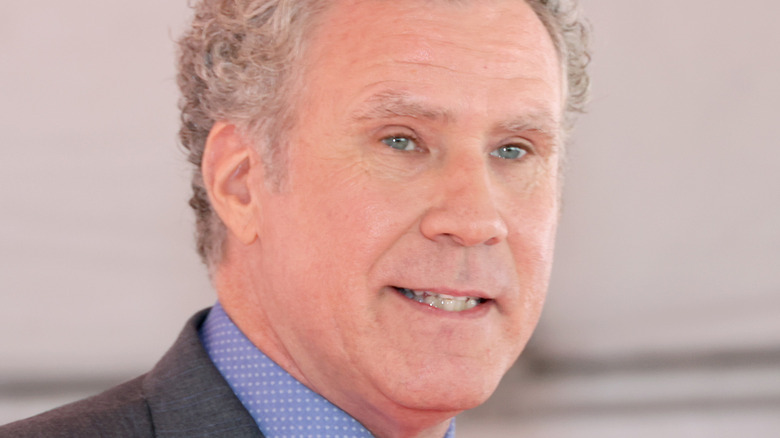 David Livingston/Getty Images
"A Christmas Carol" is one of those ever-present tales around the holidays. There have been so many different adaptations of the classic Charles Dickens tale that whether you're into muppets or animation, there's something to delight everyone. The latest extrapolation of the story of a bunch of ghosts visiting a miserly man takes the form of Apple TV+'s "Spirited," starring Will Ferrell and Ryan Reynolds. 
Set in the modern day, Clint Briggs (Reynolds) is a real Scrooge. Fortunately, the Ghosts of Past, Present, and Future are still working hard to get everyone in the Christmas spirit. Of course, the Ghost of Christmas Present (Ferrell) has his work cut out for him as Clint proves to be particularly troublesome. 
"Spirited" may have modern sensibilities, but it still takes plenty of cues from the classic Dickensian story. Ferrell even revealed as much during his recent appearance on "Hot Ones," where he talked about how a common phrase today has a sinister origin. 
Saying 'Good afternoon' originally meant 'F*** you'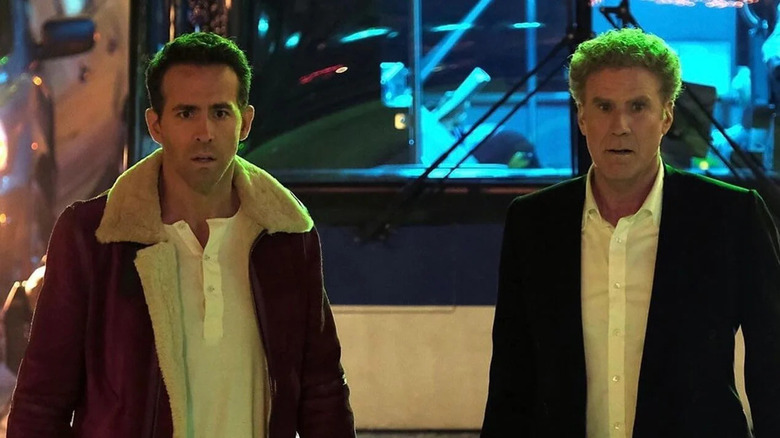 Apple TV+
There are plenty of hilarious moments in "Spirited" for viewers to enjoy, but one of the best comes during the "Good Afternoon" musical number. It's such an innocuous phrase, but Ryan Reynolds' infuses it with a certain quality that makes it come across as utterly profane. There's a good reason why that's the case, as Will Ferrell explained on "Hot Ones."
Host Sean Evans brings up how, back in Charles Dickens' day, "Good afternoon" originally meant something very different than it does today. Ferrell goes on to explain, "'Good Afternoon' is a great example where it all came from Sean Anders, our director, who was studying the classic version of 'A Christmas Carol," which I think was shot in the 1940s or '30s. And he was remembering how everyone in that movie, when they said, 'Good afternoon,' it was, as if, it was like, 'Ah, what did he just say to me? Oh my goodness!' And it was the Dickensian version of 'F you.'"
Even without seeing another adaptation of "A Christmas Carol," the song works so well because it's abundantly clear what Ryan Reynolds' character is actually saying. And it prevents the PG-13 outing from venturing into full-on "R" territory.