Why James Cameron Believes There Will Always Be A Place For Movie Theaters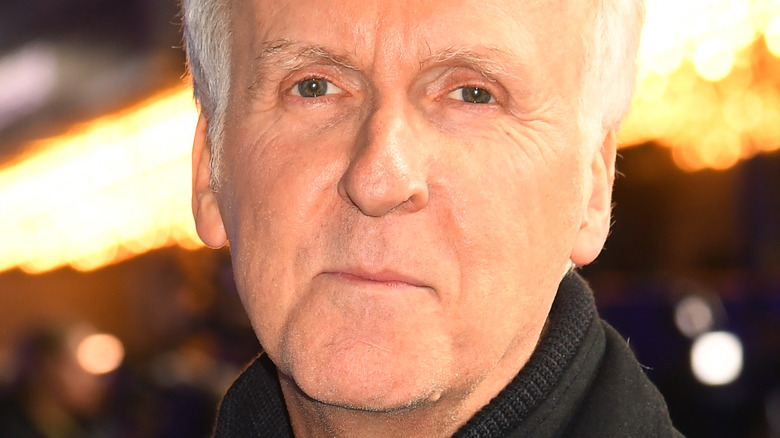 Dave J Hogan/Getty Images
Of all the businesses affected by the COVID-19 pandemic, movie theaters and studios were hit rather uniquely. Due to the dangers and restrictions of in-person gatherings, studios were more or less forced to evolve how they deliver entertainment.
Behemoths like Disney and Warner Bros. quickly adapted by simply making their upcoming theatrical releases available on in-house platforms like Disney+ and HBO Max, even — in some cases — for no extra cost. While it allowed fans to continue to connect with new movies, it dealt a massive blow to box office sales and the perception that movie theaters were even necessary (per Entertainment Weekly). To many, these buildings were remembered as mere inconveniences in hindsight, not to mention being financially burdensome when considering how much is available for $10-20 a month on streamers.
Director James Cameron — whose new film, "Avatar: The Way of Water," needs no introduction — recently spoke about why theaters will remain vital even as streamers continue to raise their game.
Movie theaters are a place to experience films on a deeper level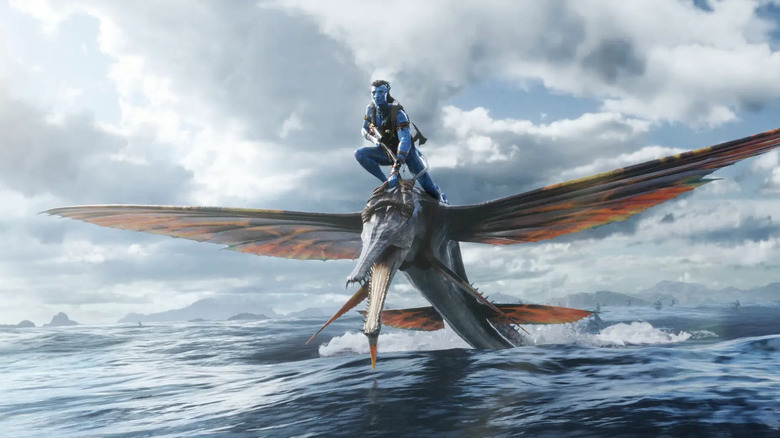 Disney
In an interview with the "Avatar" director, Deadline asked James Cameron how he felt about his new film bringing many people back to the cinemas. Though he didn't elaborate too much about what the "Avatar" theater surge means to him, he did use it as an opportunity to share what he believed the dynamic of cinemas and streamers will be going forward.
Describing the current entertainment landscape as "a critical moment," he paints streaming projects (exemplified in the interview by Amazon Prime Video's "The Rings of Power" series) as changing what an audience can expect from at-home entertainment. "It's like, 'Well, why do I need to go to the movies when I can see something like 'The Rings of Power' at home?'" he questions. Cameron doesn't seem to be frustrated at Prime Video for making cinema-quality entertainment available at home. Rather, he believes that streamers have forced creatives and audiences alike to rethink their relationship with theaters as more than mere parking garages for blockbusters.
As a filmmaker with an obvious love for the cinema, he feels its his responsibility — and the responsibility of those who share his vision — to remind fans "glutted" on streaming content why they go to a specific location to watch a film. "The answer is, in my mind," Cameron offers, "when you're at home you got a remote and you're in control and you can multitask; you don't interrupt the flow of your life to watch. And when you go to a movie theater, you make a conscious decision to interrupt the flow of your life and let it come in, flood into you and hit you at a deeper level. I think we still want that."