Sarah Chalke Was Scared And Thrilled To Film Firefly Lane Scenes With No Makeup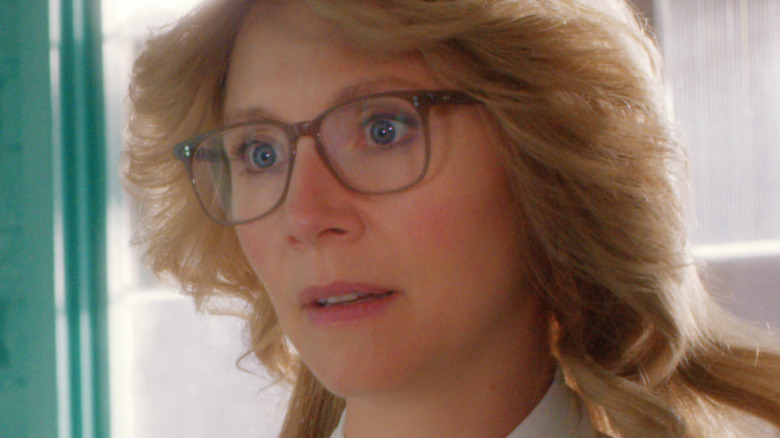 Netflix
Those who need to see some good, old-fashioned female friendships should look no further than Netflix's adaptation of Kristin Hannah's novel "Firefly Lane." The story follows the lasting friendship of two women, Tully Hart (Katherine Heigl) and Kate Mularkey (Sarah Chalke). The pair become friends as teenagers, and the friendship lasts well into their 30s and 40s. While a cliffhanger at the end of Season 1 is still causing trouble in the first part of Season 2, fans are hopeful the lifelong friends will reconcile.
They've been through it all together, watching each other grow up, fall in love, get their hearts broken, and advance into their dream careers: Tully as a talk show host, while Kate forges herself a writing career. The show will only have two seasons; while the first season was released in its entirety in 2021, the second season has two parts, with the first having aired in December 2022 (per Deadline). Audiences will have to wait until June 2023 to see the rest of the season and the show's conclusion. Until then, the conflict between Kate and Tully has "Firefly Lane" fans divided thus far.
Regardless of how their on-screen counterparts are getting along, Sarah Chalke has greatly enjoyed being on "Firefly Lane." One of the core elements the show has offered her is the ability to do things on set that she has never attempted before. This may surprise longtime fans of the "Scrubs" alumna, seeing as how Chalke's acting career spans three decades.
Putting away the makeup led Sarah Chalke to feel free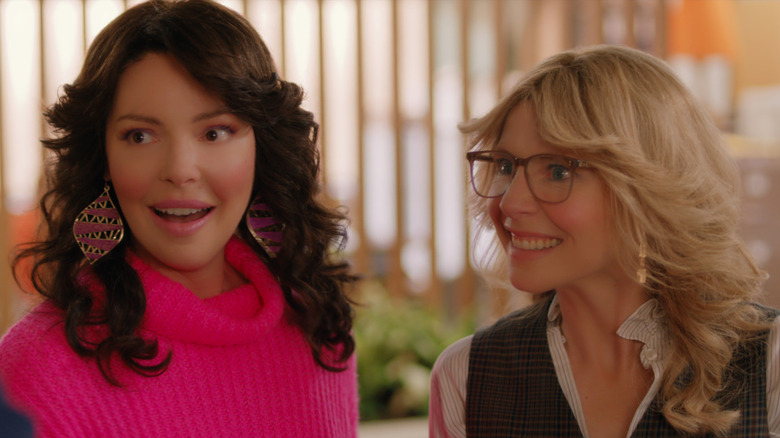 Netflix
In an article with Parade, Sarah Chalke opened up about what it means to be on "Firefly Lane." Something unique about the show is that Chalke portrays Kate at every stage of life, except for a very young Kate played by Roan Curtis. Due to this, Chalke sometimes had to forgo makeup, which she did when playing herself as a Kate in her 40s. She described the process as "Something I've never done before, and it was kind of terrifying and fun and liberating and great." Chalke elaborated, "And then there were things that pulled me outside of my comfort zone that I didn't know were going to happen."
Beyond the makeup, Chalke also noticed the importance of Kate's frames. She swiftly realized that the glasses helped define the character. The actress was adamant about finding the perfect fit for Kate and admitted to traveling all over Vancouver and buying several pairs.
While "Firefly Lane" may be ending, fans still have the rest of Season 2 to look forward to. Despite not having a lengthy run, the series proved to be a very impressive feather in Chalke's cap. Her performance garnered praise from fans and even won her a Leo Award for her leading performance (per IMDb).