Before SNL Star Kevin Nealon Was Famous, He Was A Mall Santa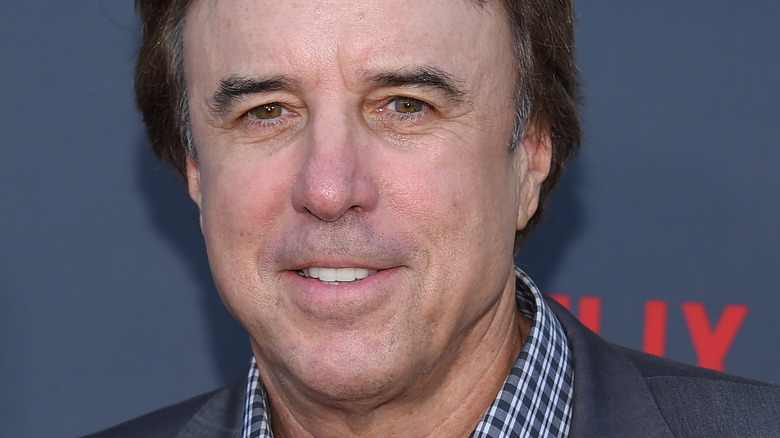 DFree/Shutterstock
Considering that "Saturday Night Live" has been on the air since 1975, it is only natural for longtime fans to lose track of its many performers over nearly half a century. Contrary to the accepted outcomes of a successful stint on the long-running sketch comedy, not all alums go on to achieve movie or even television stardom afterward. But there are many comic masterminds from the program who choose their next projects carefully, such as Gilda Radner, Ben Stiller, David Spade, and Kevin Nealon. Jumping into every movie script or TV pilot that comes his way was not something that Nealon ever practiced, which explains many of his post-"Saturday Night Live" choices. After nearly a decade (1986-1995) on the weekly show, the comedian chose to appear only in parts that he himself enjoyed, in addition to branching into numerous projects in the visual arts and charitable organizations.
These eclectic projects include a spin on the popular "Comedians in Cars Getting Coffee," with his own "Hiking With Kevin," where he takes celeb guests on actual hikes while chatting (via the Los Angeles Times). And whether audiences mostly know him from "SNL" or as Nancy Botwin's (Mary Louise-Parker) stoner friend and sometimes politician Doug Wilson on "Weeds," Nealon is a familiar face to many when he shows up in media. He is a comic with a versatile resume, which also includes being a mall Santa before he was famous. Here's how that turned out for the "Happy Gilmore" star.
Nealon says the mall scotch-guarded the Santa suit so it wouldn't absorb urine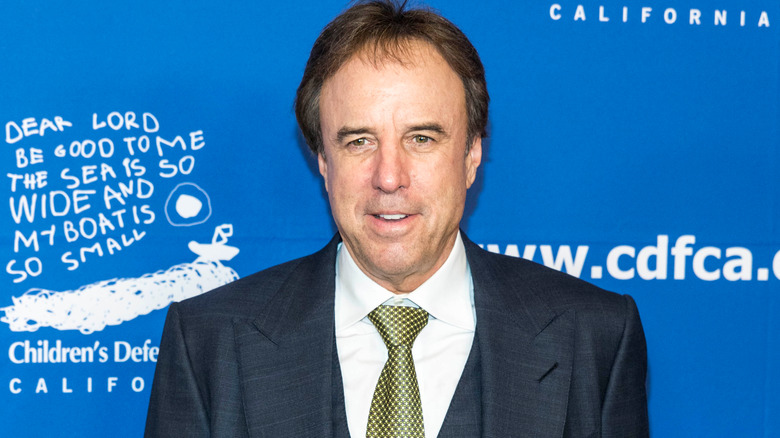 Eugene Powers/Shutterstock
In a 2014 interview on "The Howard Stern Show," Stern asked Kevin Nealon about his early experience playing Santa Claus at a mall. The comedian replied, "I just moved to San Diego. That whole Santa business is something else. I mean, some guys – that's all they live for is Christmas. These older guys, they grow their beards out." Stern then asked if it was a good job, but according to Nealon, it wasn't. "I was 23 at the time, 24, right then you know I looked like a kid, I should have been sitting on Santa's lap," he joked.
The comic then revealed he worked at a temp agency with a friend while auditioning for stand-up gigs. He then said this is how the job posing as Santa Claus came to him at a Sears department store in North Park, San Diego. After humorously exposing how the agency cut corners with a cheap outfit and beard, Nealon then shared, "A lot of the kids from Tijuana [Mexico] would come over, and a lot of them were scared, and they would pee on your lap." After some shock and laughter from Stern and co-host Robin Quivers, the "Man with a Plan" actor concluded by saying, "I think the Santa agency knew this would happen, so they scotch-guarded all their clothes so the pee would just bubble up and roll off."