Finn Wolfhard Nearly Quit Acting After A Frustrating Experience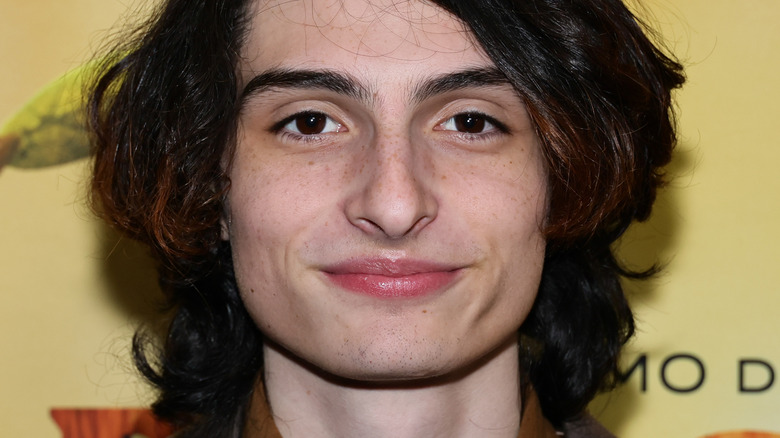 Theo Wargo/Getty Images
When "Stranger Things" hit Netflix in 2016, the paranormal series became an unlikely megahit for the streaming service. The series' cultural impact is undeniable, and it also made household names out of its teen stars. Fueled by the success of "Stranger Things," Millie Bobby Brown kept Netflix audiences rapt in "Enola Holmes," and Sadie Sink was praised for her performance in Darren Aronofsky's "The Whale."
Few "Stranger Things" stars have become more ubiquitous than Finn Wolfhard. Following his turn as Mike on the '80s-set series, Wolfhard appeared in "It," another supernatural period piece, in 2017. Since then, the actor has had starring roles in "The Goldfinch," "Ghostbusters: Afterlife," and Jesse Eisenberg's directorial debut "When You Finish Saving the World" opposite Julianne Moore. Most recently, he worked with Guillermo del Toro in "Pinocchio." With Wolfhard an increasingly regular presence on the big screen, it's hard to imagine why he almost left the industry altogether.
Wolfhard was discouraged when It was almost canceled
While participating in Wired's Autocomplete Interview with Guillermo del Toro, Finn Wolfhard admitted that he almost left acting behind very early in his career. "'It' had a director before Andy Muschietti, and I was cast in that version of it. I was a week to shooting, I was so excited, and then it was canceled," the actor explained. "I was so discouraged that I was like, 'If this is going to keep happening, there's no way.'" He added, "It's like a loss."
Indeed, "It" went through various stages of development before the Stephen King adaptation was finally released in 2017. Wolfhard auditioned for the part of the foul-mouthed Richie Tozier in 2015, when Cary Fukunaga was still attached to direct "It." When Andy Muschietti took over as director two months later, Wolfhard resumed the role of Richie.
Wolfhard may have been frustrated by the fickle, red tape-covered Hollywood process, but the film's brief cancellation would end up accelerating his career. In an interview with IGN, "Stranger Things" creators the Duffer Brothers explained how "It" almost derailed Wolfhard being cast in their series. "We were excited for Cary's movie but we were devastated to lose Finn," Ross Duffer said upon learning that their would-be lead actor was unavailable. "Then that of course fell apart, so we got Finn back. We shot this, that movie came back, and then they took Finn again."