Terminal Teaser: Margot Robbie, Simon Pegg, And Mike Myers Tumble Down The Rabbit Hole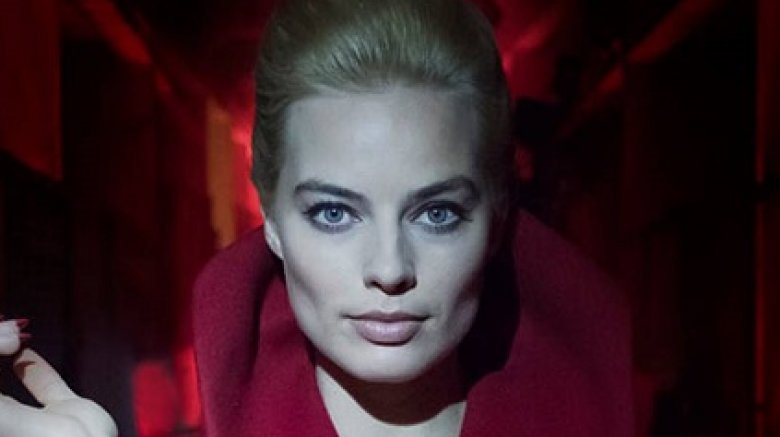 Wonderland looms in the mysterious teaser for Terminal.
Terminal, the debut feature of director Vaughn Stein, is set to follow the story of two hit men as they head off on what may well be a suicide mission for the sake of a large paycheck. During their mission for their mysterious employer, the hit men come to believe that a mysterious woman named Annie is more intimately involved with their job than they anticipated.
Other than that, not a lot is known about Terminal except its cast, which is just off-the-wall enough to really be all you need to know. 
Terminal stars The Host's Max Irons and Lock, Stock and Two Smoking Barrels' Dexter Fletcher as the two hitmen of the story, joined by Margot Robbie as the mysterious Annie, as well as Simon Pegg and Mike Myers in roles that have yet to be revealed. 
Basically, it's not the kind of group you'd expect to see easily hang together in a movie — but it's happened, it's coming out soon, and thanks to a post from the IMDb Twitter feed, you can watch the cryptic trailer for the movie right now. Check it out:
Mad as a hatter, you say? 🎩 Here's the exclusive new teaser trailer for #TerminalMovie starring @MargotRobbie, @SimonPegg and Mike Myers. https://t.co/qVMhH2hpfm pic.twitter.com/MQWLxKh2Fc

— IMDb (@IMDb) March 21, 2018
Very moody! It also doesn't reveal too much. According to a plot synopsis from Coming Soon, the film will follow the two assassins, as well as "a teacher battling a fatal illness, an enigmatic janitor and a curious waitress leading a dangerous double life." All their stories will apparently intertwine, weaving through the streets of a sprawling, unnamed city.
While Robbie and Pegg are always great to see, it's Myers' name that's the real intriguing draw here. The once-ubiquitous Austin Powers star has significantly dialed down his feature film work over the course of the last decade, with his last major film role being a small part in 2009's Inglourious Basterds. 
Since then, Myers has resurfaced as the disguised new host of The Gong Show, playing the elaborate fictional character Tommy Maitland. The character was evidently created for the sole purpose of launching a new version of the variety show. Aside from that series, Myers also has a role in the upcoming Queen biopic Bohemian Rhapsody.
Terminal was written and directed by Stein, with Robbie co-producing. The movie will be released in theaters by RLJE Films on May 11.