Rachel McAdams' Iconic Blonde Hair In Mean Girls Was All Fake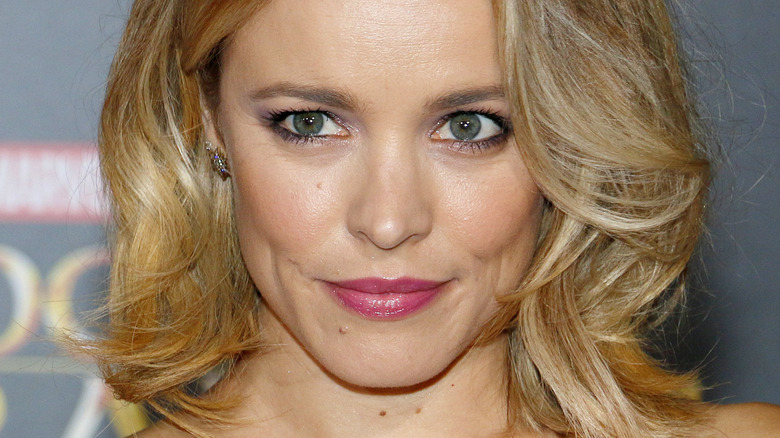 Tinseltown/Shutterstock
Over the last two decades and counting, Rachel McAdams has proved that she's a true powerhouse of cinema. Whether she portrays femme fatale Irene Adler in Guy Ritchie's "Sherlock Holmes" movies, picks an Academy Award nomination for "Spotlight" (via IMDb), goofs around in Eurovision-themed comedies, or beefs with Ryan Gosling on the set of "The Notebook," she turns in a solid, well-rounded performance. 
However, despite her later career accolades, it's pretty clear what her most famous early role is. As McAdams herself notes, she recognized the value of "Mean Girls" as soon as she saw the script. "I remember when I read it, I called my agent right away and said, 'I will play any part in this, please, please, please'," she told the New York Times in 2018. 
McAdams' wicked, yet troubled Regina George is indeed an extremely juicy role, but did you know that one part of the leader of the Plastics was as artificial as the name of her faction implies? Yep, it turns out that Rachel McAdams' iconic blonde hair in "Mean Girls" was all fake. 
McAdams' dye difficulties necessitated the use of a Regina wig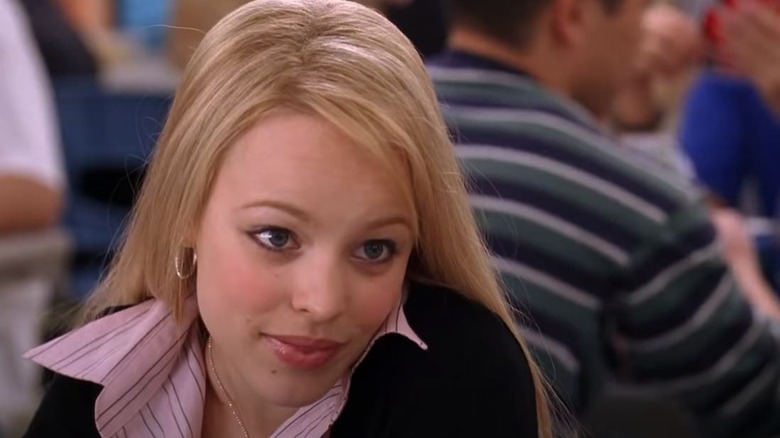 Paramount Pictures
One of Regina George's defining traits is her blonde hair, but as it turns out, this aspect of the character was much like everything else in Regina — far darker than it seemed on surface. Per ET Online, found difficult to bleach her hair into the kind of extremely light blonde the role required. As such, the actor resorted to using a wig during the filming. Not that McAdams minded much, though, as she found that the hairpiece was a great fit for the character.
McAdams wasn't a lock for the role of Regina until fairly late in the game, as Lindsay Lohan (who played main character Cady) and Amanda Seyfried (who ended up playing Karen) were also competing for the role, per Vulture. Ultimately, her natural behind-the-scenes dynamic with the younger Lohan proved to be a perfect foundation for Regina and Cady's relationship in the movie — and the fake hair may very well have helped McAdams embrace the role, judging by her comments about it. "I just thought that was very Regina — long, blonde, Barbie hair," the actor described the wig. "The color looks perfect."
With the Paramount+ musical adaptation of "Mean Girls" on the way, Regina George and her posse are just as timely as they ever were. It remains to be seen whether Reneé Rapp's version of Regina will embrace the tradition by rocking a wig, or rely on the actor's own hair.