Full House's Scott Weigner And Candace Cameron Attended Prom Together On The Show And In Real Life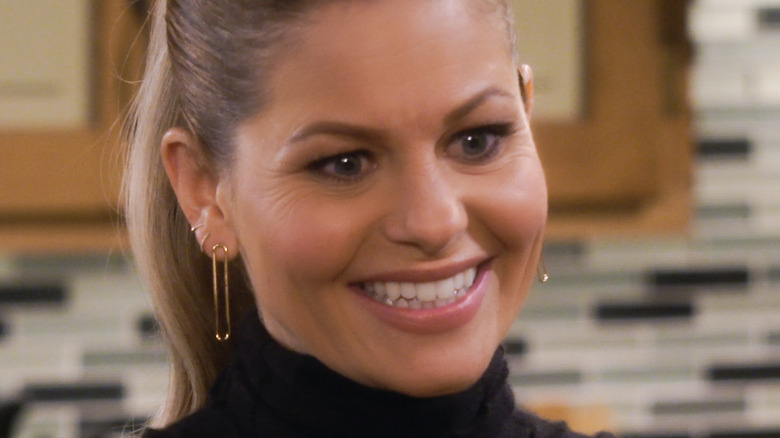 Netflix
Fans who were there at the very beginning of DJ Tanner and Steve Hale's love story in "Full House" and then later returned for Netflix's 2016 revival "Fuller House" to see sparks fly again might be very excited to know this tidbit from behind the scenes: Scott Weigner took Candace Cameron Bure to her high school prom!
The on-screen couple was seemingly the perfect pair, until they grew apart, which, unfortunately, just reflects real life. It was Weigner leaving for college that forced the on-screen breakup, as he revealed in an interview with Today. Around the time of the breakup of DJ and Steve, Weigner shared that he had already deferred college a year and didn't want to push it off any longer. He confronted the show's producers and told them his wishes. After that, they came up with the break-up storyline, and Steve was escorted off the show.  
In the show, their relationship ends after the pair climb up a mountain and DJ confesses "that it feels like someone let the air out of our relationship," while a laugh track was interjected in between. The pair promise to always be friends and they mean well on that promise when they both returned to "Fuller House" years later. They even continue their romantic relationship anew on the revival, which ultimately culminated in marriage during the series finale. 
Weigner and Cameron Bure still shared the strong real-life friendship their characters pledged to maintain even after breaking up.
Friendship is a strong form of love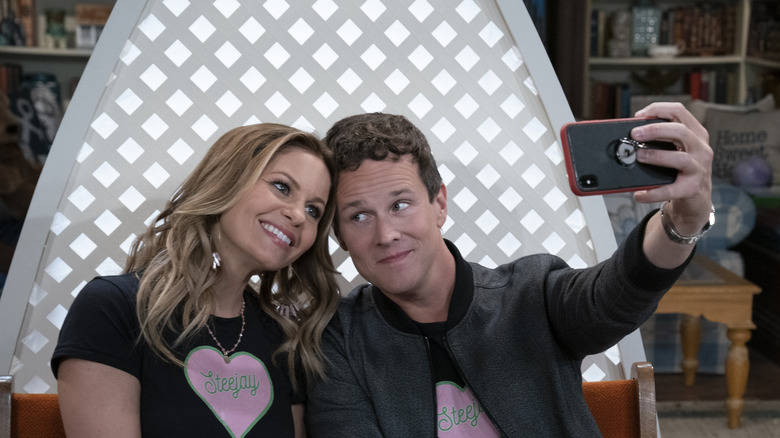 Netflix
Scott Weigner described the prom as being "real fun," and it must've been since the two actors spent so much time together. Candace Cameron Bure agreed as she shared the photo of the pair on Instagram to tease Steve's potential reunion for Season 2 of "Fuller House." 
Let's back up to "Full House" for a second, though. Many fans might not know that Steve and DJ going to prom on "Full House" was that it was a real-life surprise. In the same interview with Today, Weigner revealed that it was a complete surprise. In order to pull it off, he had to hide in a trailer off-set after flying in to do the scene. That little secret makes the scene extra heartwarming as DJ's shock to see her old beau is genuine; Cameron Bure and everyone else were equally stunned when Kimmy Gibbler (Andrea Barber) opened the Tanner's front door to reveal Steve. 
While it's unlikely for there to be any more adventures in the "Full House" and "Fuller House" universe, audiences can at least revel in both shows and the touching friendships and love between these characters. All these years later, Weigner fondly reflects on those memories the pair shared, and we should too.