The Ending Of Fresh Prince Of Bel-Air Explained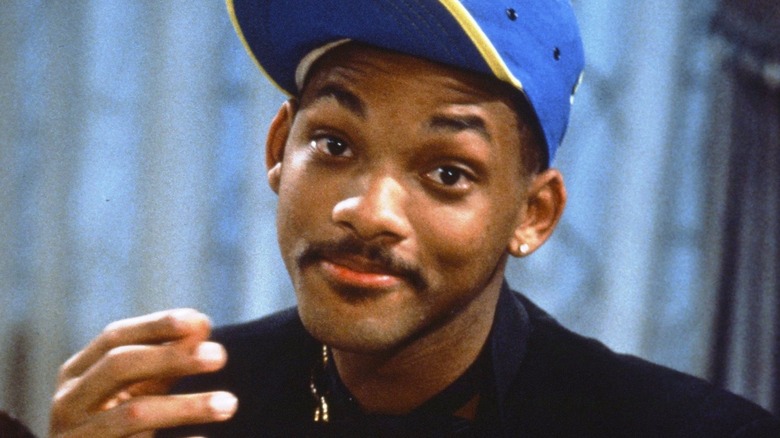 Warner Bros. Television Distribution
For many fans, the only bad thing about "The Fresh Prince of Bel-Air" is the fact that it ended. The hilarious sitcom, created by Susan and Andy Borowitz, premiered on NBC in 1990 and ran for six seasons before ending in 1996.
During that time, fans got to know not just Will, but the entire Banks family. Every character had their own unique personality and grew quite a bit over the course of the series. They also had complex, believable relationships with one another that made them feel like a real family.
The show was a hit, but it came to an end because according to Will Smith's memoir "Will," he didn't think it should go on (via Entertainment Weekly). He felt that the storylines weren't as strong as they used to be — plus he wanted to pursue his movie career instead of staying on the small screen.
If you don't quite remember where the characters ended up or you missed the two-part series finale, we're here to clear things up. So take a minute, just sit right there, and we'll tell you all about the ending of "The Fresh Prince of Bel-Air."
The series finale was a tearjerker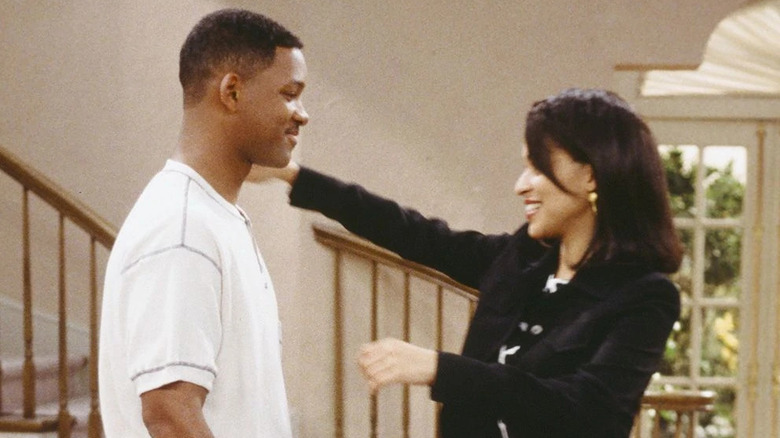 Warner Bros. Television Distribution
"The Fresh Prince of Bel-Air" had a good balance of funny and heartfelt moments, and the series finale was no different. While the family celebrated Phil's birthday, they took turns cracking jokes and sharing how excited they were for the future. Hilary, Ashley, Carlton, and Geoffrey all had big plans to move out of the house, leaving Will feeling embarrassed about his lack of direction in life.
Then Phil and Vivian surprised the entire family by deciding to sell the mansion. Will started worrying about where he would go and tried convincing potential buyers not to move in, but that didn't work out. Once the house sold, the entire Banks family had just a week to move.
That's when everyone started packing up and saying their goodbyes. It was bittersweet seeing each of the family members leave the empty mansion, but it was clear they all had bright futures ahead of them.
Hilary moved to New York for her talk show
Warner Bros. Television Distribution
When the show began, Hilary (Karyn Parsons) was portrayed as snobby, selfish, and materialistic. She also didn't have any clear direction of what she wanted to do with her life. These things changed as the show went on, however. She eventually discovered her passion for the entertainment industry, and we saw glimpses of her kind, empathetic side.
By the final season, Hilary had become a competent businesswoman, getting high-profile guests like William Shatner to appear on her talk show "Hilary." She worked hard on the show, and in the end it was worth the effort, because she got the news that it was going to be broadcast nationally. Hilary's success proved she was ambitious, driven, and intelligent — a far cry from the arrogant, airheaded woman of the pilot episode, who pretty much expected everything to be handed to her.
She was no longer the material girl from Season 1 who was constantly obsessed with shopping for new outfits. Yes, she was still stylish, but she also had much more depth and self-awareness. At the end of Season 6, she moved to New York, because her talk show was being relocated to the East Coast. As the show ended, Hilary was starting a new chapter built on her own accomplishments.
Ashley moved to New York with Hilary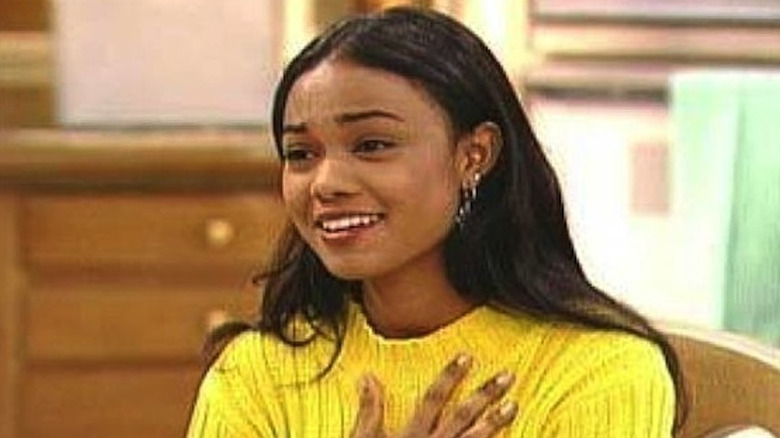 Warner Bros. Television Distribution
As the youngest daughter in the Banks family, Ashley (Tatyana Ali) grew up a lot over the course of the show. She was very close to Will and looked up to him, leading to some heartwarming and hilarious moments, but also influencing her to act in rebellious ways.
By Season 6, Ashley was more than ready to make her own decisions, but her family still had trouble seeing her as anything other than a sweet, adorable little girl. Phil (James Avery) and Will were particularly overprotective of her, especially when she started dating.
At one point, Will and Carlton (Alfonso Ribeiro) were shocked to overhear her talking about having sex with her boyfriend, and she was infuriated when she found out they were eavesdropping. Will and Ashley weren't as close as they used to be because of moments like this, but they still had a special bond that never went away.
Throughout the show, Ashley didn't have a clear idea of what she wanted to do as a career, but she was starting to figure it out by Season 6. She got discovered by an agency and decided she wanted to become a fashion model.
Phil wasn't thrilled about this, especially when she got an opportunity to be in a lingerie commercial, but Ashley was no longer letting her father call the shots. She also wasn't making hasty decisions out of teenage angst. By this point, she was capable of deciding what direction she wanted her life to go, whether or not her family completely approved.
By the end of Season 6, she decided to move to New York with Hilary to attend performing arts school. Even though Phil wasn't happy about his daughters moving out, they were definitely excited about living together in the Big Apple. It would've been easy for Ashley to keep living with her parents in California, but her choice to move across the country showed that she wasn't afraid of change: She was ready to switch things up and live on her own terms.
Carlton transferred to Princeton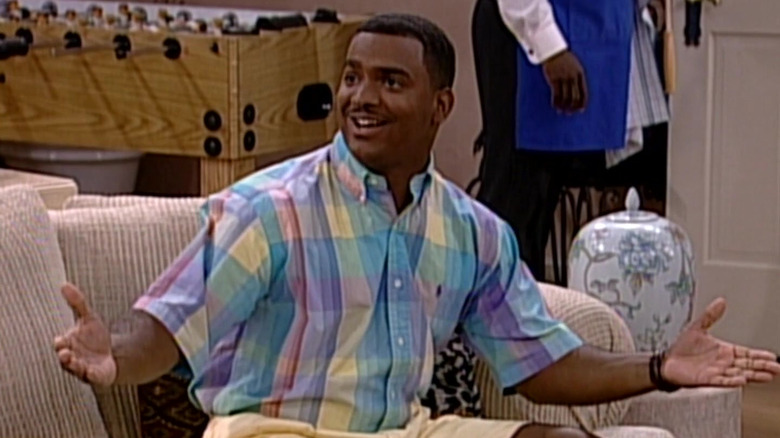 Warner Bros. Television Distribution
In the beginning of the series, Carlton was often naïve and self-centered, but he also had a caring side and could make just about anyone crack a smile with his dance moves. Although his personality stayed more or less the same, he matured quite a bit over the course of the show.
In the final season, Carlton volunteered at a homeless shelter for Thanksgiving, but got frustrated and started to leave. He got to the car, then saw the error in his ways and returned to help out. This proved that he was no longer as selfish as he used to be; he was willing to help others out, even if it didn't directly benefit him in any way.
Since he grew up rich and sheltered, Carlton always had more book smarts than street smarts. That changed a bit when he got into some sticky situations in Season 6, like the time he gambled all his money away in Las Vegas and had to find a way home, or confronted a suspicious clown who threatened to hurt his family. Through these experiences, he learned more about how harsh life can be.
Throughout all of this, Carlton dreamed of attending Princeton University, and in Season 6, he finally achieved his goal. He was ecstatic when he received his acceptance letter, especially since Princeton was Phil's alma mater, and he always looked up to him.
Carlton transferred from the University of Los Angeles to Princeton, which meant he had to pack his bags and move across the country to New Jersey. It was a big change for him, but it showed that he was ready to keep learning and growing.
Geoffrey moved back to London to be closer to his son, Frederick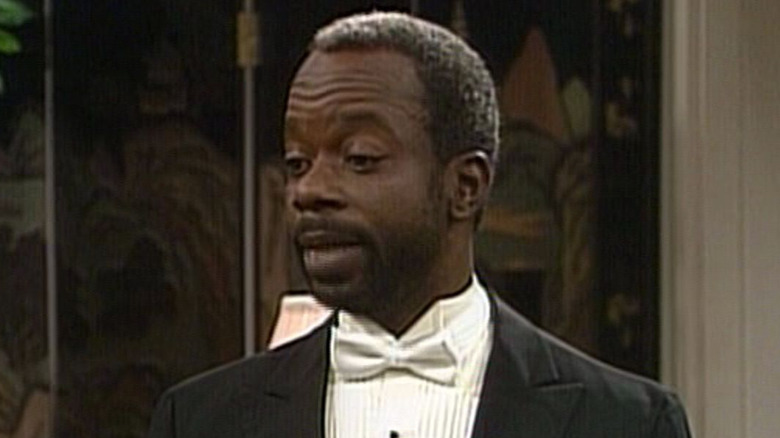 Warner Bros. Television Distribution
Geoffrey (Joseph Marcell) was a butler for Phil and Vivian Banks for so long that he practically became a member of the family. He would often make sarcastic comments and witty jokes at their expense, but he still cared about them deeply and had their best interests at heart.
He spent most of the show serving the Banks family, and sometimes his cynical comments suggested he was bitter about that, which would explain why he began prioritizing his own needs in the final season. He was mostly focused on getting closer to his son, Frederick (Craig Kirkwood), who still lived back in London.
Geoffrey was thrilled when Frederick came to stay at the Banks household. Unfortunately, things took a turn for the worse when Will caught him trying to steal his stash of money. Geoffrey then gave him a large amount of money to attend the Cambridge Academy of Butlering, since Frederick had convinced him that he wanted to follow in his father's footsteps.
It was heartbreaking to see Geoffrey so excited to reconnect with his son, only for Frederick to use Geoffrey for money and head back to England. Fortunately, though, Frederick returned to the Banks household to admit what he did, and the two of them made up.
When various members of the family moved out of the mansion, it would have been easy for Geoffrey to continue serving Phil, Vivian, and Nicky. Instead, he chose to move back to London so he could be closer to Frederick. He left the Banks family on a good note, as Phil gave him a bonus and upgraded his plane tickets to first class. He even helped some of the family members carry their bags out of the mansion one last time, despite not working for them anymore. It was sad to see Geoffrey go, but at the same time, it was nice knowing he was going to do something more emotionally fulfilling.
Phil and Vivian sold their house so they could move to New York with their youngest son, Nicky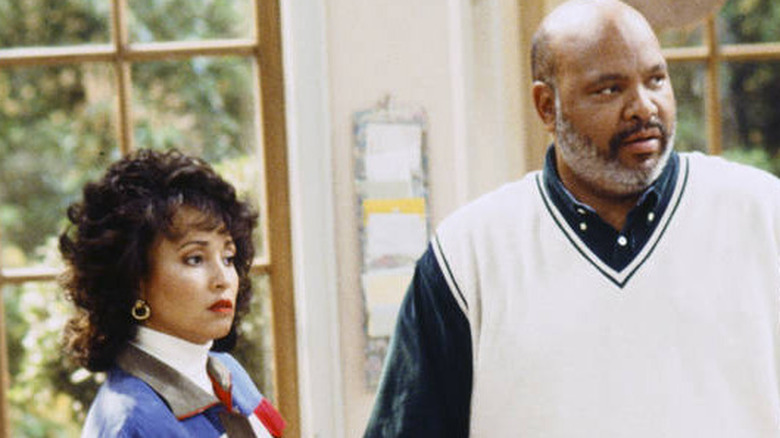 Warner Bros. Television Distribution
Through thick and thin, Phil and Vivian (played first by Janet Hubert, then by Daphne Maxwell Reid) were always there to support their kids — including Will, who was like another son to them. During a heartfelt moment in the season finale, Phil even said, "You are my son, Will. End of story."
Phil and Vivian had different ways of showing their family that they cared, with Phil being strict and losing his temper when his kids misbehaved, and Vivian being more nurturing and compassionate towards them. While these qualities didn't change in Season 6, Phil and Vivian did have to deal with other changes that led to unexpected marital problems.
Phil decided to go into politics without consulting with Vivian, who was furious when she eventually found out. The family was shocked when she went to stay with her sister, Helen, until Phil got his act straight. Will, Ashley, Hilary, and Carlton tried to get them to reconcile, and it was a struggle, but it all worked out in the end. This goes to show how much Phil and Vivian valued their relationship and their family.
At the end of Season 6, Phil and Vivian decided to sell their home and move to New York with their youngest son, Nicky (Ross Bagley). It was a big decision, but they wanted to live closer to Hilary, Ashley, and Carlton, all of whom were moving to the East Coast.
This came as a shock to the entire family, since they'd all made so many memories at the Beverly Hills mansion, but it was touching to see that Phil and Vivian cared more about spending time with their children than keeping such a beautiful home. Their family meant the world to them, and despite all the changes during the final season, it was clear they'd always be there for each other.
Will stayed in California to complete his bachelor's degree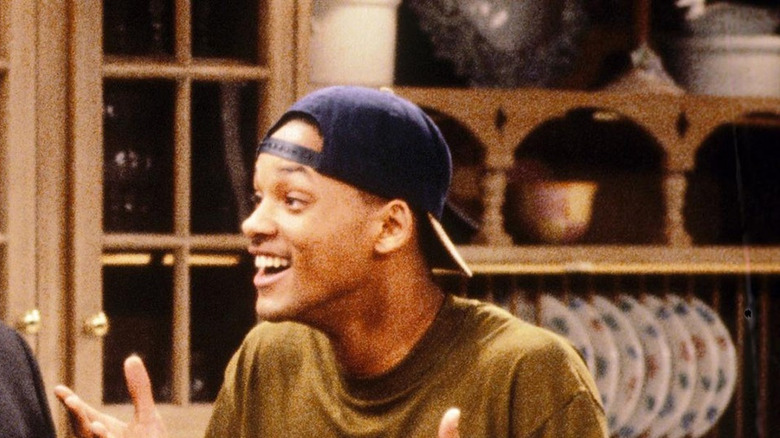 Warner Bros. Television Distribution
From the very beginning of the show, Will was charismatic and laidback with a good sense of humor. While these qualities helped him get by in life, his easygoing nature was a double-edged sword, since he didn't apply himself academically or have any meaningful goals. He also had trouble making commitments, so he had flings with many different women and went from one job to another relatively quickly.
Will matured a lot as the show went on. Although he never settled down with one woman, he did seem to get better at holding a job down, even when things got tough. Near the beginning of Season 6, he became an assistant talent coordinator for Hilary's show and kept working there for most of the season, despite several mishaps.
At the end of the season, Will said goodbye to various family members as they moved out of the Banks household, leading him to reflect on his own progress in life. He realized that he hadn't achieved much since moving to Bel-Air, and on top of that, he didn't have any plans for the future. This self-awareness showed just how mature Will had become.
Phil reassured him that he had a lot of potential, inspiring him to stay in California to complete his bachelor's degree. The childish, unambitious Will from Season 1 may not have chosen to attend college, even with Phil's encouragement, but now he saw that it was important to take school seriously. Although it was hard for Will to say goodbye to everyone, he knew that they'd always keep in touch, no matter how far apart they lived.
There's a reboot called Bel-Air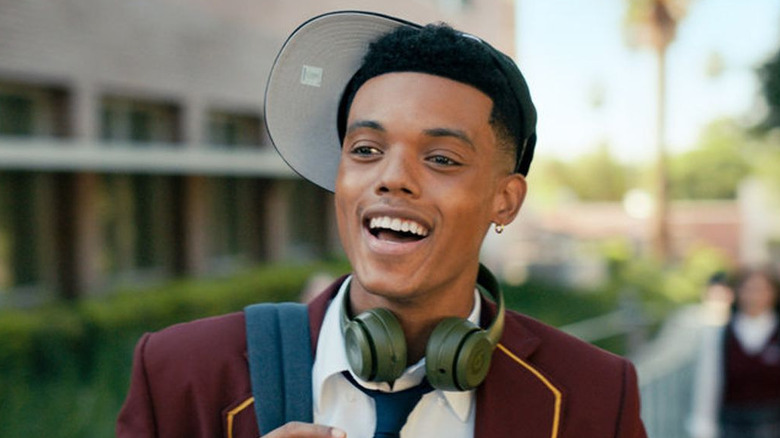 Peacock
Fans absolutely loved "The Fresh Prince of Bel-Air," so it's no surprise that it eventually spawned a reboot. "Bel-Air" is a reimagined version of the original show, following Will's journey from the streets of Philly to the wealthy suburb of Bel-Air. It puts a dramatic spin on Will's story and doesn't shy away from heavy topics like racism and gang violence.
The show features an all-new cast that pays homage to the original characters while also portraying them in new ways. The "Bel-Air" version of Will (Jabari Banks) is funny and charming, but he's also confrontational and deals with complex emotions. Hilary (Coco Jones) looks as stylish as ever, but unlike before, she's a food influencer with a big following on social media. As for Carlton (Olly Sholotan), he's still spoiled and arrogant, but he has traded his goofy yuppie antics for a much more fragile emotional state. Will Smith is involved with the show, but instead of being in front of the camera, he serves as an executive producer.
Coco Jones said, "I don't want to give anything away, but yes, I feel like you'll be able to tell that [Will Smith] was definitely a part of the show. And that his amazing work that he did with 'Fresh Prince' is living on through the show, very authentically and very smoothly." (via POPSUGAR)
The first episode of Season 1 premiered on Peacock on February 13, 2022, and in a rare move, the second season was greenlit from the very beginning. This shows the network's faith in the reboot, giving it an opportunity to flourish without the pressure of worrying about renewal.