Looper Staff Predicts: The Best New Series Of 2023 Will Be...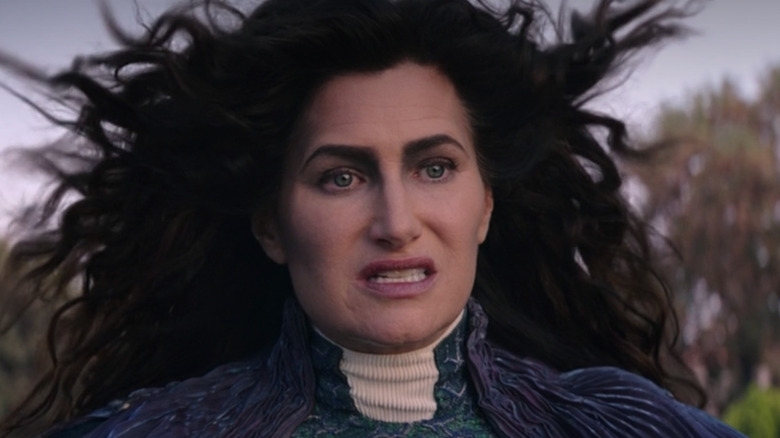 Marvel Studios/Disney
There are three things in life that are certain: death, taxes, and, of course, streamers and networks alike releasing an entire fleet of brand new shows for you to binge-watch every year. These days, there's no shortage of ways to watch television, whether you've cut the cord and are streamers-only or still set things to record onto your DVR. (Alexa, please look up if DVRs still exist.) Thanks to streamers, though, the schedules aren't quite as set as they used to be; rather than only releasing new shows in the fall (with the exception of mid-season replacement premiere), shows come out whenever the streamers dang well please, and the market's never been more saturated.
If you don't even know where to start in 2022's already crowded landscape, we'll make it more complicated and look ahead to 2023 and try to guess what we think the very best shows of next year will be. Keep track of this list and let us tell you what TV shows you should watch in 2023.
Caitlin Albers - Secret Invasion
This is one of those things that I'm just putting out into the universe and hoping it sticks because this show so badly needs to nail it. "Secret Invasion" cannot flop, folks, and if it does, we're in serious trouble going forward with these Disney+ series. That being said, I do genuinely believe that this show is going to fall somewhere between good and great. Trailers mislead us often, but the first teaser for "Secret Invasion" just seems so promising, and it's one of the first shows in the MCU I'm excited for.
I'm getting a "Captain America: The Winter Soldier" vibe with this show, which is something these Disney+ series sorely need. "Secret Invasion" seems like it will be the show that keeps us guessing and might be one of those series that ends with a big surprise, keeping us enthralled each week. There's a lot of talent in this series as well, with Samuel L. Jackson leading the charge and Olivia Colman, Don Cheadle, Emilia Clarke, and Ben Mendelsohn supporting.
I haven't absolutely loved one MCU-Disney+ series yet and think most have been C-level and massive disappointments, but I really have faith that "Secret Invasion" is going to win us over. Additionally, I believe the three other series we're getting from the MCU this year are going to tank ("Echo," "Agatha: Coven of Chaos," and "Ironheart"). It's going to be a sad year if "Secret Invasion" flops, and I don't think all four next year will... so if one succeeds, it will be the one with Fury at the helm.
Nina Starner - Poker Face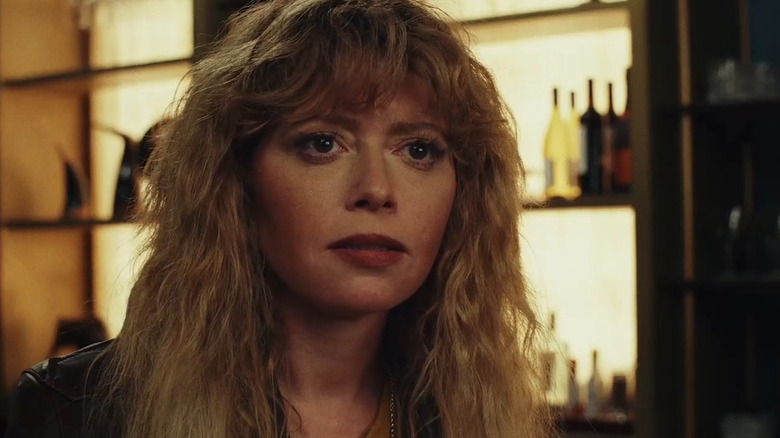 NBC Universal
I love Rian Johnson. I love Natasha Lyonne. So when news broke that the two would be working together on a new show, I was obviously psyched, even if that show was set to air on, uh, Peacock. (I remain eternally relieved that Netflix rescued "Girls5Eva," a criminally underrated gem, from the bowels of a service that really only exists so people can binge-watch "The Office.") But then, I found out that the show in question, titled "Poker Face," would be a "case-of-the-week" mystery series starring Lyonne as a detective — and I was all in.
I really, truly hope that Peacock gives this series all the press and fanfare it deserves, and in a righteous world, they'd see the gem they have before them. I don't need to sell Johnson or Lyonne, but guess what: I will anyway! Johnson is one of my favorite filmmakers working today — I've loved his stuff since "Brick," and "Knives Out" quickly rose through my own ranks as one of my all time favorites. ("Glass Onion?" Great stuff! Go watch it!) Natasha Lyonne, with her hot raspy voice and wild red hair, has cemented her pop culture legacy with cult hits like "Orange is the New Black" and "Russian Doll" (even though I think the latter should have been a one season miniseries sorry sorry I'm sorry!!!!!). These two are a match made in heaven, and while I'd love to see Lyonne as a rich jerk in a future "Knives Out" movie (and, who knows, I still might), I'm so excited to see a writer and director as clever and precise as Johnson give Lyonne a starring vehicle, especially in a mystery show — I don't know if you've heard, but Johnson is really, really good at mysteries, so. This should rule, and if it doesn't, I guarantee I will be extremely bummed out.
Pauli Poisuo - Agatha: Coven of Chaos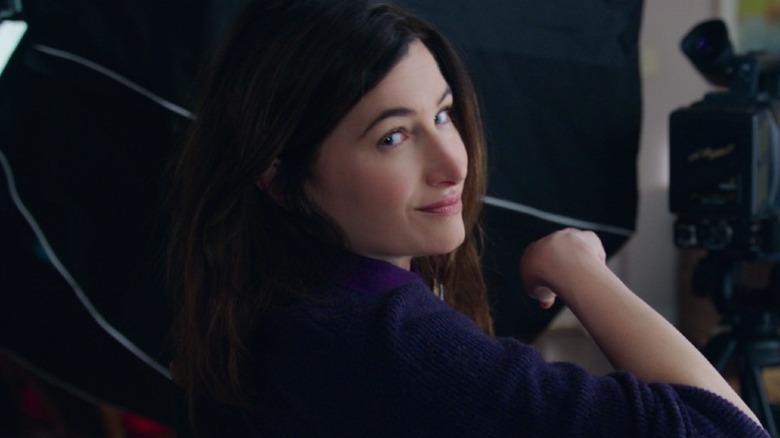 Marvel Studios/Disney+
2023 is the year Kathryn Hahn plays the lead role in a big-budget project, and because of this, it will be known as the Year of Hahn. Sorry, that's just the way it is. I don't make up the rules.
Though "WandaVision" is largely an Elizabeth Olsen-Paul Bettany joint, its most chaotic and delightful part is Hahn's Agatha Harkness. The only Marvel Cinematic Universe baddie who performs her own villain song is a magnificent agent of chaos in an already strange situation. Agatha stirs the pot at every available opportunity, and gleefully plays along with Wanda's sitcom madness until the last minute. She's the weirdest character in the weirdest MCU project yet, and Hahn is arguably one of the best and most versatile actors Kevin Feige's universe has managed to lure in.
To this day, "WandaVision" remains far and away the greatest MCU show in my book. What's more, "Loki" and other moments like the "She-Hulk: Attorney at Law" finale have since proved that Marvel Studios is now way more willing to go nuts than it used to before "WandaVision" broke the mold. Imagine how far an Agatha-centric project might push the envelope in the current MCU atmosphere. Now, imagine that Hahn gets to bounce Agatha's bombastic personality off Aubrey Plaza, who's coming in hot after her Golden Globe-nominated performance in "The White Lotus," and who's already proved in FX's "Legion" what her deadpan energy can do in a superhero series.
This (and probably quite a lot more) will happen when "Agatha: Coven of Chaos" arrives in 2023. The show might turn out to be just about anything, but one thing it certainly won't be is boring ... and it definitely has all the necessary ingredients to be the best series of the year.
Aahil Dayani - The Idol
I'm convinced that "The Idol" will not only be the HBO's splashiest debut but the breakout show of the year. The brainchild of pop sensation Abel "The Weeknd" Tesfaye and "Euphoria" creative Sam Levinson, "The Idol" has all the elements for a viral, buzzworthy hit. First looks at the show have been hazy, seductive, and intriguing, filled with grooving tunes and striking images of debauchery and excess — pretty much a Weeknd track distilled into celluloid.
Starring Lily-Rose Depp as Jocelyn, a pop idol who may have fumbled her chance to be a superstar, "The Idol" sees The Weeknd playing the charismatic Tedros, who reels the singer into his mysterious cult. Described by its marketing materials as "the sleaziest love story in all of Hollywood," what particularly fascinates me is seeing how the series will tackle tinseltown and all of its inner workings. Walking into the series, I have so many questions. Why did Joycelyn miss her shot? What kind of cult is Tedros leading? Is the series going for surrealism, psychedelia, or biting satire? Whatever "The Idol" is, it's clearly a passion project for Tesfaye.
An infectious personality, The Weeknd has dominated the cultural conversation since he released his debut mixtape "House of Balloons" in 2011. The singer-songwriter has never hidden his love for cinema, referencing "Blade Runner" and the works of David Cronenberg in his early work. His passion for the medium is naturally intriguing as he's starring, writing, and producing the HBO series. When one of the world's biggest superstars jumps into a different medium, you have no choice but to trust them. And if the series is even half as interesting as his discography, there's no doubt we'll be chatting about it for years.
Kieran Fisher - That '90s Show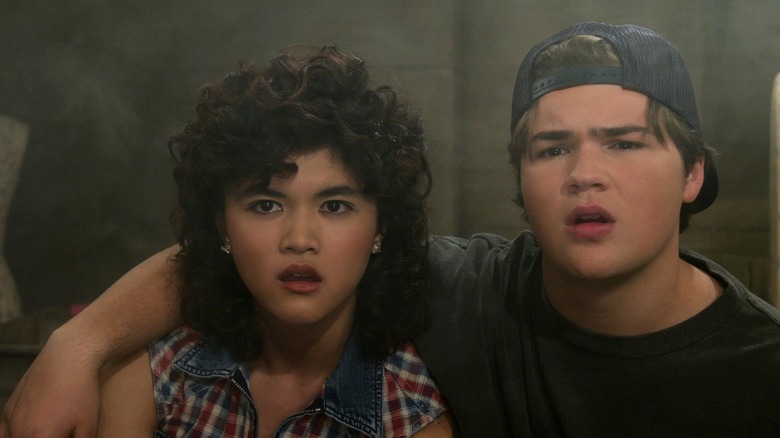 Netflix
The final season of "That '70s Show" was pretty terrible, and more than that, didn't give fans the closure they needed. It was undercooked and the main cast was absent for most of it, with Ashton Kutcher and Topher Grace more focused on their Hollywood pursuits than honoring the once-beloved sitcom that turned them into household names. Fortunately, "That '90s Show" will give everyone a chance to rectify previous mistakes and lead the franchise into the future.
"That '90s Show" will see most of the original characters return to the fold, but the sequel series will primarily revolve around a new group of teenagers as they hang out down the street, doing the same old thing they did last week. The groovy fashion of the 1970s will undoubtedly be replaced by plaid flannel shirts, horizontally striped t-shirts, and other '90s attire. Grunge, hip-hop, and manufactured pop will be the music of the day. However, it's highly likely that the new characters will experience the same adolescent angst that Eric, Donna, Jackie, Kelso, and Fez endured during their formative years.
Revivals, reboots, and sequels are always risky endeavours, but Netflix has a good track record with them in the past. "Fuller House" and "Cobra Kai" are prime examples of modern series that satisfied old and new fans alike. It remains to be seen if "That '90s Show" will have a similar effect on audiences, but I believe that it will. "That '70s Show" had more brilliant seasons than bad ones, and the cast and crew have had years to finesse their ideas for the upcoming sequel series. Furthermore, the fresh faces will hopefully resonate with a new generation of fans and ensure "That '90s Show" has staying power.
Tom Meisfjord - The Curse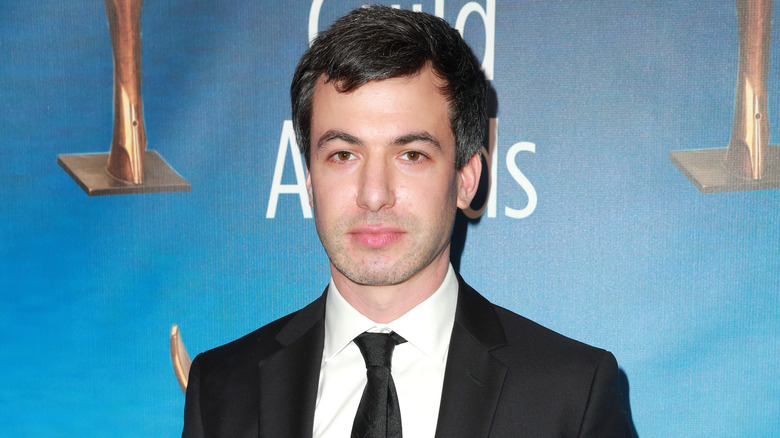 Rich Fury/Getty Images
I think that I can safely say that the last couple of years have been pretty relaxing. What with the lack of muss and, in equal measure, fuss, it's become all too easy to lie back, let my mind wander, and mentally meander the sanguine fields of the No Worries prairie. There's just nothing going on these days.
That's why I sometimes like to turn on the TV and watch something that'll make me wildly uncomfortable — it helps me to remember what it's like to feel alive in this otherwise unblemished utopian drudgery. For my money, 2023's best shot of vicarious discomfort looks to be "The Curse." Brought to you by one half of the directorial team of "Uncut Gems" and Andy-Kaufman-if-he'd-just-knuckled-down-and-really-focused-on-being-more-unsettling Nathan Fielder, the series tells the story of a pair of reality TV stars as they try to start a family while undergoing some dark magic.
Like, I presume, most of you, I intend to spend most of the next 12 months lying on a bed stuffed with tufted cash, open-mouth kissing strangers without fear of viral contagion, and not worrying that the democratic process may have rotted from the inside in ways too overwhelming to successfully excise. I thank heaven, therefore, that the good people at Showtime have given me something to focus my anxieties on, lest they wither and perish like unplucked grapes on the vine of my blessed psyche.
Russell Murray - Gen V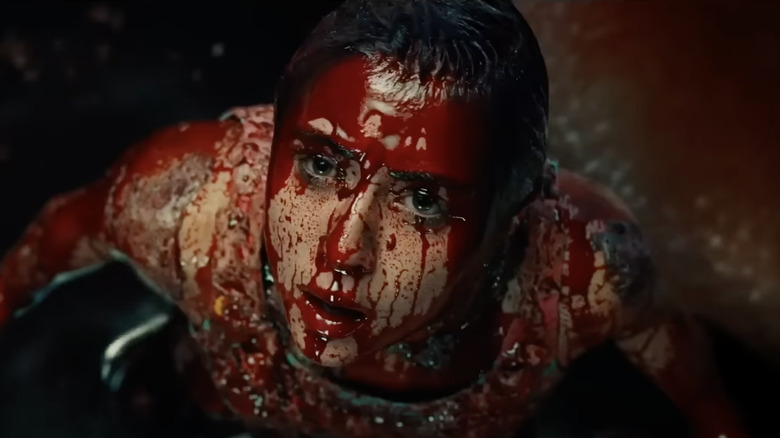 Amazon Prime Video
Prime Video's upcoming "The Boys" spin-off "Gen V" is a bit of a pandora's box. Sure, it could end up being a misguided universe-builder that spawns countless others of its ilk, transforming the entire "The Boys" project into the shallow, consumeristic machine the original show satirized. But, y'know... it could also be pretty good.
First of all, "The Boys'" last spin-off, "Diabolical," turned out to be a visually stunning display of creative elasticity and artistic ambition, while still proving every bit as entertaining as "The Boys" proper. Second, taking the action to a school isn't simply a way to court the Young-Adult market or to adapt a specific storyline from the comics — it offers "The Boys" a new angle on its most consistent themes. "Gen V" is a chance to dig into the core ideas of "The Boys" on the ground level — to explore how money and celebrity culture can corrupt the aspirations of youth, while skewering the idealistic tropes born from Spider-Man and the X-Men. If it sticks the landing, "Gen V" could engage with a slightly younger audience as a blood-soaked cautionary tale about searching for social advancement during a time in which you should be searching for yourself.
There's also plenty of relevant current events for the show to draw from and comment upon. From the bizarre assault on teachers for supposedly brainwashing children, to violence in schools, to the institutionalization of sexual assault on college campuses, "Gen V" could provide an uncomfortably accurate look at what its like to be a student — or teacher — in today's America. The deciding factor will be whether the series explores its inherent and complex themes with care, or if it relies too heavily on sex, drugs, and violence –- the sort of voyeuristic tropes that would make even "Euphoria" blush. If it can avoid this obvious pitfall, it could stand as one of the best teen dramas ever made. I'm rooting for you, "Gen V." Please don't f*** it up. (Runners up: "American Born Chinese," "Kaleidoscope.")
Kim Bell - Sahmaran
Maybe it's the contradictory feeling that the world is simultaneously moving backwards socially while technology moves ever forwards — and exponentially faster than our caveman brains were built to handle — but there's nothing more relatable and comforting to me than folk horror. It's a genre that recognizes the dangers of superstition and "the old ways" while reminding us that, ultimately, we all know a lot less than we think we do, are infinitely less important than we think we are, and are all gonna die well, well before we figure any of that out. See? It's oddly comforting to know where you stand. And based on its surrealist trailer, its mysterious tagline ("the world does not belong to humans alone"), and its folk horror-meets-star-crossed lovers synopsis, Netflix's "Sahmaran" appears to be telling us exactly where that is.
"Sahmaran" is a Turkish production based on the ancient legend of Sahmaran, a formidable being who was half woman, half snake (Queen of the Snakes, in fact), and who — like so many powerful representations of the natural world — meets her demise at the hands of men. The legend varies throughout different cultures in the Eastern region of Turkey and beyond, but it's essentially a Humans are Monsters narrative grounded by a heartbreaking, grief-filled love story.
Sign. Me. Up.
So many of the myths and legends that pop up in U.S. film and television see women's association with snakes as a bad thing, and for obvious reasons: despite whatever the Bible writers actually said or were trying to say, at some point fairly early on in the game, somebody pitched, "Okay but what if Eve is the literal worst and it's all her fault? Like a...like a Beth Dutton meets Cersei Lannister kinda thing?" and everyone in the room said, "Omg love it, let's run with that. Not sure who those people are because TV won't exist for a really long time, but good work today, boys!"
At any rate — a story that pre-dates all that and has a decidedly different spin on the motif sounds both highly relevant and worthy of our attention.
Nick Staniforth - Invincible Season 2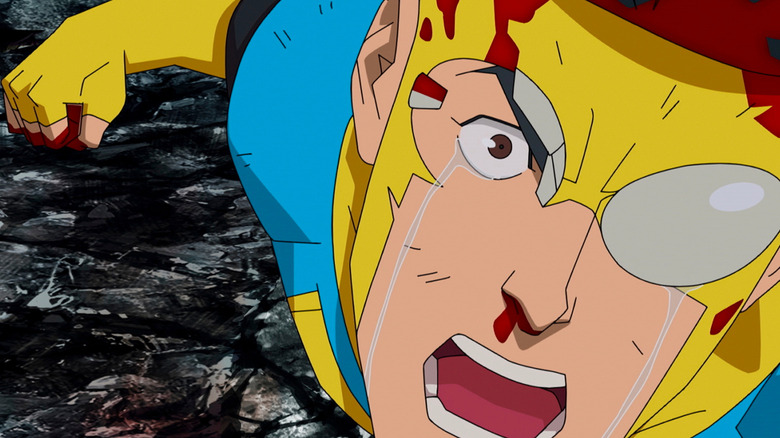 Amazon Studios
A cartoon has never made me wince. That was until Omni-Man decided to use his own son to stop a train and turned its passengers into meat, bone and organs in one eye-watering instance. "Invincible" was the gob-smacking animated superhero show that arrived in 2021 to critical acclaim. Falling in line with the streaming services' other uncouth comic book adaptation, "The Boys," this show looked like your Saturday morning cartoon but sounded and swung like a super-powered Gareth Evans movie. Boasting a fantastic voice cast consisting of J.K. Simmons, Steve Yuen, Michelle Yeoh, and Mahershala Ali, the first season left us bruised and emotionally battered with our hero-in-training abandoned by his duplicitous Dad, Omni-Man. Season 2 will no doubt carry on with the fallout of this epic falling out, and if it sticks to the books, plenty more close encounters of interplanetary evils, as well.
With his father no longer around to take him under his cape, Invincible will have to go it alone as one of Earth's most powerful protectors. It's a duty that will no doubt come with greater complications and deadlier threats, some of which may be tied to Invincible's Viltrumite past. The only concern is if the second season will top the first, particularly its unflinching finale. Will the casualty count be higher than last time? Most likely. Guess that's what comes with the price of being Invincible, after all. Just please don't make Mark get the train again. We've only just managed to wipe it off us from last time.