Joe Mantegna Thinks It Makes Sense That Rossi Pushes The Envelope In Criminal Minds: Evolution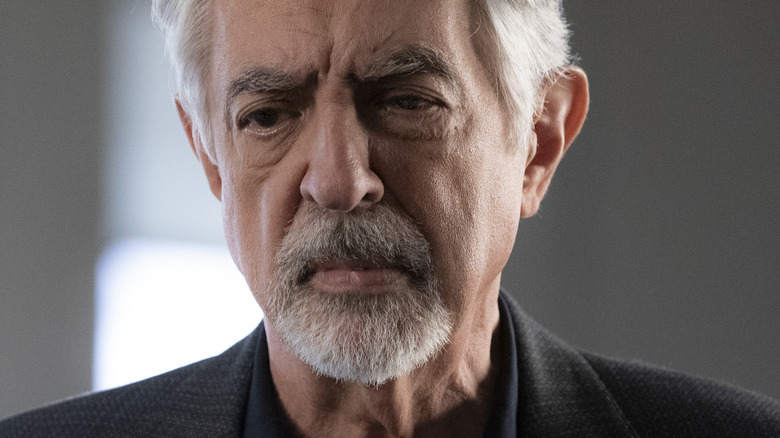 Michael Yarish /Paramount+
The CBS series "Criminal Minds" remains one of the channel's most successful shows. Running for 15 seasons, the show followed the FBI's Behavioral Analysis Unit, or BAU, as they flew around America on the trail of various serial killers. The success of the show resulted in two spin-offs, titled "Criminal Minds: Beyond Borders" and "Criminal Minds: Suspect Behavior," neither of which outlasted the parent series.
While the show ended in 2020, its popularity led to a revival, titled "Criminal Minds: Evolution." Numerous castmembers, including Kirsten Vangsness, A. J. Cook, Paget Brewster, Aisha Tyler, and Joe Mantegna returned for the continuation, but there was one key difference this time, as the show went from a network channel to a streaming service, Paramount+.
The return of the show has led to some changes in characterization, which has been most noticeable in David Rossi, played by Mantegna, in how he has pushed the envelope. In a recent interview, Mantegna noted that the decision to write the character this way makes sense.
Mantegna noted that the show and characters can go to darker places now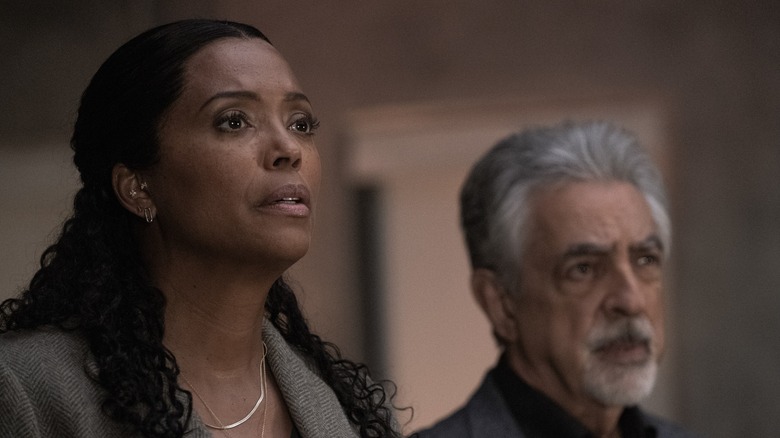 Michael Yarish/Paramount+
In an interview with TV Line, Joe Mantegna explained that the evolution in the title of "Criminal Minds: Evolution" referred to the show as well. He noted that the show had a different aspect ratio and a more cinematic look. But most importantly, he revealed that the network TV restrictions the old incarnation of the show was forced to work with had now been removed.
Mantegna went on to say that the characters can now go to darker places than they ever did before as a result of this shift to streaming. "If anybody's going to ... be politically incorrect, it's going to be me anyway," the actor said, stressing that this is how his character, David Rossi, deals with the additional darkness.
Mantegna added that this would result in boundary-pushing in terms of behavior and language, which the interviewer pointed out would result in Rossi swearing. "They all knew I was dying to say them anyway," Mantegna concluded.
Other performers from the show were in agreement with Mantegna's assessment of the show allowing for more freedom in its return. Aisha Tyler, who plays Dr. Tara Lewis, said that this sequel allows for more of an exploration of who the characters are outside of their profession, and how dealing with the dark side of humanity on a regular basis affects not only the characters but also their relationships with each other.