1923 Leaves Yellowstone Fans Super Confused Over The Dutton Family Tree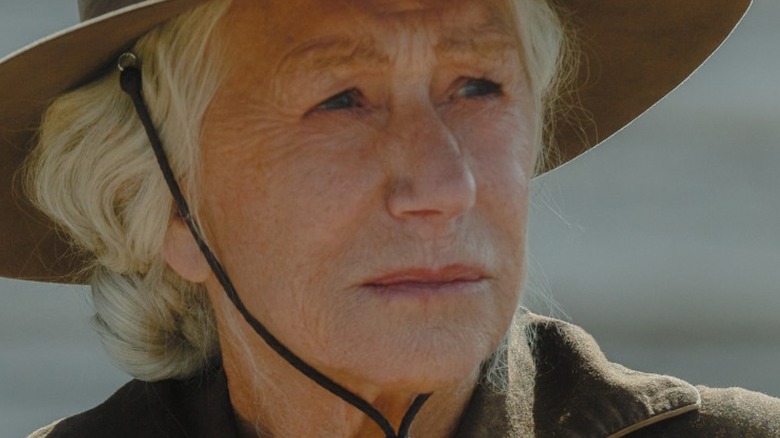 Emerson Miller/Paramount+
There are few certainties that we can expect in life. Death and taxes might be some of them, but so is the fact that Taylor Sheridan will continue to pump out "Yellowstone" content. The writer first gained commercial success by penning films such as "Sicario" and "Hell or High Water," but his true mark on pop culture is Paramount's hit series about the Dutton family and their attempt to hold onto their ranch in the face of the modern world. John Dutton (Kevin Costner) uses violence as well as the skills of his tenacious daughter Beth (Kelly Reilly) to keep his way of life.
So popular is the series that Sheridan created a prequel detailing the Dutton family's shocking moments in "1883," which premiered in December 2021. It chronicles the lives of John's ancestors, James (Tim McGraw) and Margaret Dutton (Faith Hill), as they embark on a perilous journey across the American West. This program kept the momentum going, leading to the eventual creation of "1923." Starring Helen Mirren as Cara Dutton and Harrison Ford as Sheridan's best creation, Jacob Dutton, the new batch of episodes has some star quality attached to it. But as fans tuned into the premiere, they couldn't help but note that the series has some confusing aspects.
Easily the most prominent head-scratcher "1923" presents is the Dutton family tree since it has expanded and, as a result, become a bit difficult for fans to wrap their heads around. Here's what viewers have to say about it.
How does Jacob Dutton fit into Yellowstone?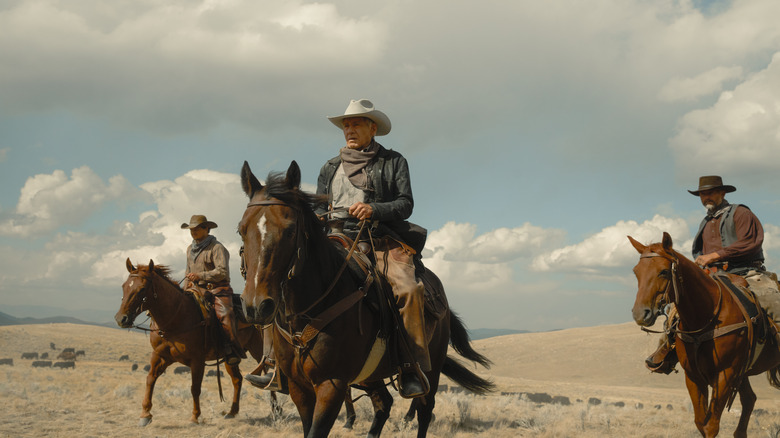 Emerson Miller/Paramount+
The purpose of any prequel is to connect to the original story. After all, without "Yellowstone," there would be no "1883" or "1923." Viewers are excited to see the origins of the Dutton dynasty and exactly how these stories connect to the trials and tribulations of John Dutton in the present day. But with a new cast of characters and setting to make sense of, some necessary facts slipped through the cracks. Fans on Twitter were thrown into a tailspin, trying to figure out how everyone was related.
"I need someone to make a family tree of the Duttons because I'm so confused," posted @_thegoodonesgo. "Was Spencer Dutton in 1883?" With only 40 years in between prequel series, many were trying to figure out if some characters were adult versions of any "1883" characters. Twitter users @MrsMLancaster and @SoDakDoogie were lamenting the lack of a family tree to keep everything straight. Luckily, there were some answers to be found on Reddit. At least when it concerned how "Yellowstone" factored into the story.
One Redditor also wondered if James Dutton's (Tim McGraw) youngest son Spencer (Brandon Sklenar) was in "1883" while u/MrConor212 just wanted to know if these characters were John Dutton's direct relations. u/meira_hand stepped in with some clarification, saying: "Jacob Dutton (Harison [sic] Ford) is James Dutton's (Tim McGraw) brother whose son, John Dutton Sr. is John Dutton III (Kevin Costner) great-grandfather." With so many similar-sounding J names, it's a wonder anyone can keep it all straight.
Audiences will get a break from the Duttons soon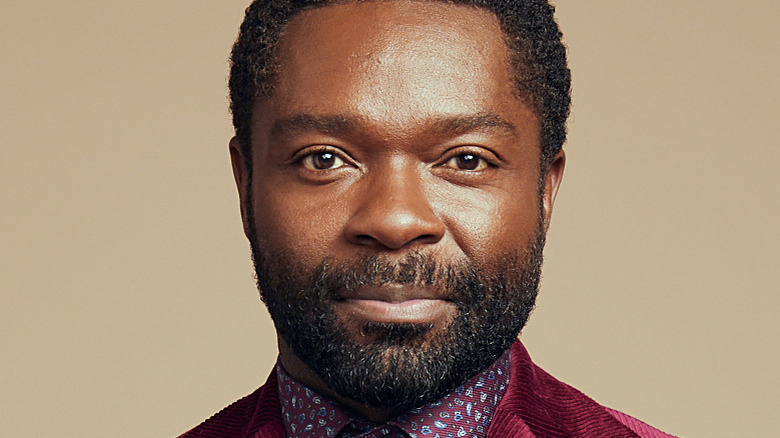 Michael Rowe/Getty Images
In a relatively short span of time, the Dutton clan has increased in size dramatically, and it stands to reason that as long as there's some interest in "Yellowstone" media, the family tree will continue to get bigger. Thankfully, for those struggling to figure out who's related to who and how, you'll get some time to iron out the details very soon without having to close off from the sprawling "Yellowstone" franchise. The next two planned installments will likely shift the focus away from the Duttons in favor of other characters.
Coming up next from the mind of Taylor Sheridan is "6666," based on the titular ranch that popped up during "Yellowstone" Season 4. This spin-off is set to debut sometime in 2023, though an official date for its premiere has yet to come to light. Then there's "1883: The Bass Reeves Story," which was announced in 2022 and will serve as an off-shoot of "1883." As the title implies, it centers on Reeves himself, who was the first Black US Marshal in history. David Oyelowo will star, having spent quite a while attempting to get the show off the ground.
Despite their diminished prominence in upcoming "Yellowstone"-adjacent titles, the Duttons will always sit at the core of the franchise. One can only hope that the family tree doesn't get more confusing with time.