Amazon Studios Boss Vernon Sanders Is Already Teasing Multiple Seasons For God Of War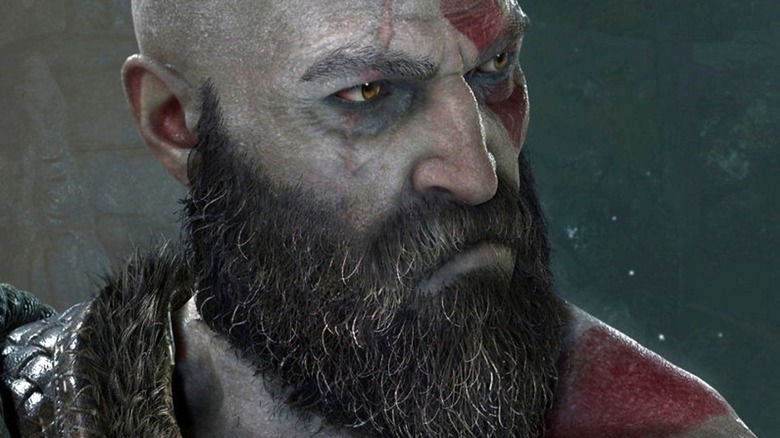 Sony
Hollywood's stubborn refusal to give up on video game adaptations has recently seen a shift from big-screen live-action adaptations to smaller-screen efforts. This isn't exactly a surprising development, given the rise of big-budget television shows over the past decade like "Game of Thrones" and most of Disney+'s offerings. On paper, this could be an exciting time for video game fans who have long been awaiting high-quality adaptations of their favorite titles. Even a prestige premium network like HBO has cut out its own piece of the pie with its upcoming "The Last of Us" adaptation.
But perhaps one of the most notable examples of this trend is Amazon's recent announcement of a live-action "God of War" series (per Deadline). Based on the long-running and very popular series of games, the "God of War" show will seemingly jump straight into the Norse setting that began with 2018's "God of War" game, which served as something of a soft reboot for the franchise. Beyond that, however, the IP seems like it's going to be a staple for Amazon, as Amazon Studios television boss Vernon Sanders recently teased multiple seasons of the show.
Amazon's God of War will span multiple seasons and be true to source material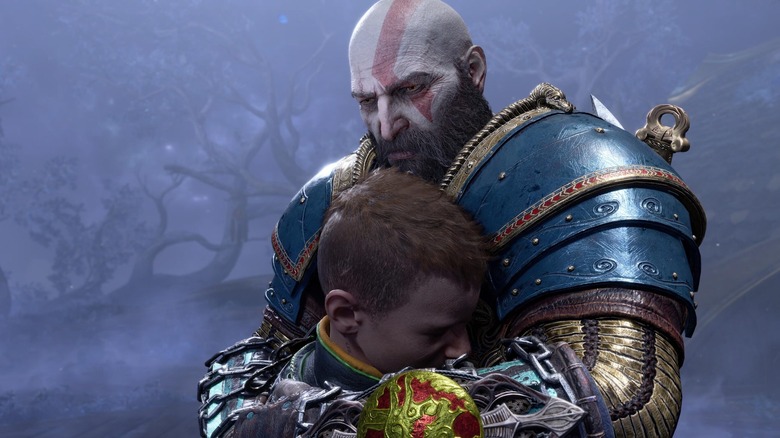 Sony
During a recent interview with Collider, Amazon Studios' Head of Television Vernon Sanders teased the upcoming "God of War" show and what their exact vision for the series is. And it turns out that Sanders doesn't exactly plan for the video game show to be a one-season-and-done type of series.
"At the center of it all is this story of fathers and sons, and families, set against this giant epic landscape," Sanders said. "So what Rafe [Judkins] (showrunner) and Mark [Fergus] and Hawk [Ostby] (writers) have come up with for the first season, and for the series, I think, is both incredibly true to the source material, and also compelling on its own. If you never played the game, you will fall in love with the show and feel very much invited in. So we think it's going to be huge."
Beyond that tease of multiple seasons and a big arc involving Kratos and his son, who is called Atreus/Loki in the games, is the tidbit about the series honoring the story of the games while paving its own path. This is likely the smartest approach for "God of War" to take. Making a completely faithful adaptation of the games would leave little room for surprises, and it would also be difficult considering the gameplay-centric nature of video games that changes the experience somewhat for every individual player. But either way, it seems as if "God of War" is a project that Amazon has a lot of faith in, and it could prove to be the most ambitious video game adaptation yet.