That '70s Show's Kurtwood Smith Believes Red And Kitty Are A Prime Example Of 'Opposites Attract'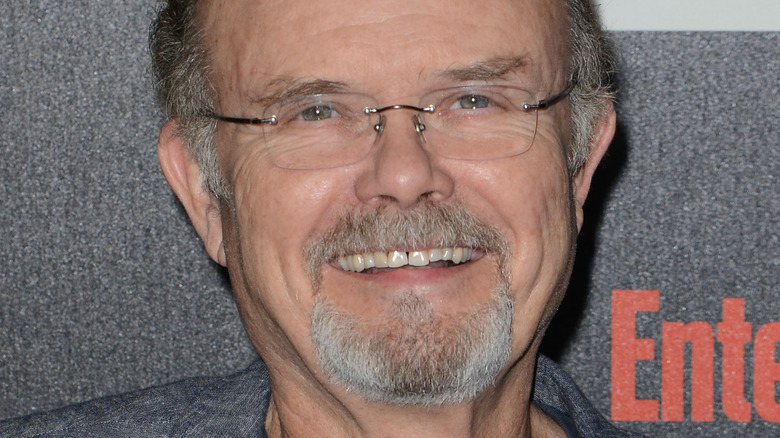 C Flanigan/Getty Images
Despite concluding in 2006, folks keep coming back to "That '70s Show" all these years later, and it's not hard to figure out why. It's a funny, breezy watch that does some entertaining things with its period-piece identity. Not to mention, it's brought to life by an ensemble cast that audiences still can't get enough of. In fact, it's this enduring love that has allowed "That '90s Show" to arrive on Netflix and carry on the legacy of its predecessor. In doing so, it'll bring back the bulk of the "That '70s Show" cast.
While the likes of Michael Kelso (Ashton Kutcher) and Donna Pinciotti (Laura Prepon) will feature on "That '90s Show" in some fashion, they won't be series regulars. As far as Netflix has revealed (via IMDb), only two original characters will feature prominently in the upcoming series: the ever-quotable Red (Kurtwood Smith) and Kitty Forman (Debra Jo Rupp). Yes, somehow, after all these years, the clash of Red's stern, strict attitude and Kitty's optimistic, bubbly personality hasn't resulted in the fan-favorite Forman parents splitting up.
In fact, some would argue that their clashing demeanors have only strengthened their bond. Kurtwood Smith himself has even claimed that Kitty and Red's relationship is a prime example that opposites do indeed attract. 
Smith feels Red and Kitty's love for each other overrules everything else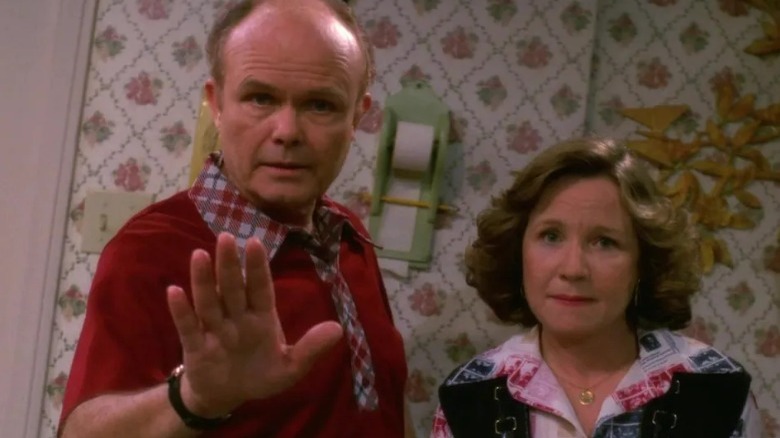 Fox
Kurtwood Smith once took part in a Reddit "Ask Me Anything" session, fielding a variety of fan questions. When asked about how Red and Kitty Forman made it work on "That '70s Show" despite their vastly different personalities, Smith offered up some interesting insight. "Basically, they made it work because they loved each other, and that was always first and foremost with them, I think," he explained, noting that their love wasn't always out in the open, but one can almost always feel it. He concludes, "[Debra Jo Rupp] and I had such a good relationship and chemistry that it helped that."
With their bond as strong as ever, Red and Kitty Forman will keep a close eye on their granddaughter, Leia Forman (Callie Haverda), on "That '90s Show." Of course, they're not the only grandparents around. After all, Eric Forman (Topher Grace) is Leia's dad, and Donna Pinciotti is her mom. Therefore, it only makes sense that Donna's father, Bob Pinciotti (Don Stark), will stop by the Forman household to spend time with Leia. His return was announced in mid-December 2022, and Stark shared his experience returning to the role. "As soon as the clothes came on, and the wig came on, and the sideburns, and the jewelry, everything just kind of snapped. It was great. It was seamless," he told Entertainment Weekly.
"That '90s Show" premieres on January 19, 2023, and when it does, expect to get a welcomed update on Red and Kitty Forman's opposites-attract relationship as well as all kinds of Bob Pinciotti shenanigans.