Johnny Galecki's Sense Of Humor Landed Him The Role Of Rusty In National Lampoon's Christmas Vacation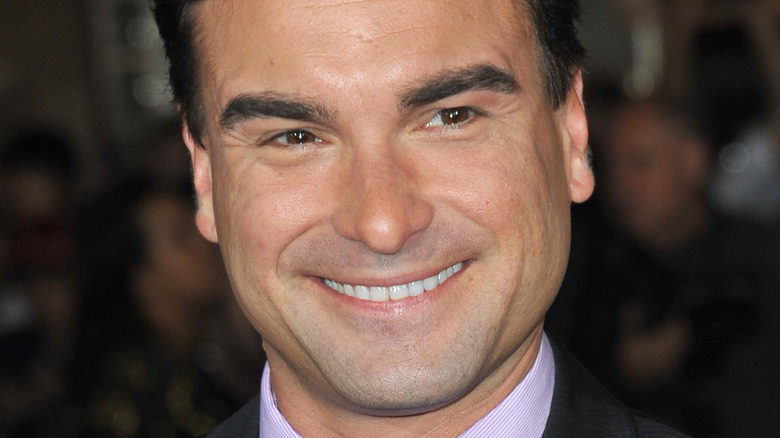 Featureflash Photo Agency/Shutterstock
Without a doubt, watching "National Lampoon's Christmas Vacation" is a time-honored holiday tradition thanks to its endlessly memorable moments. You never stop laughing at Clark Griswold (Chevy Chase) and his eagerness to pull off his "big family Christmas" with his parents, in-laws, wife, and children all under the same roof.
As everyone knows, the Griswolds experience hilarious disaster after disaster. The tree breaks some windows, Cousin Eddie (Randy Quaid) comes unexpectedly, and Clark causes a large power outage with his ambitious light show of over 20,000 lights. The message deep down is the importance of family and coming together during this special time of year.
While the adult actors are the most widely-recognizable faces in the film, the kids are just as important to the story. One such young character is Clark's son, Russ, portrayed by Johnny Galecki — who later became known for playing Leonard on "The Big Bang Theory" as an adult. Russ has a few scenes that are unforgettable. Remember Russ reminding his father that the phrase is "burn rubber and eat my dust" not "burn some dust, eat my rubber" while Clark engages in a nasty car chase? Without Galecki's deadpan delivery, "Christmas Vacation" as we know it would be much different.
Director Jeremiah S. Chechik says Galecki was an odd kid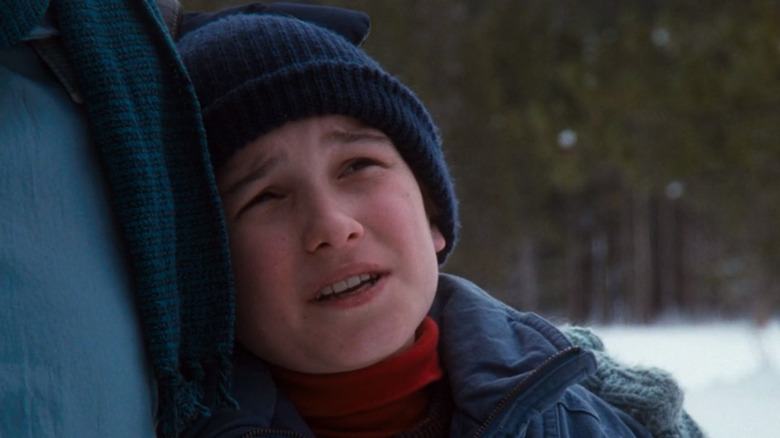 Warner Bros.
In an article with Rolling Stone from 2014, a large group of the cast was interviewed about their time working on the film, including Chevy Chase, Beverly D'Angelo, Juliette Lewis, and Johnny Galecki, along with the director Jeremiah S. Chechik.
Chechik said that Galecki's unique, "wack" sense of humor sold him on casting the young actor. "Galecki was just an odd kid. He was very young and so dry. Chechick continued, "He wasn't a Hollywood kid who was going for laughs, but he had a nervousness to him that in many ways shows beautifully now as an adult. His comic gifts are absolutely incredible."
Galecki recalled his big break, saying he never expected to be in a feature film when he sent in his audition tape and that doing a read-through with the director and Chase in Los Angeles was enough to fulfill his dreams. Thankfully, Chase told him he got the part during that read-through.
Because he was a young teenager at the time, Galecki said most people don't recognize him for that role. "People that I've known for 10, 15 years still to this day say to me, 'Oh my god, you're in Christmas Vacation?' ...There's a big difference between 14 and 39." Galecki is now 47 years old, but the work he did as a teenager clearly continues to bring joy to families to this day.