Whatever Happened To Former 60 Minutes Journalist Christiane Amanpour?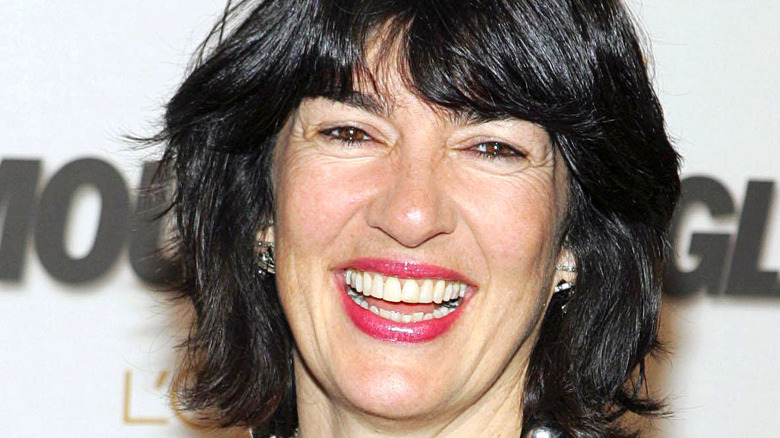 Everett Collection/Shutterstock
When a show has been on since 1968, there is bound to be some cast members that come and go. According to CBS' website for "60 Minutes," the show is the United States' longest-running and oldest news series, and it typically covers a vast range of current topics. Unlike some rapid fire news programs, "60 Minutes" generally engages in deep dives on their subject matter which has resulted in some truly impressive interviews and investigative journalism.
Considering how long "60 Minutes" has been on air, the show has seen some truly recognizable names as correspondents and hosts. Names like Dan Rather, Connie Chung, Walter Cronkite, and Mike Wallace are some famous reporters who have lent their talents to the show. In the late 1990s and early 2000s, Christiane Amanpour was one of the famous contributors to "60 Minutes," having first started as a part-time correspondent and later becoming a host in 2000. Hosting until 2005, Amanpour left the popular news program, though she definitely stayed in the field of journalism, so what has she been up to since "60 Minutes?"
Amanpour gained international fame covering pro-democracy movements in the late 1980s and early 1990s
Christiane Amanpour has a long history of work in journalism, reporting, and broadcast television. As noted by Britannica, Amanpour was born in 1958 to a well connected family which afforded her some of the best schools in the world. Unfortunately, both her and her family were in Iran during the time of the Iranian Revolution, which caused them to lose everything and move to the United States. Inspired by her experiences in Iran, Amanpour sought out a degree in journalism, and graduated from the University of Rhode Island in 1983. That very same year saw her tapped as an assistant for the international news desk at the recently created CNN, and by 1986, had already worked her way to New York City as a producer-correspondent.
From there, Amanpour gained international fame in 1989 while covering the pro-democracy movement circulating through many eastern European nations. Amanpour became even more prolific as she covered 1991's Persian Gulf War and the conflict in Bosnia. Of course when one gains international stardom as a reporter and correspondent, one might look towards one of the longest-running news magazine in the United States, and in 1996, Amanpour was tapped to be on "60 Minutes," where she stayed until 2005. Over the course of her tenure, Amanpour was recognized for her contributions, and she won a Peabody Award in 1998. Considering that her "60 Minutes" endeavor ended in 2005, what has Amanpour's career consisted of since then?
Amanpour continues to work in the field of journalism and has her own show on PBS
While appearing on "60 Minutes," Christiane Amanpour continued working with CNN, creating several documentary-style reports covering AIDS deaths, Osama Bin Laden, and religious unrest. In 2010, Amanpour left her journalistic home at CNN for ABC, where she hosted a show called "The Week." However, Amanpour didn't stay at ABC for long, and in 2012, she left ABC and returned to CNN International, though she still reported for ABC News. In addition to CNN International, Amanpour was also given hosting rights to her show on PBS in 2018 called "Amanpour & Company," which still airs today. In other words, although Amanpour is no longer on "60 Minutes," she has continued to work in the field of journalism for different networks.
In an interview with Oprah, Amanpour was asked if her role is to simply tell a story, and Amanpour replied, "The politically correct thing to say is that it's not a journalist's role to be an advocate, to have an agenda, to agitate on behalf of any kind of political position. But in my work, basic matters of life and death are on the table—whether it's genocide in Africa and the Balkans or violations of human rights. I'm not just a stenographer or someone with a megaphone; when I report, I have to do it in context, to be aware of the moral conundrum."